REVIEW: Black Cat #9 — "Another Fascinating, Entertaining Adventure"
(Marvel Comics, creative team: Jed McKay, Kris Anka, Brian Reber, Ferran Delgado)
The long con to steal from an impossible vault continues with a trip to "a wretched hive of scum and villainy" called Madripoor. As the cover reveals, the person she has to rob is not a customer to take lightly, and when he pops up the story takes an engaging yet unexpected direction. To say much more would ruin the numerous fun twists and surprises, but writer Jed McKay continues to defy expectations with another fascinating, entertaining adventure. The visual storytelling from Anka, Reber and Delgado is flirty and gorgeously clean and great fun at every step. This series is an unsung gem and this issue is another gleaming facet of excellence. RATING: BUY.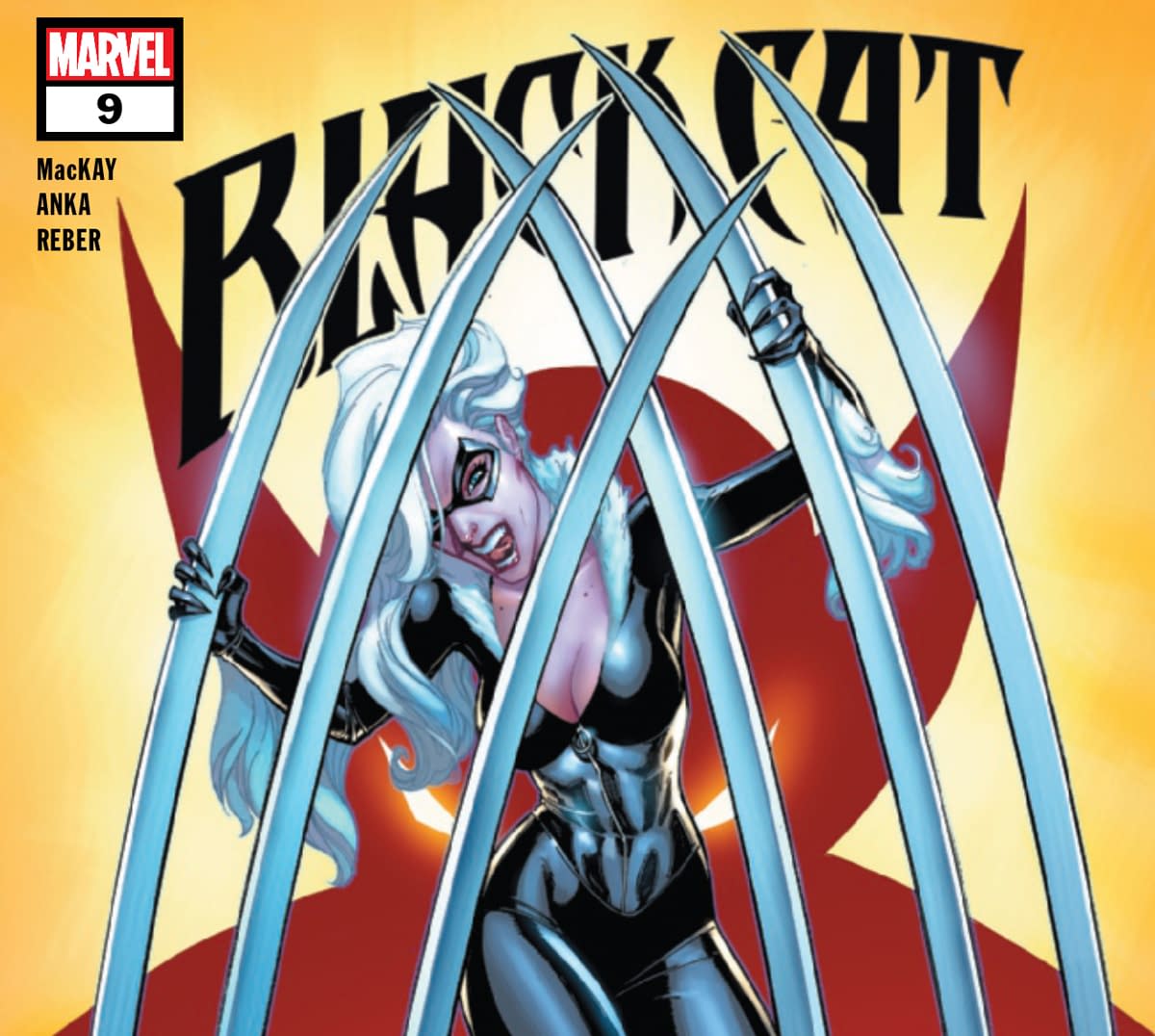 BLACK CAT #9
JED MACKAY (W) • KRIS ANKA (A) • Cover by J. SCOTT CAMPBELL
• Felicia has gotten into some trouble in New York. Some may call it "inciting a war" but we aren't here to mince words. What's a girl to do?
• GO TO MADRIPOOR! That's right, the Black Cat and her crew go to Madripoor to steal the next object on their list. No problem, just another artifact that is in the private collection of someone named … where'd I put that note … oh, here. Someone named "Patch."
• Uh-oh. Patch is Wolverine. BLACK CAT IS STEALING FROM WOLVERINE?!
• All this and guest-artist KRIS ANKA (UNCANNY X-MEN, RUNAWAYS) is joining the book for two issues!
32 PGS./Rated T $3.99