(IDW Publushing, creative team: Brandon Easton, Fico Ossio, Ronda Pattison, Shawn Lee)
This issue is a non-stop thrill ride as three teenaged Spider-people take an assignment from Tony Stark to investigate a mysterious theft, all while trying to focus on an important academic exam. Writer Brandon Easton nails a lot of elements right out of the gate: the banter between the heroes, the introduction of the villain (which is very subtle if you don't already know his name) and the aforementioned wall-to-wallcrawler action, rendered in all its kinetic glory by Ossio, Pattison and Lee. Literally the only thing that was even close to wrong was the pacing, with an abrupt ending that felt about a page or three too short. If you love Spider-Man, and you loved Into The Spider-Verse, this team up will have you climbing the walls with excitement. If not, it's still a solid if somewhat unevenly paced thrill ride. RATING: HONORABLE MENTION.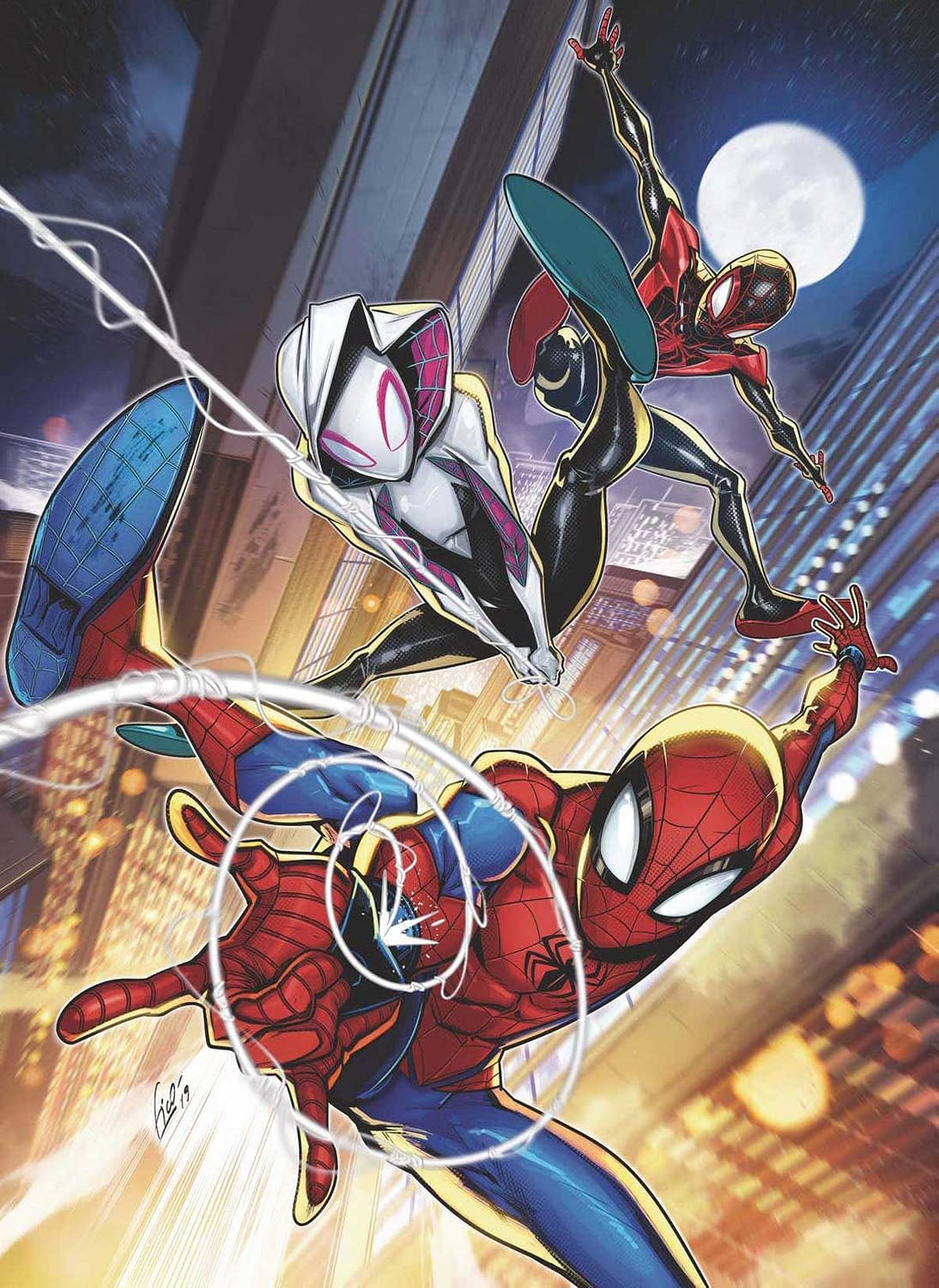 Marvel Action: Spider-Man #2
Brandon Easton (w) • Fico Ossio (a & c)
Middle grade readers can get tangled up in these all-new adventures of Spider-Man and his amazing friends! Peter, Miles, and Gwen have completed their internships at the Daily Bugle—now they're all shook up over their newest foe—the Shocker! A Marvelous new era continues!
Enjoyed this article? Share it!