Red 5 Comics launches a new series for Riptide, the comic book already going through the movie adaptation process, and a return of a second series of Angela Della Morte, alongside the collection of the first series.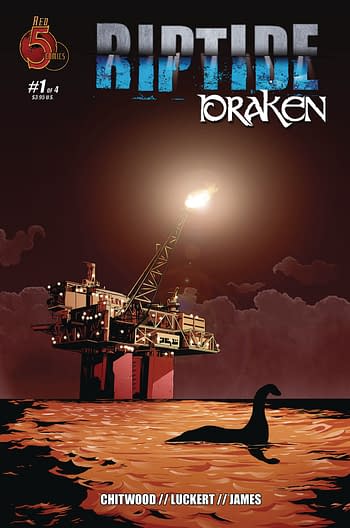 RIPTIDE DRAKEN #1 (OF 4)
JUL201387
(W) Scott Chitwood (A) Danny Luckert
Soon to be a major motion picture, the Riptide series continues with an all-new adventure! When a mysterious creatures attacks sub-sea equipment at a North Sea oil platform, a team led by Alex is sent to investigate. But Hannah and her documentary crew find the first clues in an unlikely place – Loch Ness!
In Shops: Sep 16, 2020
SRP: $3.95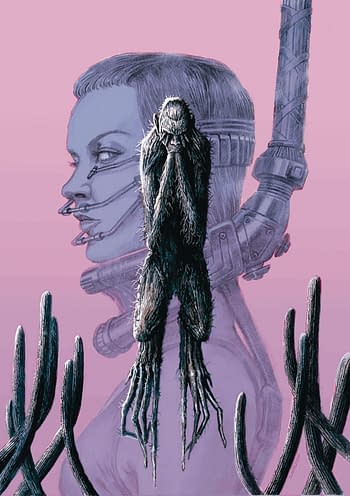 ANGELA DELLA MORTE VOL 2 #1
JUL201390
(W) Salvador Sanz (A/CA) Salvador Sanz
The story of Angela Della Morte continues! Angela has been captured by the Flud family who want the secret of her abilities, but Angela has a secret of her own and the world is not ready for it.
In Shops: Sep 30, 2020
SRP: $3.95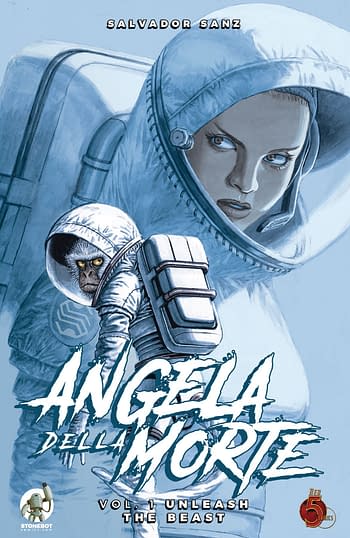 ANGELA DELLA MORTE TP VOL 01 UNLEASH THE BEAST
JUL201389
(W) Salvador Sanz (A/CA) Salvador Sanz
Angela Della Morte works for Dr. Sibelius, the most brilliant mind of the century. Using a new technology, Sibelius Labs are capable of separate soul from body. Using this tech Angela's soul can get into other dead host and take control of their bodies in undercover missions. But as the souls travels the void to get into their new receptacles, they must elude a tenebrous lifeform. This creature feeds with the substance of which the soul is made. It is the most dangerous predator in this new ecosystem, and its name is: Death.
In Shops: Sep 30, 2020
SRP: $12.95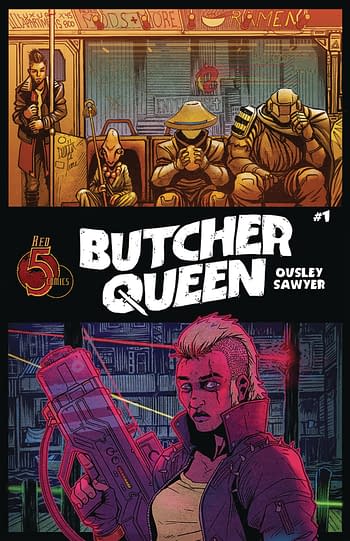 BUTCHER QUEEN TP
JUL201386
(W) Jim Ousley (A/CA) Ben Sawyer
In Black Star City, alien off-worlders are being systematically attacked and removed from society by a clandestine paramilitary group called the Overseers. With nowhere left to turn, the refugees hire disgraced cop-turned-mercenary, Syd Kiowa, to protect them from the Overseers and their ruthless death squad, the 88s. What Syd discovers will change Earth forever. Collecting Butcher Queen #1-4.
In Shops: Sep 23, 2020
SRP: $12.95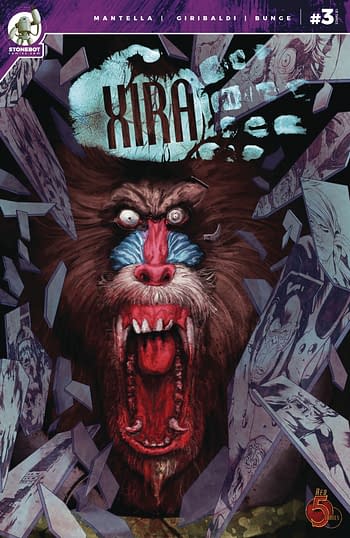 XIRA #3
JUL201391
(W) Mauro Mantella (A) Diego Giribaldi (CA) Tony Donley
Xira has been backed against the wall by the company that wants to experiment on her and her daughter. It's freedom or death in the conclusion of Xira!
In Shops: Sep 23, 2020
SRP: $3.95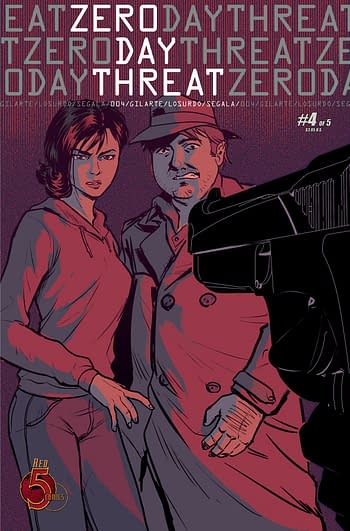 ZERO DAY THREAT #4
JUL201392
(W) James Gilarte (A/CA) Lazzaro Losurdo
After knowing more about her past, Phisher is framed for for a political assassination which could result in the next world war. Phisher learns more about her past and how she came into the agency as their top agent. Things heat up when Neumann catch up to her and Louie.
In Shops: Sep 09, 2020
SRP: $3.95
Enjoyed this article? Share it!