Rob Liefeld has often been accused of creating homoerotic comic book artwork, albeit seemingly unintentionally. Lots of extremely posed men, gritted teeth and gritted nipples alike. Ponytails, pecs and peccadillos. Not exactly Tom of Finland, but you could see where the observation may come from.
But when and his characters were written as gay or bisexual, he didn't seem that happy about it. However that was 2009. By 2015, Liefeld had gone agnostic on the whole thing, it seemed.
And then the Deadpool movie happened which celebrated the character while simultaneously mocking the creators and also throwing in some suggestions of sexual diversity into the lead, at least when it came to Hugh Jackman. And everyone, including Rob Liefeld who seemed to have misgivings about the character being described by the director as pansexual – loved it. The sequel just doubles down.
And now? Well. this is the Rob Liefeld variant cover to the upcoming Astonishing X-Men #13.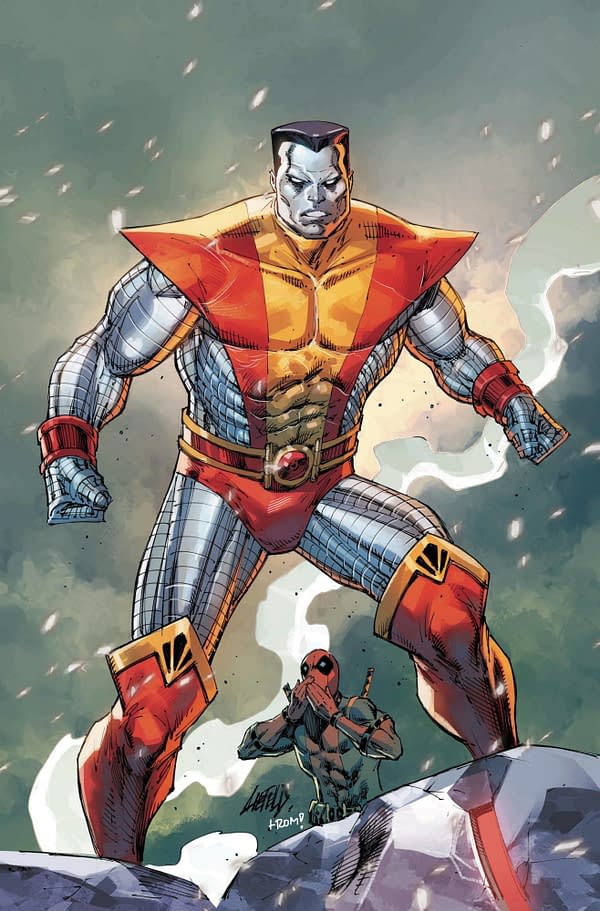 I think it's fair to say that, when it comes to Deadpool at least, Rob Liefeld is leaning in. I this his contribution to Pride Month?
And never has the phrase 'buns of steel' been so well used…
ASTONISHING X-MEN #13
(W) Matthew Rosenberg (A) Oscar Bazaldua (A/CA) Greg Land
A NEW ERA BEGINS NOW!
The Reavers are back, and they have a new weapon that only Havok knows about. It's going to take a ragtag group of X-Men to save a world that hates and fears them! But after his villainous turn, can any of the X-Men really trust him? Can he blame them? Havok! Beast! Dazzler! Warpath! Colossus! It's an all-new, all-different kind of X-Men story from the minds of Matthew Rosenberg (PUNISHER) and Greg Land (INCREDIBLE HULK)!
Rated T+In Shops: Jul 04, 2018
SRP: $3.99
Enjoyed this article? Share it!