Robert Kirkman and Image Comics Publisher Eric Stephenson Talk "The Walking Dead #193" (MAJOR SPOILERS)
Spoilers warnings are on, folks, spoiler warnings are on. This morning, as well as revealing that this week's The Walking Dead #193 by Robert Kirkman and Charlie Adlard would be a square-bound comic with a 71-page story, for the same $3.99 price, we also revealed something major about the comic that would change The Walking Dead forever. And we needed several of these.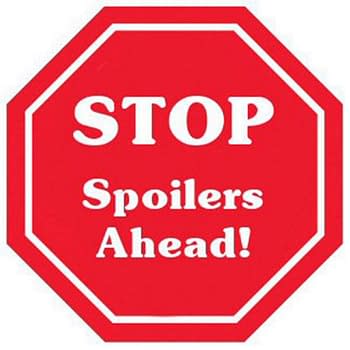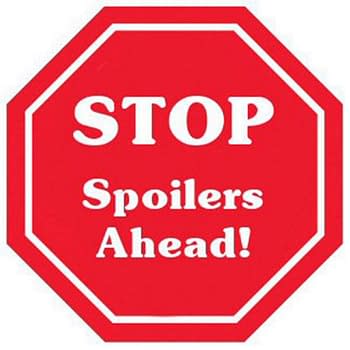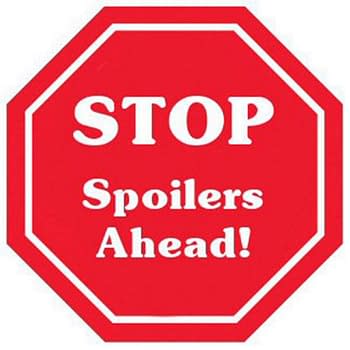 The news is that The Walking Dead #193 would be the series' final issue. That subsequent solicitations were a feint. It was Robert Kirkman playing with the Diamond solicitation system in a similar fashion he had when he launched DIEDIEDIE in comic stores without any notice at all. And this is what he's been intended all along, the sly bugger.
Since then, a scanned page has been sent to Bleeding Cool from all manner of folk after, apparently, having been posted on Facebook. Happy to credit whoever it is, if you'll let us know (though you may be in hiding) but it spoils too much about the story's ending to run on Bleeding Cool today. We have limits. It does, however, confirm the nature of our earlier story and I'm sure you can find it if you go looking for it. I wouldn't if I were you, Bleeding Cool does run spoilers, but carefully chosen ones, behind barriers and we only go so far…
But this is what Kirkman writes next.
I'm upset, too. I'm going to miss it as much as you will, if not more so. It breaks my heart that I had to end it. and we have to move on,.. but I just love this world too much to stretch things out until it doesn't live up to what I want it to be.

I hope you understand.

I hope you. dear reader, know how much I appreciate the gift you have given me. I got to tell my story exactly how I wanted to, for 193 issues, and end it on my terms, with no interference at all along the way… at any point. That's such a rare thing, and it doesn't exist without the unyielding support this series got from readers like you. Thank you so much.
He then thanks an awful lot of people… The news confirmed, we spoke to Image Comics publisher Eric Stephenson earlier today, who told us,
For a monthly comic book to progress and change the way THE WALKING DEAD has is completely unique, and what's more impressive is that it has done so for its entire 193-issue run without relaunching or rebooting. Robert Kirkman has told one story and told it well for over 15 years, and while most comics are based on the illusion of change, THE WALKING DEAD has happened in real time – characters have aged from children to adults, they've lost limbs, they've lost eyes, they've lost family members and friends, they've died. Not "died" in the nudge, nudge; wink, wink way that Superman, Captain America, and Wolverine "died," but in as real a manner as can happen in a fictional story. The series is concluding with the same finality and while that will no doubt be disappointing for some, in the big scheme of things, it's a remarkable achievement for Robert and his collaborators.
I agree with every word. It is a quite remarkable achievement and to end in such a ballsy way too, is not something anyone was expecting.
I'm also told a number of stores, even those who bought tons of The Walking Dead #193 as it was made returnable by Image Comics, are planning a one-copy-per-person policy.
I expect we'll be running a lot more industry reaction to the end of Walking Dead and Robert Kirkman's ability to pull off this sleight of hand for some time to come. Until then, this will be waiting for you on Wednesday… unless someone beats you to it.