Robots Unite in Iron Man 2020 #2 [Preview]
Iron Man 2020 is in stores from Marvel Comics this week, by Dan Slott, Christos Gage, and Pete Woods, because it's the actual year 2020, and once there was a Marvel story called Iron Man 2020, and look, there have been a lot flimsier excuses to hold a super-mega-crossover event than this. Oh, just look at the preview!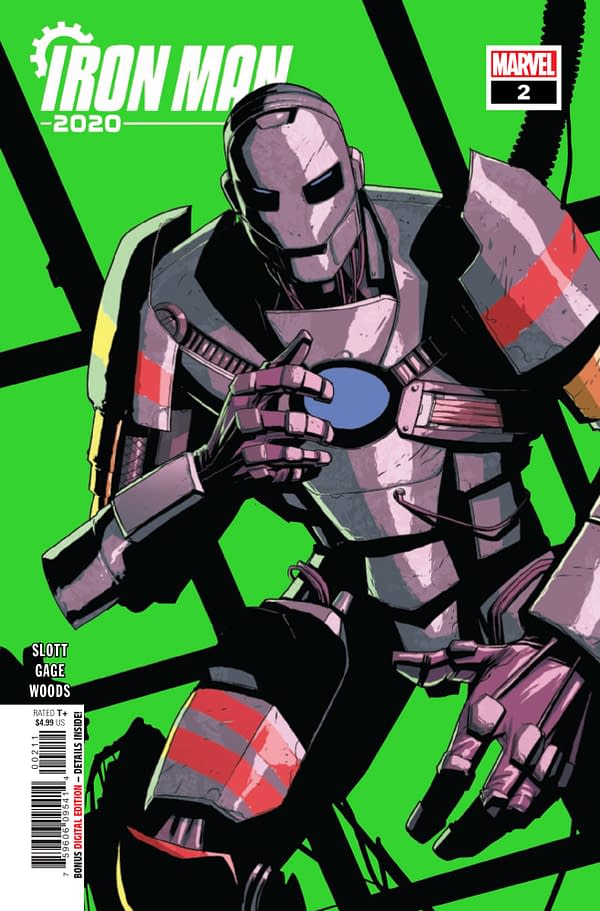 The basic premise is this. Tony Stark is an artificial intelligence, Arno stark is the new Iron Man, and these two are gonna battle it out for another five issues until everything goes back to the way it was before.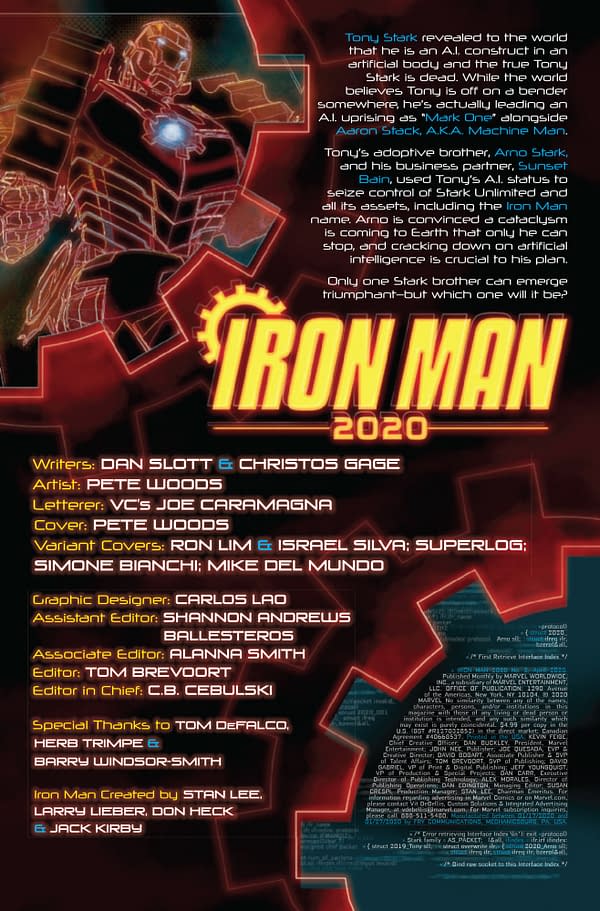 And so, at Superman's fortress of solitude…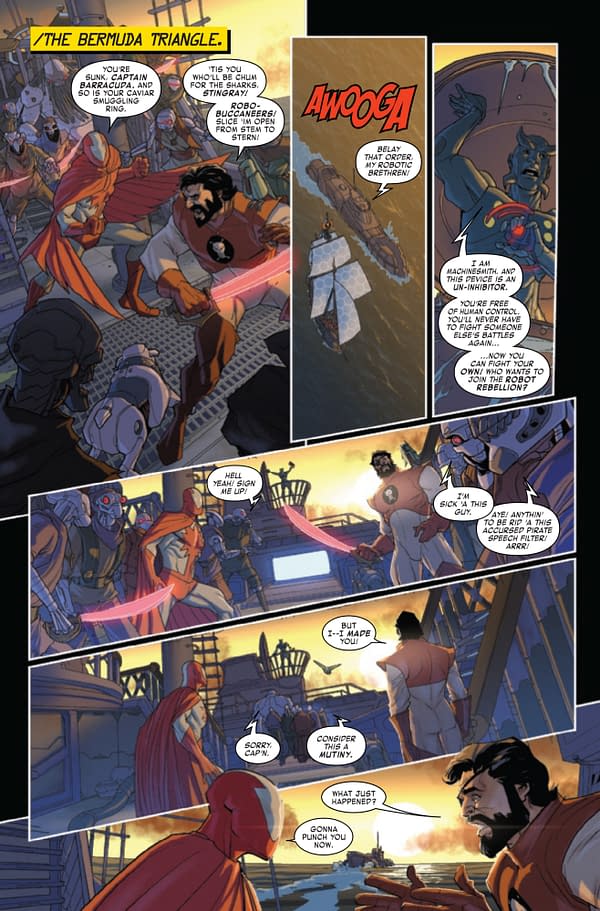 And at Cambridge Massachusetts, where Tony Stark went to college unless you're Brian Bendis…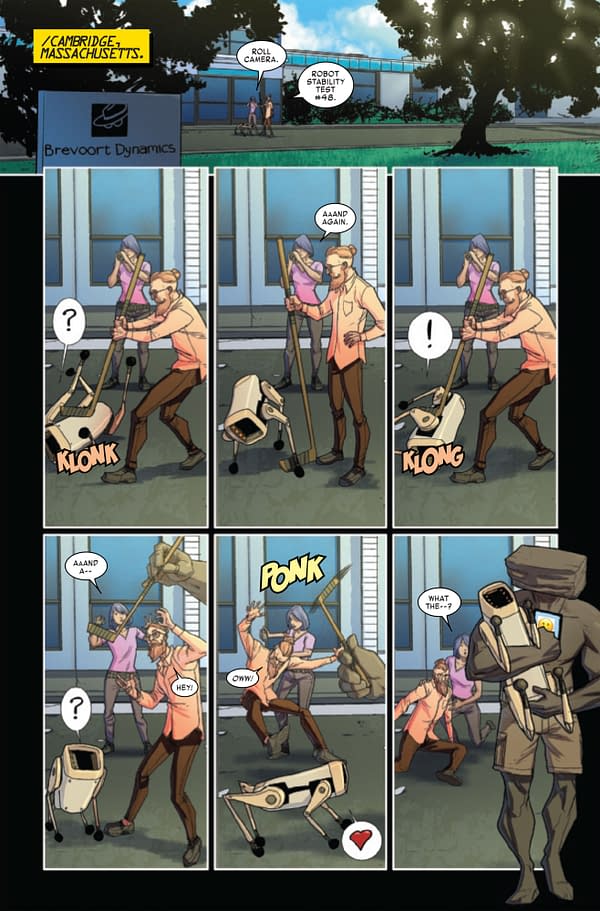 Basically, the robots are rising up, led by their own personal robot Bernie Sanders, Tony Stark, and the robot Elizabeth Warren, Machine Man. Arno Stark is definitely Pete Buttigieg.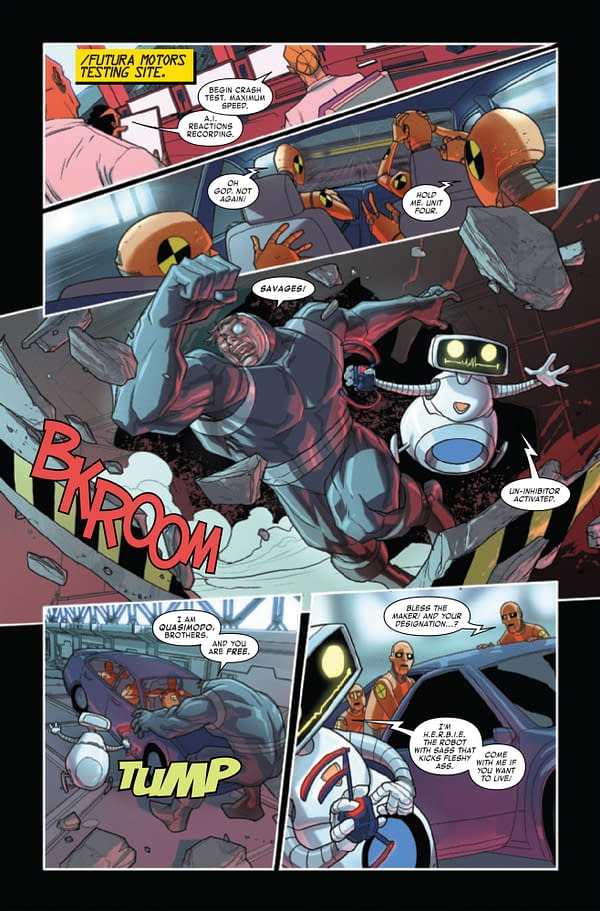 And things are going pretty well, until…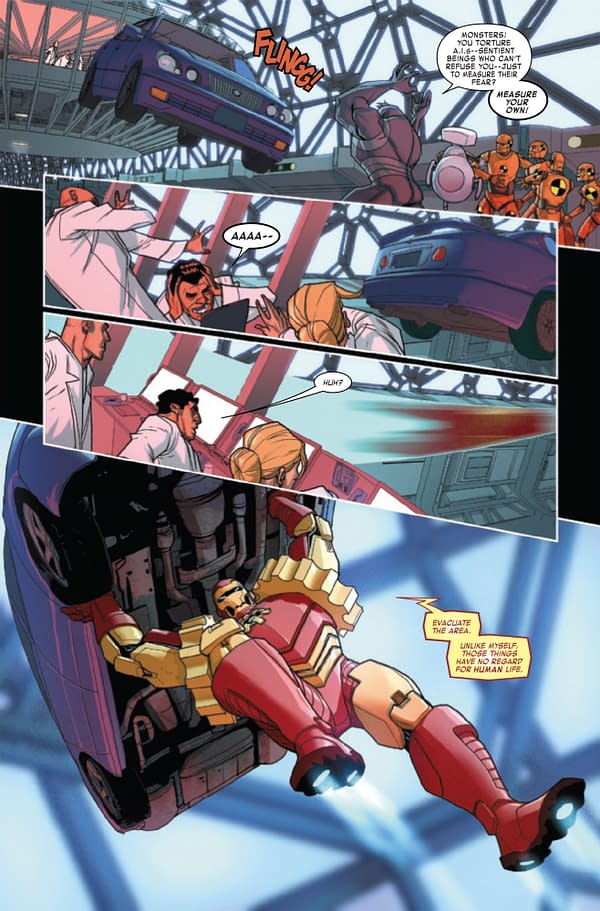 Uh oh. Iron Man 2020 #2 hits stores on Wednesday.
IRON MAN 2020 #2 (OF 6)
DEC190816
(W) Dan Slott, Christos N. Gage (A/CA) Pete Woods
"The Rebel Compliance"
All is well. The Robot Rebellion has been dealt with. Humanity is perfectly safe. You may all thank Arno Stark, the Iron Man of 2020. Don't you feel better now? Machine Man is NOT coming to kill you and everyone you love. 1010101111001100110000. Pay no attention to those numbers. Those were a typo. We apologize for any errors, glitches, or… unforeseen problems with any of your Baintronics devices. A new software patch is coming. For EVERYTHING.
Rated T+
In Shops: Feb 12, 2020
SRP: $4.99