At last year's Thought Bubble, in Leeds, I was led to point out that Roger Langridge has drawn the Swedish Chef from The Muppet Show as a species of the alien race, the Vorlons from Babylon 5.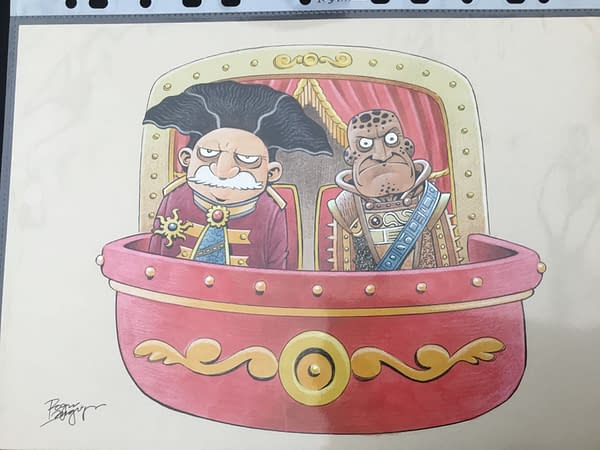 Well, at this year's Thought Bubble, he's still at it. With bickering old couple Waldorf and Statler as similarly-bickering Londo and G'Kar…. and created for the same person who got the Swedish Chef…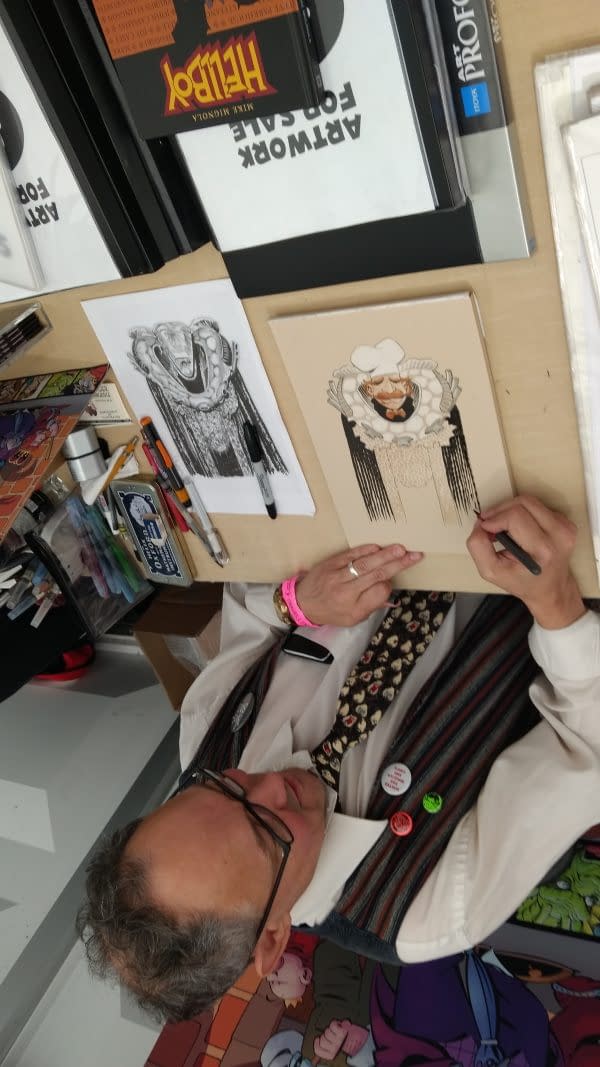 Roger Langridge is at Thought Bubble. And will be forever…
UPDATE: One more from John Joshua's collection…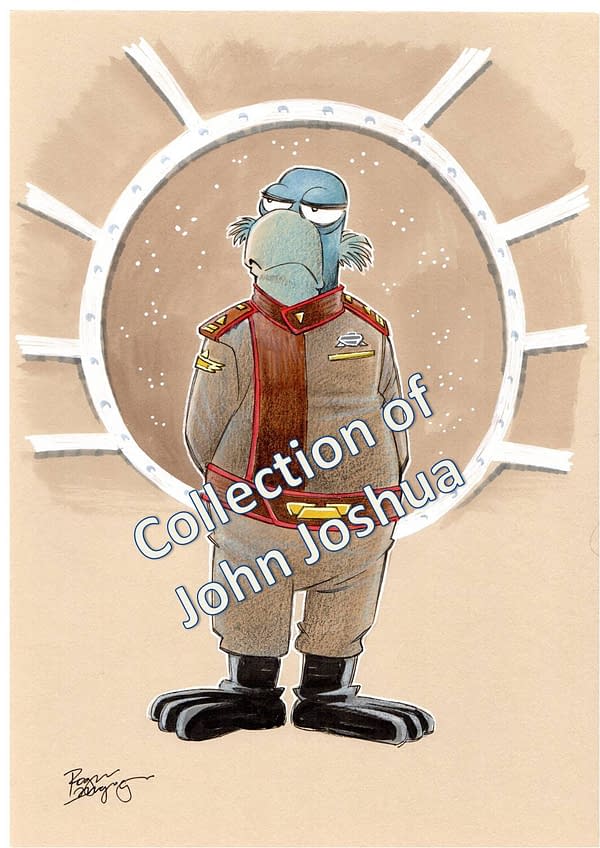 Enjoyed this article? Share it!