This is just a rumour. Unlike the other DC Creative Refresh stories I've been running, the source hasn't been known to me for years. So while I can say that, yes, Grant Morrison will be announced writing Green Lantern with Liam Sharp for a twelve-issue run, and that Kelly Sue DeConnick is on Aquaman, Brian Azzarello on Suicide Squad, David F Walker on a Flash comic and Matt Fraction was to have written a Jimmy Olsen series but it didn't work out (though the first issue script is around…) this story I am not 100% on.
Still, it would be a nifty one.
I have been told that G Willow Wilson has told people that she still owes her DC editors a project. Wilson, now well known as the writer and co-creator of Kamal Khan, Ms Marvel, first started writing comics for DC back in 2007 with the graphic novel Cairo. She wrote a little for the DC Universe, as well as the Vertigo series Air, and for the AIT/Planet Lar revival of the Negative Burn anthology before co-creating the new Ms Marvel for Marvel.
And I am told that this project will be the Wonder Woman series. Currently, the comic book has been a bit in the doldrums despite the success of the movie and news on the sequel, Wonder Woman 1984, hitting the headlines.
Might this be just the creative refresh the series needs?
Just a rumour for now. If true, expect corroboration soon.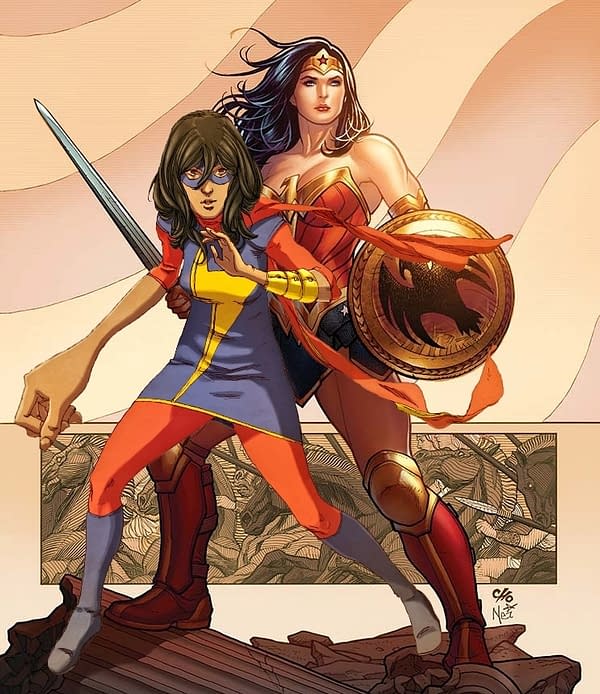 Enjoyed this article? Share it!