Chicago comic convention C2E2 has shown off five new superhero mascots ahead of their 10th show in March 2019.  Chicago's own Ryan Browne (Curse Words, God Hates Astronauts) has created five superhero mascots based around C2E2 and Chicago.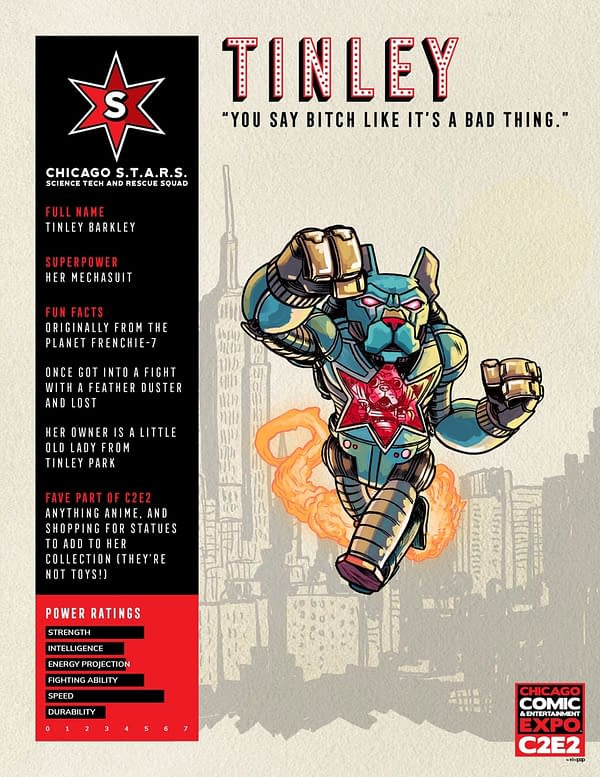 Tinley the mecha-Frenchie, in reference to Tinley Park.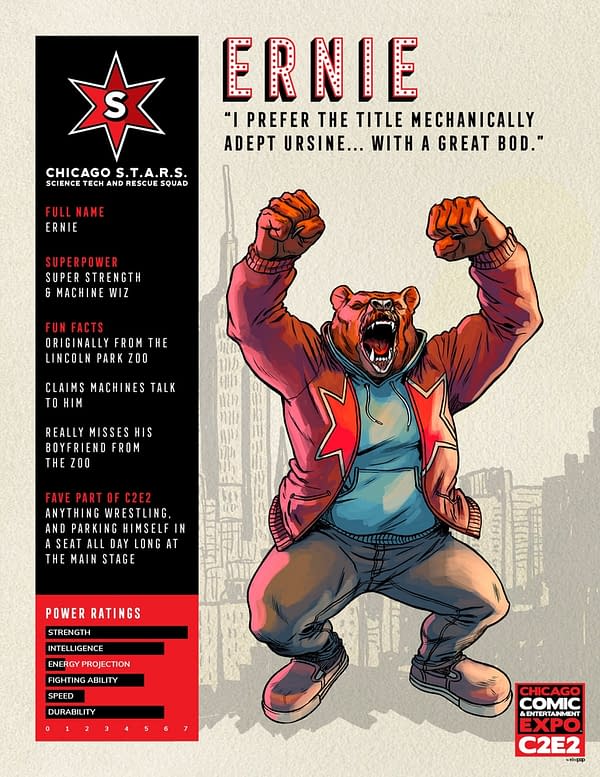 Ernie the anthropomorphic bear as a tribute to Chicago's sports teams,  his origin story has him as an original resident of the Lincoln Park Zoo.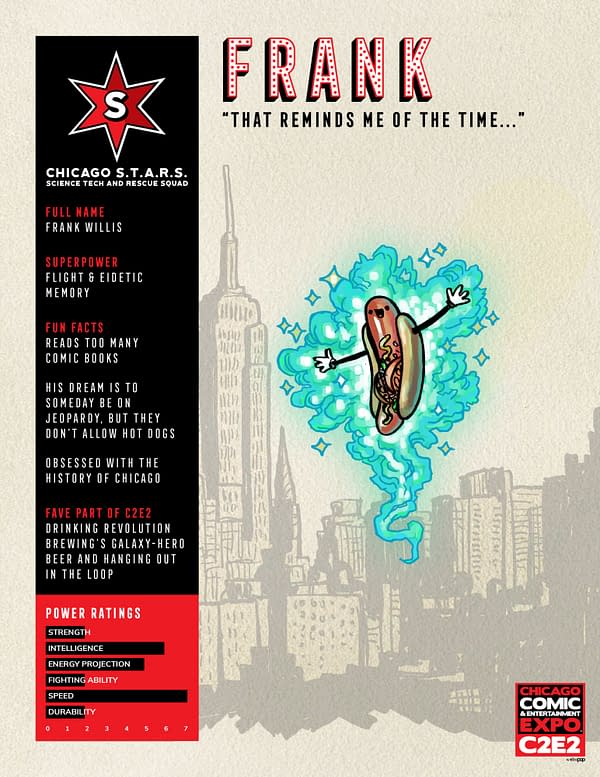 Frank the magical floating hot dog, a tribute to Chicago-style hot dogs – and a big fan of Revolution Brewing's Galaxy-Hero, a local Chicago beer and the Official Beer of C2E2.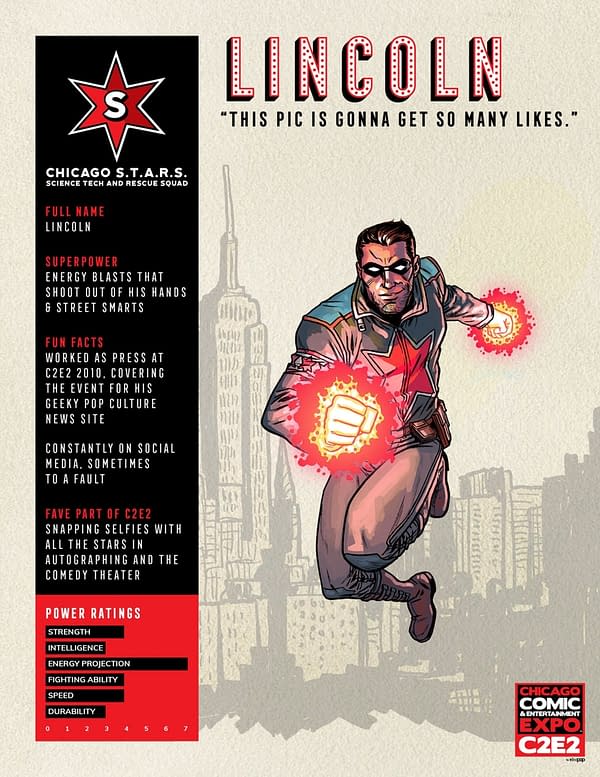 Lincoln, a tribute to Lincoln Park in Chicago.
M.C. –  stands for Michelle Carol, a reference to Michelle Obama and Carol Moseley Braun, two women from Chicago being paid homage to.
Togetherm a team of superheroes known collectively as the Chicago S.T.A.R.S – Science Tech and Rescue Squad. His favourite is "Tinley the robo-french bulldog –no question." says Browne. "I really like the idea of a super intelligent dog making a robo-dog costume in her likeness instead of some huge hulking mech. Plus it's really fun to draw so that helps."
The comic book featuring this new team written and drawn by Ryan Browne, will be appearing page by page in a bi-weekly comic, launching on November 2nd when tickets to C2E2 2019 go on sale, and then there will be a new page every two weeks after that up until the show.  The characters will also be available on merchandise at  C2E2 and will be part of a scavenger hunt during C2E2.
Says Browne, "Not too superhero–adventurers with a sense of style and fun. Floating magical hotdogs are fun, right? As far as costuming, we wanted to incorporate the iconic Chicago flag colors and stars into the costuming for the whole team. It gave them a unified look while have quite a diverse cast of humans, animals, robots, and uh, magical hotdogs. I think my first instinct was Tom Strong with a touch of Fantastic Four.
Enjoyed this article? Share it!