As you read this I am sitting in a cinema waiting for Captain America: Civil War to start. Shhh, no spoilers. But that does give me a chance to highlight some of the Free Comic Book Day events happening in two-and-a-bit weeks time.
Such as Fourth World Comics of Smithtown, New York. Who have quite the names popping by the store during the day…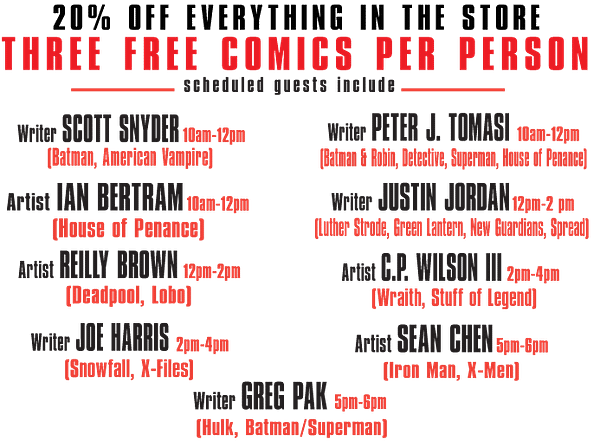 Scott Snyder 10am-12pm
Peter Tomasi 10am-12pm
Ian Bertram 10am-12pm
12pm-2pm Reilly Brown, Justin Jordan
2pm-4pm Joe Harris, c.p. Wilson
5pm-6pm Sean Chen and Greg Pak.