Brian Middleton has created comics such as Quinn-Finity, Adventures in Isme, Wander and Xiat. And now he has something new, coming from Scout Comics, probably in September.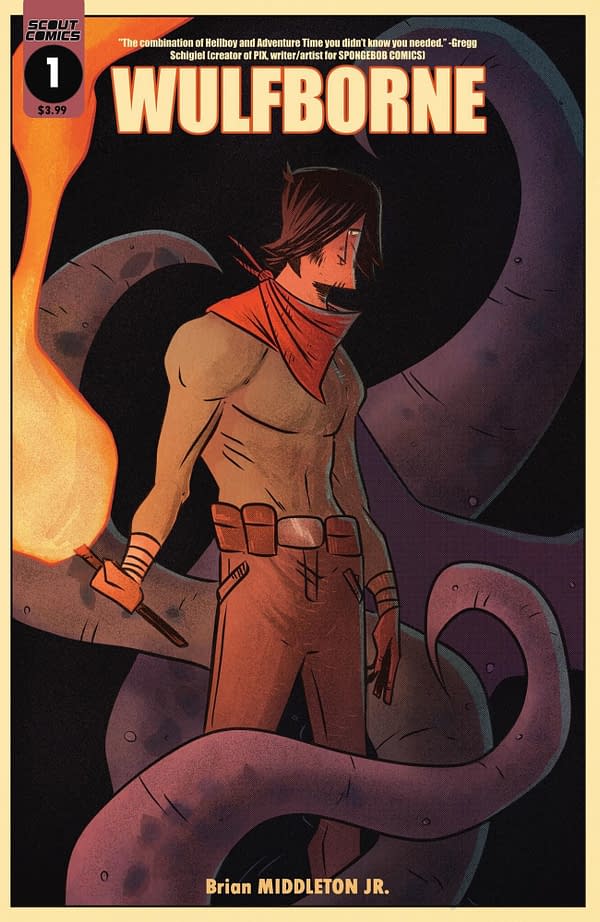 Wulfborne is a fantasy adventure about a bitter swordsman who enters the underworld at the behest of an angel who has offered to heal his broken heart. Along the way, he will encounter a myriad of strange travelers, some monstrous and hostile, others intent on turning him back. But if what the legends say is true, the angel of the underworld just might be more dangerous than the monsters that call that place home.
Take a preview…
Enjoyed this article? Share it!