Sean Gordon Murphy on the Future of White Knight – And Scott Snyder
There are few alternate reality books that last long as publications, but Sean Gordon Murphy's Batman White Knight is one of the exceptions that fans very much enjoy reading, month after month, despite it not fitting into the DC Canon (whatever the current timeline is now…). The book had a very successful sold out run for volume 1 and now as volume 2 is going strong Murphy shows no sign of slowing down with clear plans for his Batman tale to keep going into multiple volumes.
In talking to fans at Washington State Summer Con Murphy got to talk very candidly and honestly with fans and asked twice if Bleeding Cool was there … and we were (we weren't required by U.S. law to tell him we were there since we aren't the police…).
Starting off Murphy talked briefly about his career leading up to Batman: White Knight before launching into a discussion with the moderator and the small crowd about his thoughts and feelings about his Batman work, and working for DC in general. Very well spoken in his responses he addressed his feelings about Batman, and how the character belongs to DC, himself, and the fans and that even if he doesn't like what some trolls have to say, he does feel he should listen.
Murphy then went on to talk about his work with Scott Snyder and how the plan was for him to draw Batman: Last Knight on Earth. With the numbers going up in sales for Batman: White Knight though, and keeping steady in the six figure range, Murphy decided he wanted to work on that steadily and DC agreed leading to Greg Capullo taking over, something Murphy felt "just made sense. If it's going to be Scott's last book [on Batman] it should be Greg."
Working on titles like Punk Rock Jesus, Murphy had been under the protection of Vertigo and Karen Burger to do what he wanted. However, with her gone but Batman: White Knight's sales high he had "planted a flag at DC" that would let him do what he wanted.
A fan asked if Batman: Last Knight on Earth would be Scott Snyder's last comic book work to which Murphy had to laugh saying that no he was doing more comics, but Scott Snyder had toyed with the idea for a minute of working on novels and not doing comics anymore. Murphy laughed and wanted to make sure the question wasn't being asked by someone from Bleeding Cool …
Murphy then elaborated the publishing process of Batman: Curse of the White Knight stating that he was writing and drawing 8 issues, but to think of volume 2 as nine issues with a break between issues 4 and 5 to publish a Mr. Freeze one-shot drawn by Klaus Janson. Saying the one shot is a Romeo and Juliet love story between Victor and Nora that he didn't have time to elaborate on in Batman: White Knight, the 44 page one-shot will go into detail over how Fries tech split up Victor and Nora's families during the rise of the Third Reich because of Nora's family being Jewish.
Talking about variant covers the sweet spot Murphy has found is one main cover, and one variant for the super fan. Hiring artists to draw more covers creates a sales spike, but in the end not more profit.
Next when asked about where the Batman Murphyverse was headed, Murphy said he'd love to work with other creators to expand the Batman: White Knight tales such as Thomas as Robin, Neo-Joker getting together with Poison Ivy, and doing something with the Red Hood.
Murphy then rattled off the three Batman facts he has truly learned. 1) People love Nightwing's ass, men and women. 2) People love the Jason Todd / Red Hood. 3) There is a ton of Batgirl love.
Reflecting on the joys of working on his own books, in their own universe, Murphy reflected that even though he made the Robin order mistake (Jason Todd being Robin first, not Dick Grayson) it's okay in his books since they are in their own reality. "I have my own universe, and they leave me the fuck alone."
As for bringing Azrael into the Murphyverse, Murphy loved the Azrael covers as a fan, but never heard of any story that people really loved of Azrael except the first one (Knightfall / Knightquest). In creating a Templar character for Curse of the White Knight, Murphy just decided to use Azrael instead of creating a new character. Other Curse of the White Knight story elements Murphy wants to focus on is Joker feeling his body was kidnapped by Jack Napier, and Batman working more with Harley Quinn.
As it stands now Murphy has a plan for four volumes of White Knight so far. Jason Todd will appear at the end of volume 2 / Curse of the White Knight and for volume 3 he wants to touch more on Jason Todd. For volume 4 Murphy wants to get Batman out of Gotham, maybe bring Superman in, but overall he wants to really keep his tales Gotham-centric.
As for other ideas Murphy is a big Trekkie wanting to work on a Star Trek book involving the Borg. However, he doesn't believe Paramount will ever give him the keys to do a book he wants to do. Same for doing another franchise he loves, Highlander. Murphy has this idea stuck in his mind of a clan of immortals chained underwater drowning over and over again for years, and how pissed off they'd be if they got free. He wants to title it, Highlander: There Can Be Only Blood… but is really not sure what kind of demand there is for Highlander books.
Subjects flowed fast after this, from Murphy's take on characters being "it's the things you love, but what if it is worse for them", doing Spider-Man, Spider-Man porn, his take on Flash, grounding Superman, no plans for Tim Drake in the Murphyverse, putting Dick Grayson in a wheelchair so no one can see his butt, and finally Tom Hiddleston as the Joker, Michael Keaton as Batman, Margot Robbie as Neo-Harley, and Elizabeth Banks as Classic Harley in a White Knight movie.
Murphy concluded the panel by thanking his fans and saying how much he had enjoyed his readers and getting to talk with many of them one on one at the convention.
---
---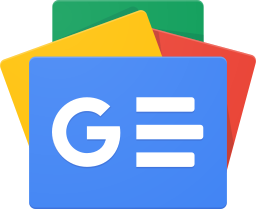 Stay up-to-date and support the site by following Bleeding Cool on Google News today!