Secret Weapons #0 Review: Not Just for the Birds
It's hard to get tired of superheroes, even when most of their powers boil down to the same thing. Flight, healing factors, super strength — all classic and useful abilities. No one can argue that there are certain things you'd want to do — such as mind-reading and, like, accidentally summoning soda — that you wouldn't really care for. But it's that latter half of superheroes — branded "psiots" — that Secret Weapons #0 focuses on.
The plot begins much like a lot of comic books do. There are special people in the world who, with invasive surgery, can develop extraordinary gifts. This all might sound familiar if you've already read the main Secret Weapons series that came out last year in 2017. But #0 takes us away from that high-energy story of vengeance to focus instead on the individual team members themselves.
Secret Weapons #0 starts off with a fast pace and keeps it up its entire run. It's a rapid telling of Nikki Finch's life, the psiot from the main series who's gift is being able to talk to birds. Bouncing through the months and years, we watch the consequences of her decisions pan out — from the high of learning she's special to the low of realizing that no one particularly cares. Traveling with Nikki and the medley of companions she picks up is absolutely exhilarating.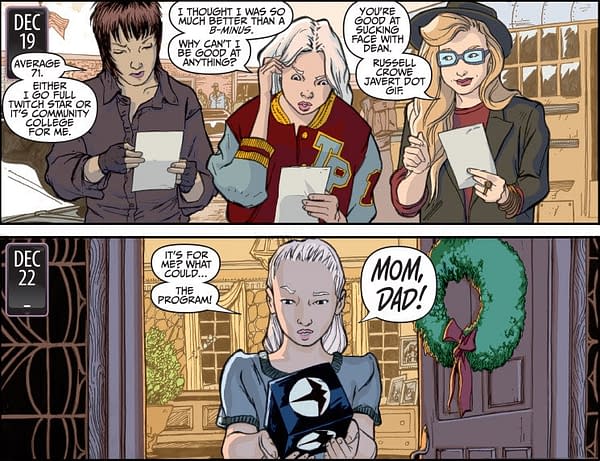 Eric Heisserer absolutely nails this issue. The dialogue has a few laughable moments of slang, but is otherwise spot-on. It never pushes past the confines of the book. Instead it swoops in perfectly to accent the whirlwind of events surrounding Nikki and the development of her abilities. Humor balances perfectly with heartbreak. It's also the only comic that has ever made me tear up over a bunch of birds.
Adam Pollina's art only adds to the solid storytelling of Secret Weapons. The shift from Nikki's carefree days to the stress of her new psiot lifestyle hits hard. Pollina's expressions are great, and his work is detailed without clutter. Nearly every panel is a different day or month, a fact you can feel even without reading the accompanying date.
The palette of Secret Weapons #0 is surprisingly light, yet it works. Colorist David Baron is a great fit alongside Pollina and Heisserer. The colors unite the dynamic script and art while refreshing the eye.
For being a backstory issue focused on the characters of an already fantastic book, Secret Weapons #0 holds its own. It's worth picking up, both for fans of Secret Weapons and those interested in the series in general. If you aren't reading it, you'll certainly want to by the end of this issue.
You can pick up Secret Weapons #0 now for $3.99.
---
---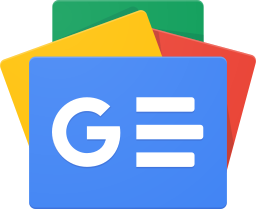 Stay up-to-date and support the site by following Bleeding Cool on Google News today!