Copies of the first printing of Middlewest #1 by Skottie Young and Jorge Corona are going for around $10 on eBay. But that unmet demand is enough for Image Comics to send the first issue of the fantasy series back to the printing mill for a fourth time. With a new Skottie Young cover (below)
The lands between the coasts are vast, slow to change, and full of hidden magics. Mistakes have been made, and in Middlewest, an unwitting adventurer searches for answers to quell a coming storm that knows his name. A blend of dark fantasy best described as classic Don Bluth animation meets Return to Oz, Middlewest is the tale of Abel, a young boy who must navigate an old land in order to reconcile his family's history.
Middlewest #1, 4th printing will be available on Wednesday, March 6th. The final order cutoff deadline for comics retailers is Monday, Feb 11.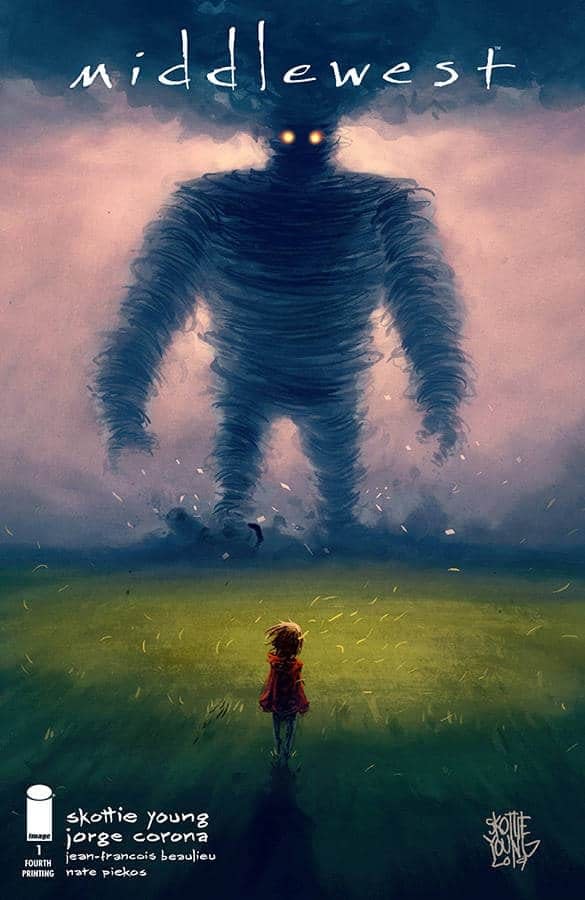 Enjoyed this article? Share it!