Bleeding Cool previously reported, after the conclusion of Heroes In Crisis by Tom King and Clay Mann, the last issue of which was published today, that the plan was for Brian Azzarello to write a new Suicide Squad series starring Wally West. Pulled out of prison by Amanda Waller and set to work for the government, leading a crew of supervillains including one of his own nemesese, Captain Cold and Captain Boomerang.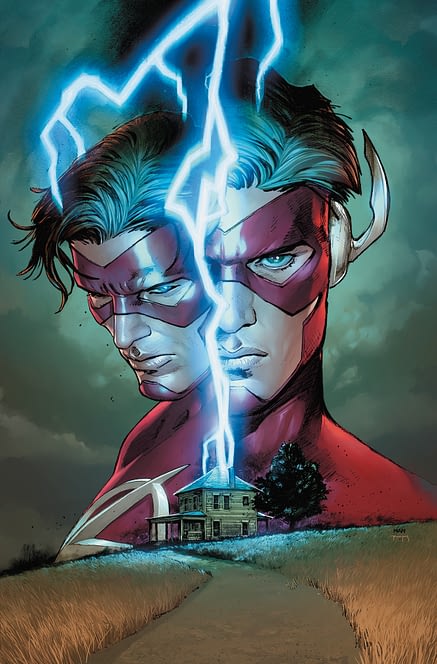 And certainly you can see how today's Heroes In Crisis #9 might lead into that. Indeed, it set it all up. Wally West, The Flash, in prison for the manslaughter of his fellow patients of Sanctuary. The Fastest Man Alive, saved by his friends, but placed in solitary confinement. In one place. Where he cannot move.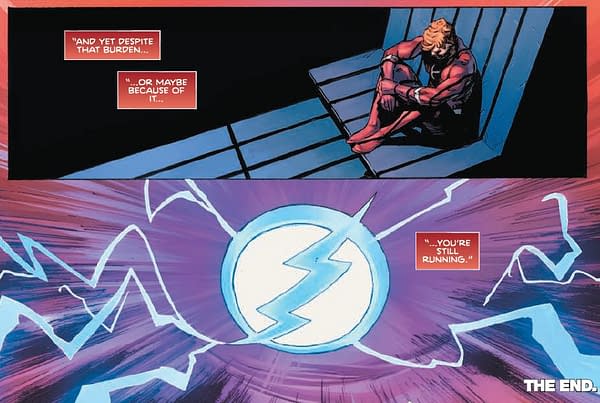 And hey, you can see how having the Suicide Squad led by someone who just tried to commit suicide would be apt for some. However, I am told that the Event Leviathan event has put the Suicide Squad on hold for a bit as Task Force X no longer exists, and when it returns it will be in a different form. Also Brian Azzarello is a) rather busy and b) a little narked with DC Comics over the whole Batman: Damned affair.
Something Else for Wally West?
So, as it stands, it looks like another solution will be found as to what to do with Wally West. At some point. Maybe that upcoming Wally West series we heard about may shed some light, as and when it is announced…
HEROES IN CRISIS #9 (OF 9)
(W) Tom King (A/CA) Clay Mann
The most-talked-about miniseries of the year reaches its stunning finale! The mystery behind the murders at Sanctuary is solved, but the mind behind it is one the heroes never expected. With their deepest secrets exposed, the Trinity has to consider how to carry on. Should the tragedy cause them to redouble their efforts to help their hurting comrades, or will they need to close up shop? The answers will be found in the ashes of this final showdown, and the fates of Booster Gold, Harley Quinn and the rest hang in the balance.In Shops: May 29, 2019
SRP: $3.99
Enjoyed this article? Share it!