You may know Kat Calamia "Comic Uno" as a writer for Newsarama or for appearing on DC Universe,. But she also creates her own comic books and has recently launched a Kickstarter for her comic book Like Father, Like Daughter. Following multiple successful Kickstarters – Kat Calamia and Wayne A. Brown's Like Father, Like Daughter returns with a sixth installment – self publishing for the first time under Calamia's own online brand Comic Uno. The comic is coloured by familiar names Lisa Moore and lettered by Matt Bowers.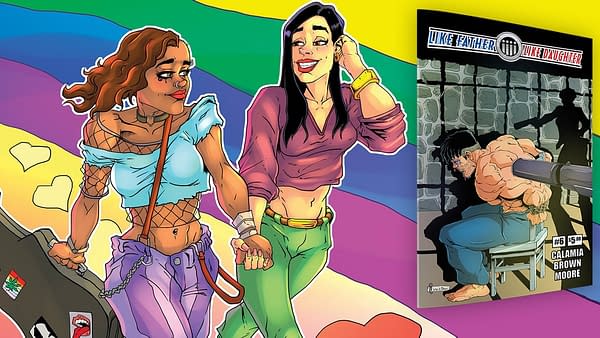 Like Father, Like Daughter is a superhero comic book about a father with superpowers, who leaves his wife and daughter to become "Invulnerable" – the world's only superhero. Ten years later, his daughter discovers that she has inherited the very superpowers that made her father leave their family.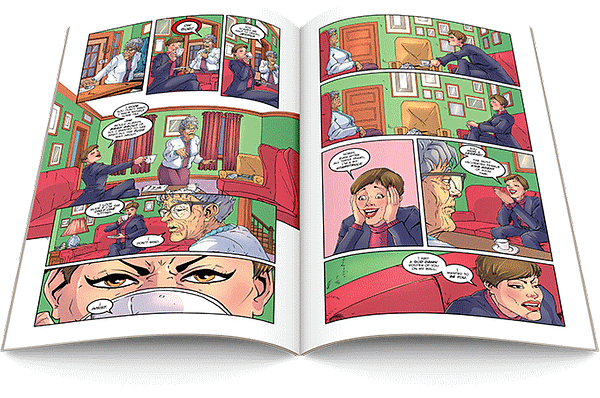 Six issues later – Casey and Invulnerable begin to reconnect, but is it too late? Following Like Father, Like Daughter #5's big revelation – issue 6 lifts the curtain on Casey's mother's double life. Here's a preview: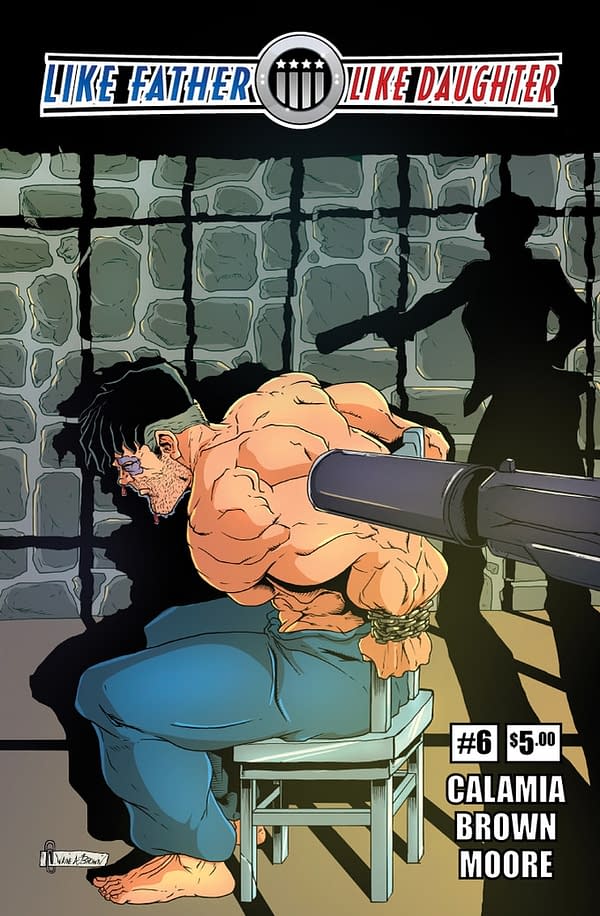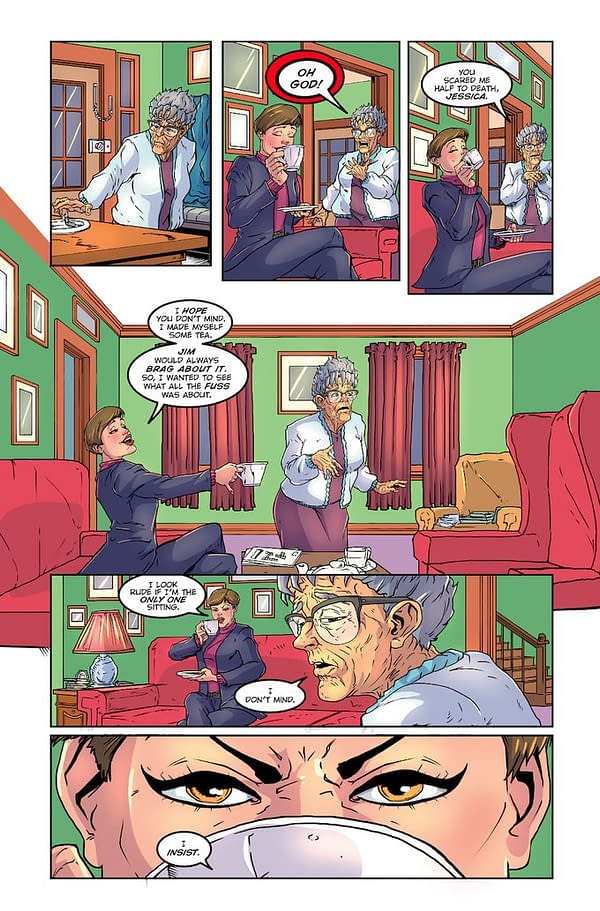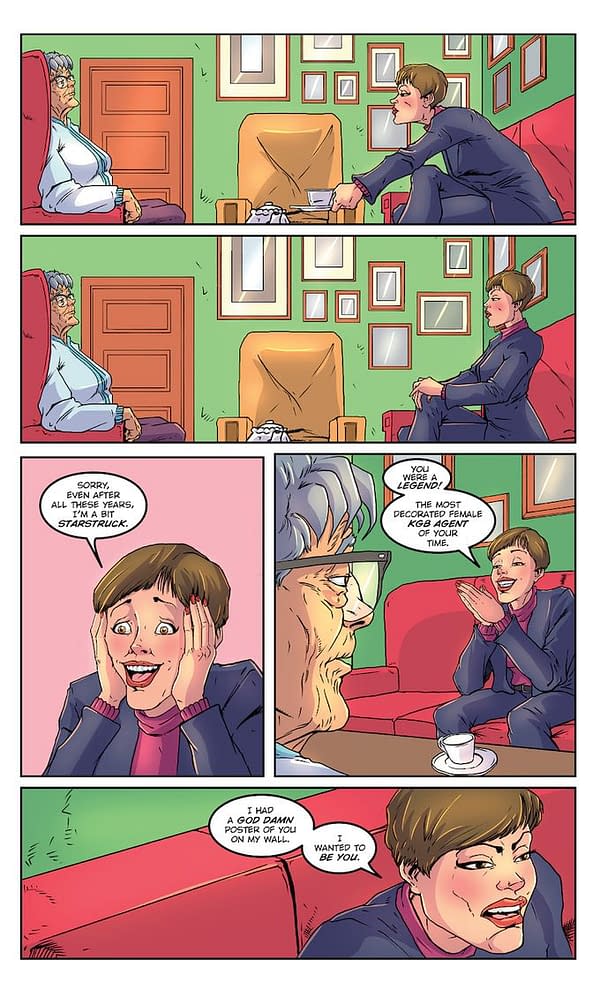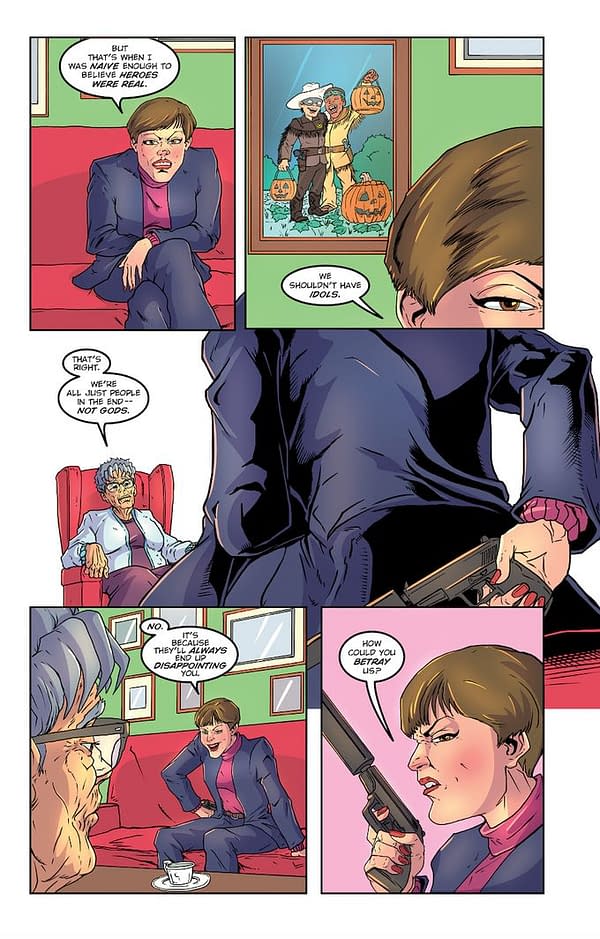 There are lots of donation levels. The one I might recommend is the $40 level which includes:
Full Physical Catch Up #1-6 Want to hold all of Like Father, Like Daughter in your hands? With this tier, you get the remastered Vol. 1 TPB containing issues 1-4, plus physical copies of issues #5 and the brand new issue #6, regular cover (A), all signed by writer Kat Calamia! Plus, the digital copy of LFLD #6 and the Indie Comic Book Bundle!
That Indie Comics Bundle for any donation from $1 up includes these eight titles, digitally, a hell of a deal on its own:
SCORPIO #1 (John Robinson IV and Cezar Oliveira)
-THE WILDCARD CHRONICLES: RUDE AWAKENING #1 (Moana McAdams, Alexandre Nascimiento, Yuan Cakra and Kuen Tang)
-KATRINA HATES THE DEAD #1 (Russell Nohelty and Juan Frigeri)
-ROAD TRIP TO HELL #1 (Nicole D'Andria, Marco Maccagni and Joaquin Pereyra)
-AFTERGLOW #1 (Pat Shand and K. Lynn Smith)
-DIARY OF NIGHT #1 (Will Allred and Gene Gonzales)
-TART VOL. 1 TRADE (Kevin Joseph & Ludovic Salle)
-NIGHT WOLF #1 (Robert A Multari, Oscar Choquecota Ale, Carlos Herrera)
But there's more. Kat tells Bleeding Cool readers "if they back up the project and let me know Bleeding Cool sent them by sending me a message on Kickstarter or social media (@ComicUno on Twitter). I can give them a free Digital Copy for my other comic book – They Call Her…The Dancer #1." And that's just for you lucky folk…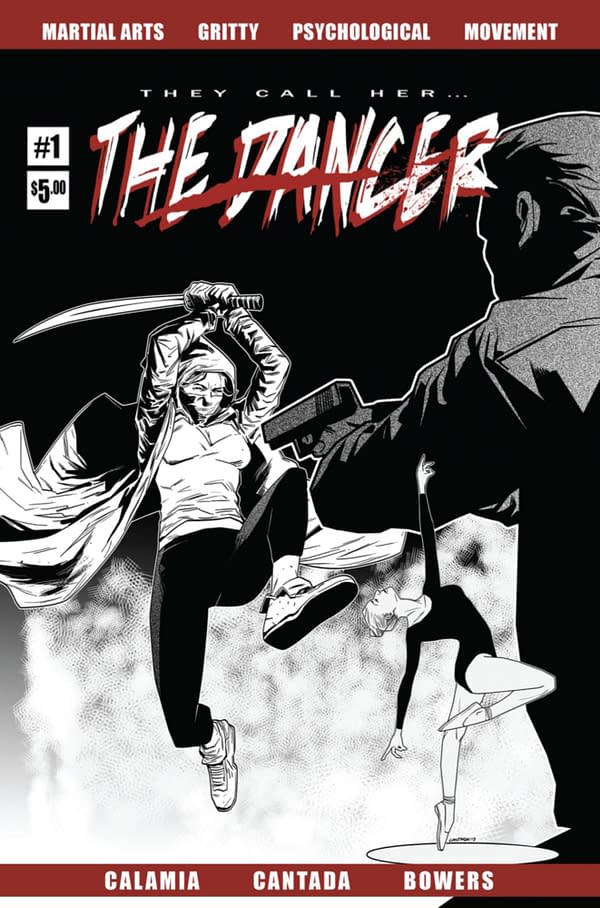 Enjoyed this article? Share it!