Tomorrow, Netflix release their new Jim Henson's Dark Crystal: Age of Resistance streaming series that's been quite the hit with critics:
Back on June 17th, the modern speculator's best friend Key Collectors App sent out a "Key Alert" to their giant subscriber base that the 2011 Boom Studios series Dark Crystal: Creation Myths series "directly inspired the upcoming Dark Crystal series on Netflix," which resulted in quite a few retailers reporting a dramatic increase in requests for first printings.
But that's not the true hot pick for the collectors and speculators out there – after all Dark Crystal: Creation Myths was only ever released as a graphic novel, and those are tough to slab. So they've collectively identified Jim Henson's Power of The Dark Crystal #1 as the key book. This 2017 series from Boom Studios is an official sequel to the original Dark Crystal film by new John Constantine: Hellblazer writer Simon Spurrier along with artists Kelly & Nichole Matthews before they teamed up with R.L. Stine for Just Beyond.
The main cover by Jae Lee currently goes for $17.99.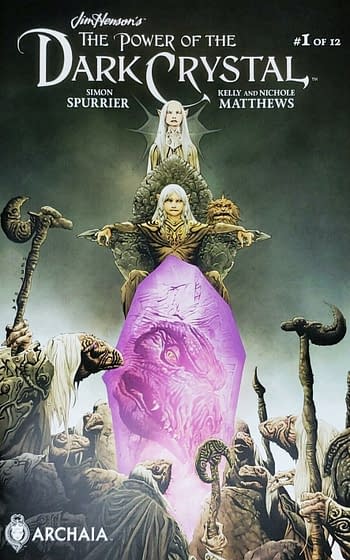 The variant cover by Monstress artist Sana Takeda recently sold for $12.99.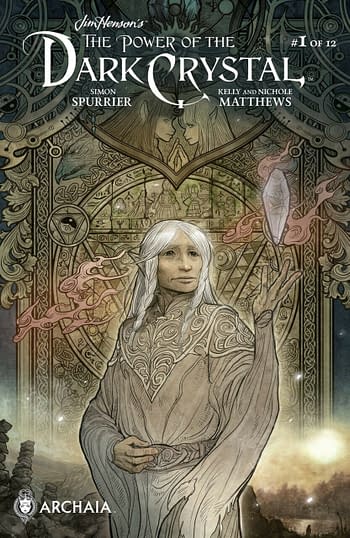 The hottest one of them all may be convention variants, including the WonderCon virgin variant which just sold five copies, each for $30.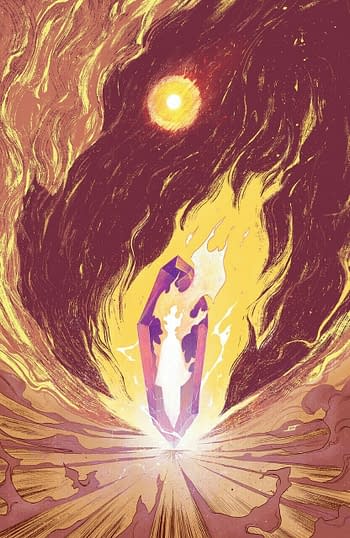 But not to be outdone, the Emerald City Comic Con virgin variant also just sold five copies, each priced at $30.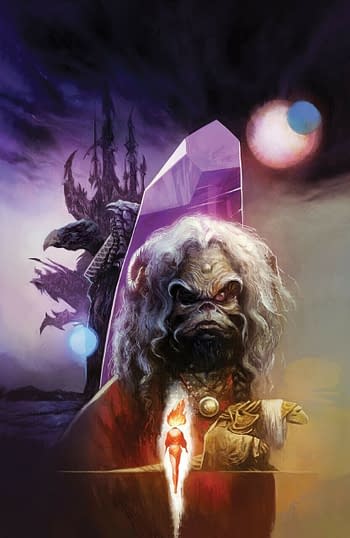 The best bet might be to get in on the NerdBlock exclusive (remember them? They went bust even before Loot Crate), which has recently sold 18 copies each at $9.99 – though after this article runs, I imagine the seller might want to raise their price a bit.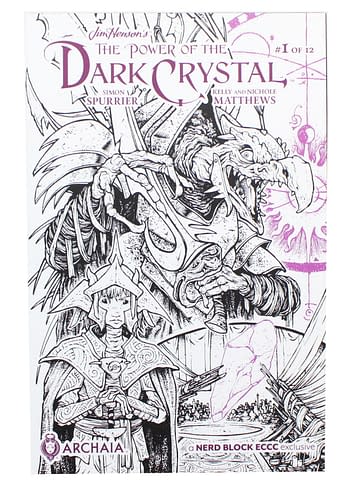 All this activity is over a sequel to the film that may well have laid seeds for Netflix's approach to Dark Crystal makes us wonder what demand will be like when Boom's new Dark Crystal: Age of Resistance tie in series hits stores on September 25th.
The first issue FOC's on Monday and kicks off the series with a focus on the lead character Maudra Fara, voiced by Game Of Thrones' Lena Headey. And it's written by the actual writers of the Netflix series – Jeffrey Addis and Will Matthews.
That's the kind of synergy Marvel fans have been demanding from MCU tie-in comics, so the presence of Addis and Matthews suggests this series will have a big impact for Dark Crystal fans, with some likely First Appearances as well– but with all the speculator heat on the series, has your local store ordered enough? Now's the time to put a call in to reserve a copy – or two- before Bleeding Cool inevitably spoils the news that the First Issue has sold out before on-sale.
Enjoyed this article? Share it!