Speculator Corner: Secret War #2 And Tonight's Marvel's Agents Of SHIELD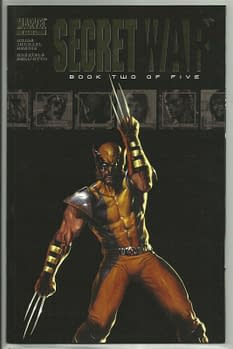 Two months ago, you could pick up Brian Bendis and Gabriele Del'Omotto's Secret War #2 on eBay for as low as 25 cents. And someone did.
It is now selling for up to $8.
Why the big change? Well the announcement of Captain America being a Secret Wars film has sent any Secret Wars books up in demand. But this one in particular is the first appearance of Daisy Johnson, Quake.
And it may well be that Daisy Johnson is the real identity of Skye in tonight's Agents of SHIELD.
Certainly all copies have been snapped up on eBay for cover price and above.
Maybe you have a copy in a longbox somewhere ready to put on eBay later tonight? If she is Daisy there will be a feeding frenzy. If not watch for people to dump stock.