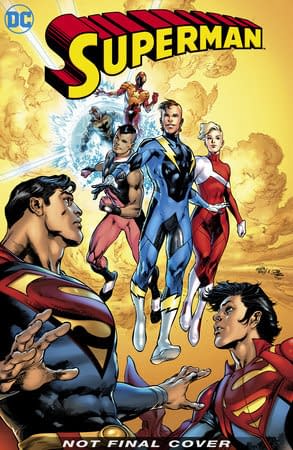 In September, the Legion of Super-Heroes returns to the DC Universe en masse with Superman #15.
SUPERMAN #15
(W) Brian Michael Bendis (A/CA) Joe Prado, Ivan Reis
At last, it's the return of the Legion of Super-Heroes! The greatest super heroes of the 32nd century have traveled back in time not just to meet the heroes who inspired them, but to make an offer…but to which hero? And why will that choice tear Superman's life apart? Plus, the fallout from Lex Luthor's conversation with Lois Lane escalates! What dark secret did Lex tell Lois?
In Shops: Sep 11, 2019 SRP: $3.99
But what's to follow? Well, the listing to the collection of Superman issues #16-21 has a few clues to share.
Superboy's world will change forever when the Legion of super-hero affairs arrives and offers him a job in the future! A new look debuts for this all-new adventure!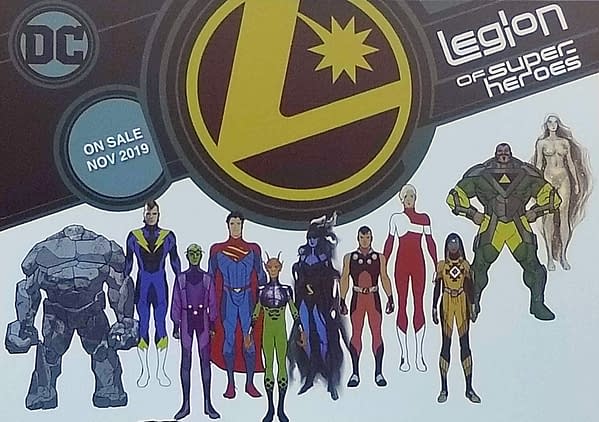 We've seen how he will be looking in Legion Of Super-Heroes: Millenium, as designed by Ryan Sook, and that he will be offered a place on the team… but there's another detail of note.
Meanwhile, when the organization that had a hand in destroying Krypton is exposed, Superman is elected to a job he never wanted…president of Earth!
That would be The Circle… but Superman made President of the Earth? Even more so, elected? Who voted for him? How can he be removed? And will he start going on Twitter?
Enjoyed this article? Share it!