Sword Daughter #2 Review: Smart, Atmospheric, and Compelling
Elsbeth and Dags ride a fishing vessel away from Norway, ultimately landing in Ireland. Here, they find a woman with the back of her head caved in, and the local constable immediately blames Elsbeth and her father. Dags intuits that this is not the first of such killings and lands a job hunting down the killer for a boat with which to continue their journey.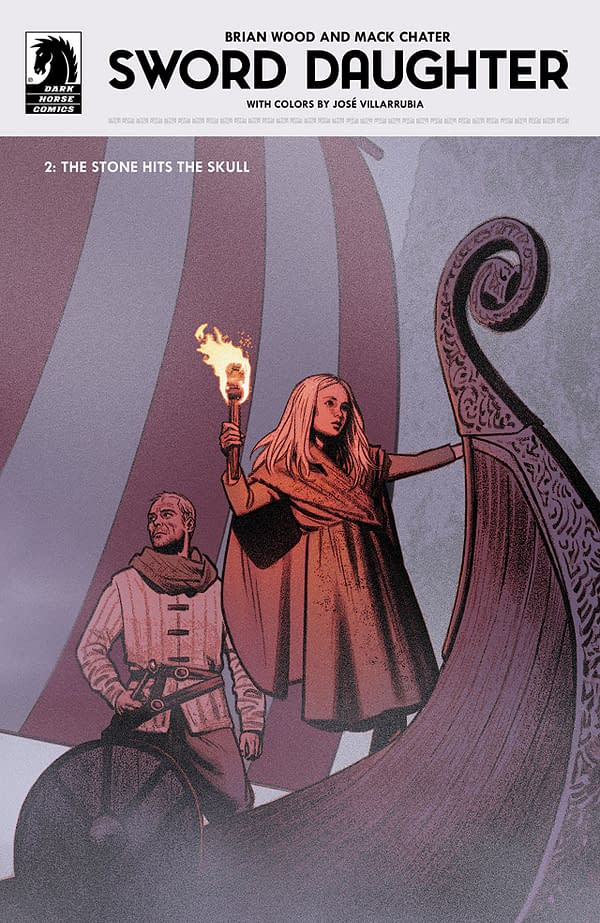 Sword Daughter #2 further develops the character of Dags as well as his relationship with his daughter, Elsbeth. This issue also begins the feeling of this being a journey, with the two going all the way to Ireland from Norway.
The economic use of words is another strong aspect in this issue as well. Sword Daughter knows when to let the art speak for itself, and it builds upon the cold and lonely atmosphere of said artwork.
The story is ostensibly a revenge narrative, but it knows to be ponderous and self-reflective in the face of its own violence. The Irish killer is fleshed out and even pitiable. Dags is in no hurry to kill him, even if he is a murderer. The resulting sequence is even more tense and uncomfortable for this self-awareness.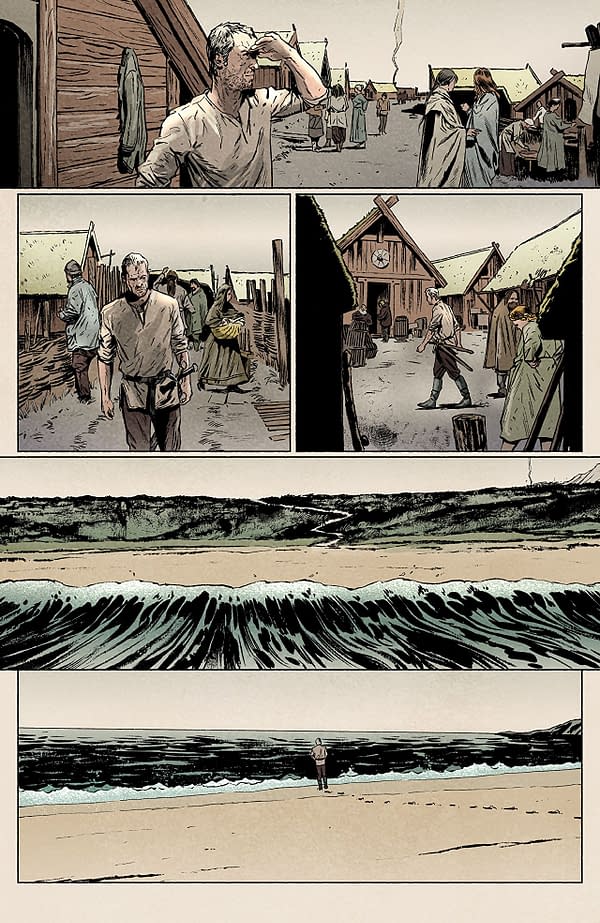 Mack Chater's artwork is once again gorgeous, giving desolate life to this world of wanderers and killers. The detailing is thorough but not so busy as to break the lonely atmosphere. The blood and gore are just enough to disquieting without becoming over-the-top. Jose Villarrubia's color art finely tunes the atmosphere with cold and faded colors to make the reader feel just as cold as the characters.
Sword Daughter #2 pushes the narrative forward with a stop in Ireland and a conversation with a killer. The tension between Dags and Elsbeth continues to build, as the daughter is not yet ready to forgive her father. The artwork is wonderful, giving the perfect aesthetic to this story. This one earns a strong recommendation. Give it a read.