At the beginning of the week, Marvel Comics hosted a big Stan Lee Memorial event at the New Amsterdam theatre in Manhattan. With plenty of comic book creators still in town for New York Comic Con, it became a big thing with the likes of Clark Gregg, Tom Hiddleston, Charlie Cox, Ming-Na Wen, Joe Quesada, Bob Layton, Todd McFarlane, C.B. Cebulski, Jo Duffy, Eve Ewing, Rob Liefeld, Chris Claremont, Bill Sienkiewicz, Anne Nocenti, Janice Chiang, Jody Houser, Paul Bettany, and many more attending.
Described by those lucky enough to attend as magical, and as Stan would have wanted attendees received a commemorative comic book for the event, Marvel Celebrates Stan Lee, which are currently selling online for over $500 – though there are severe repercussions for any Marvel employees caught selling one.
Well, Chris Rupps of Rupp's Comics in Freem0nt, Ohio attended, and he picked up a copy. And over on YouTube, has given us an overhead peek as he flicked through his copy. Go take a look…
Here are a few screencaps…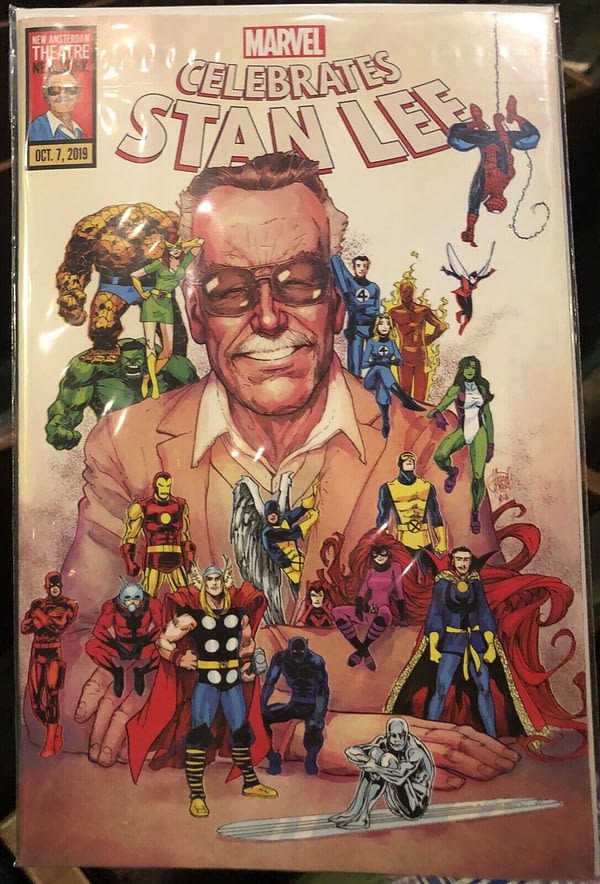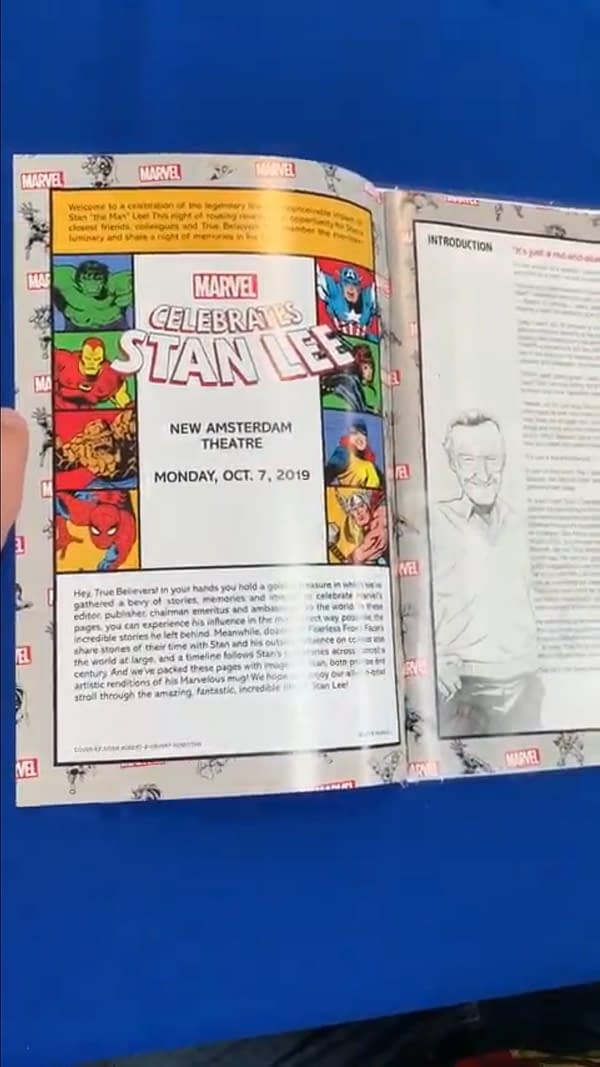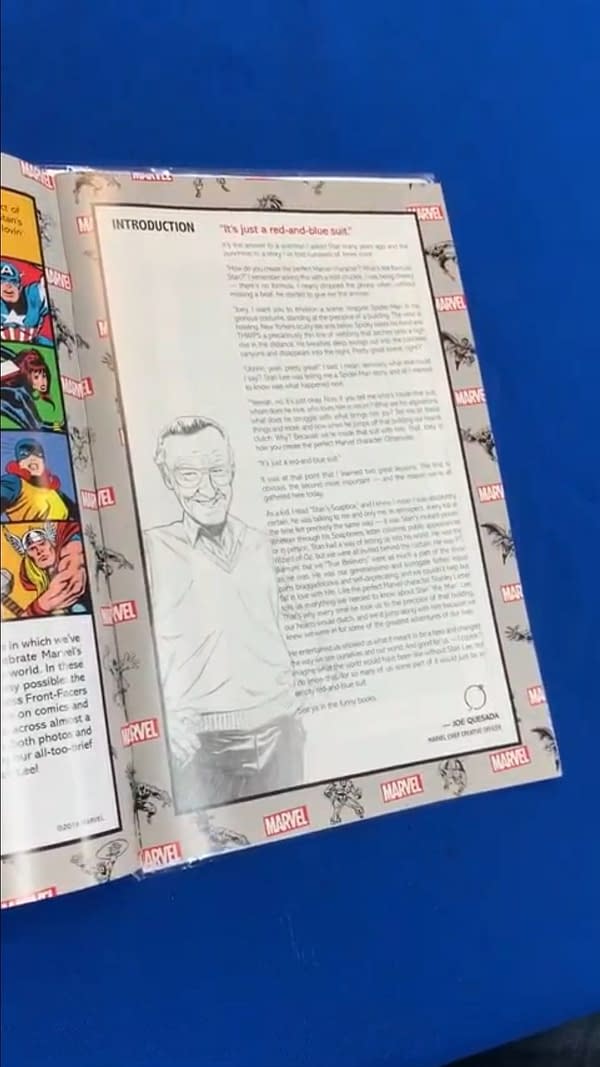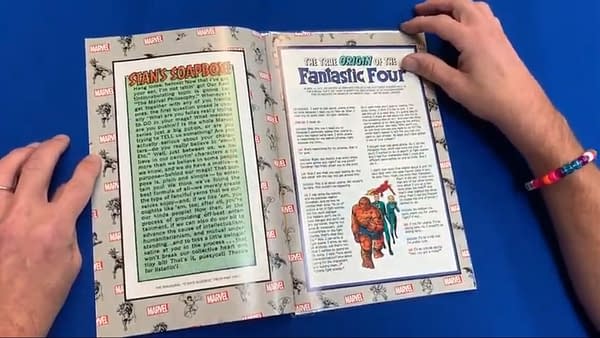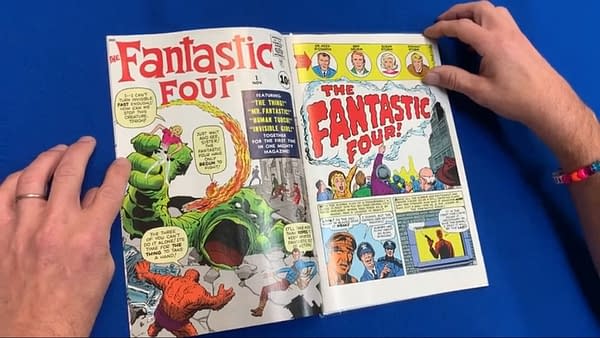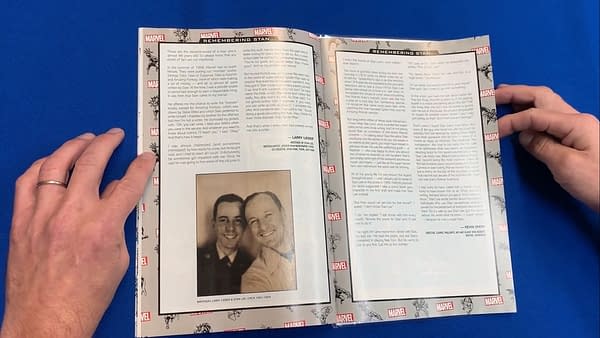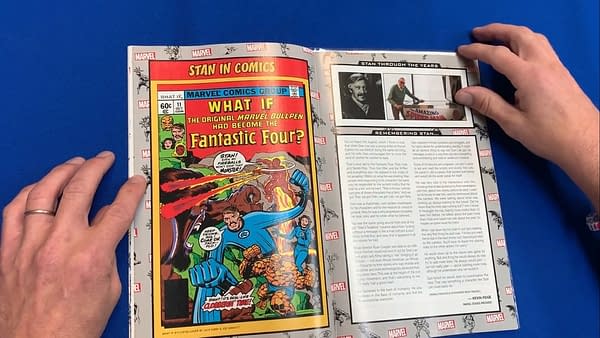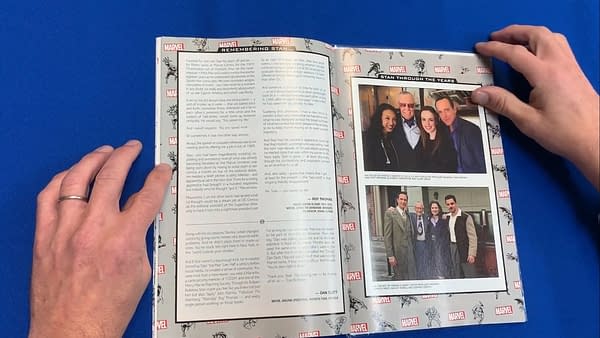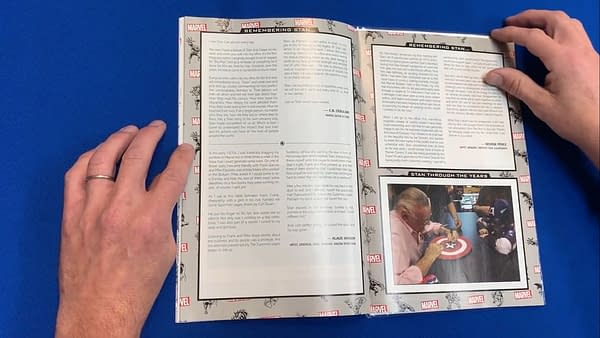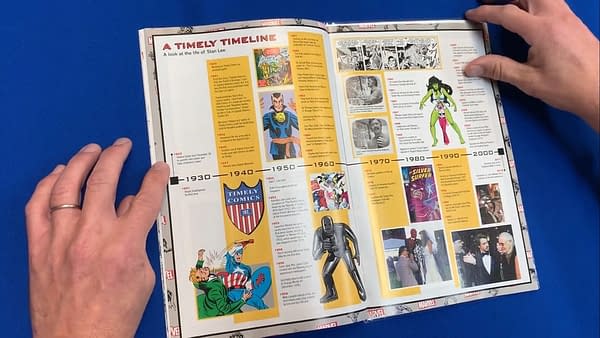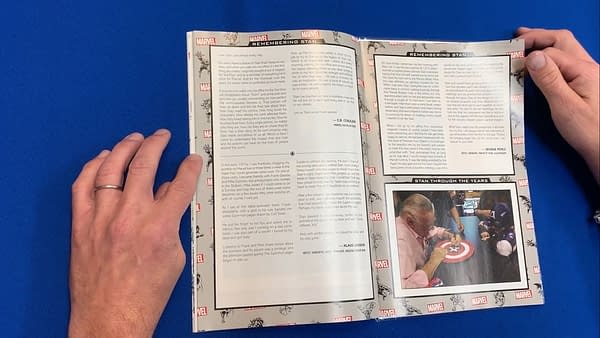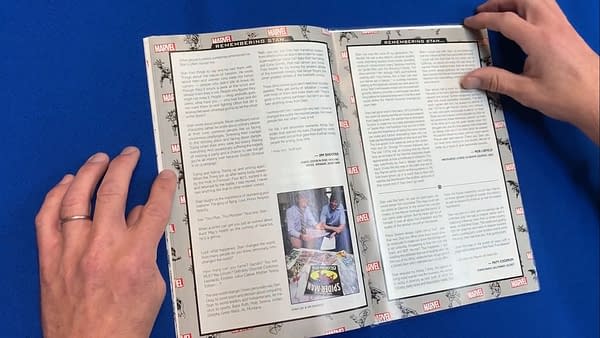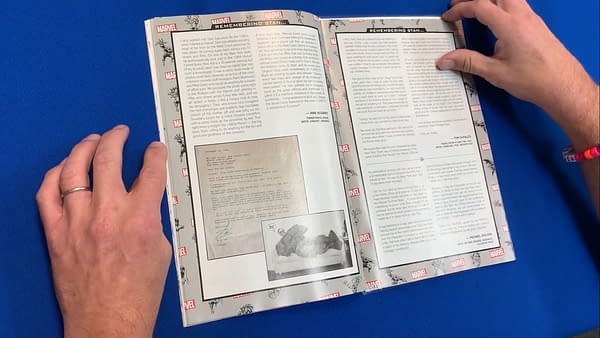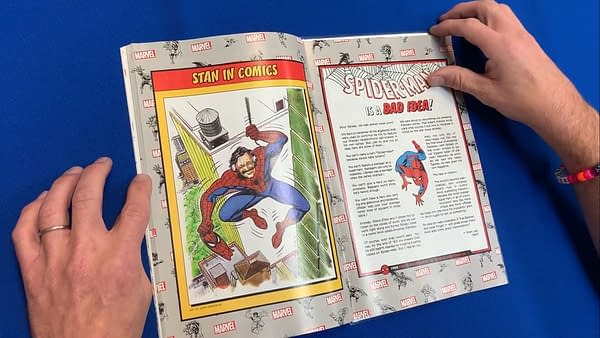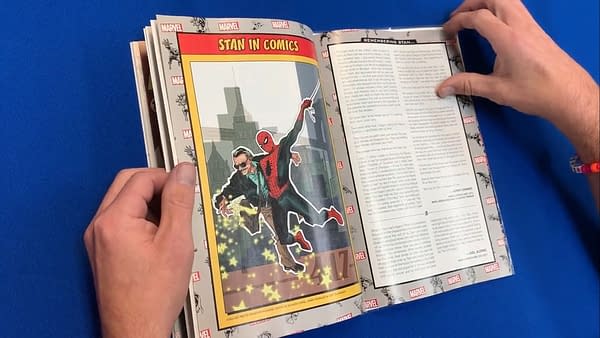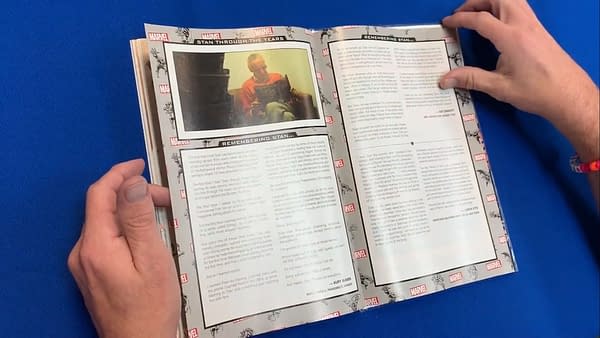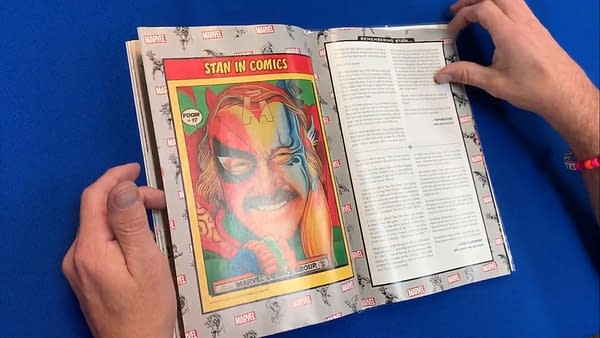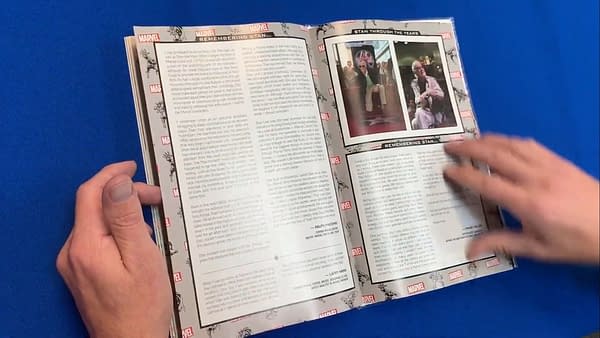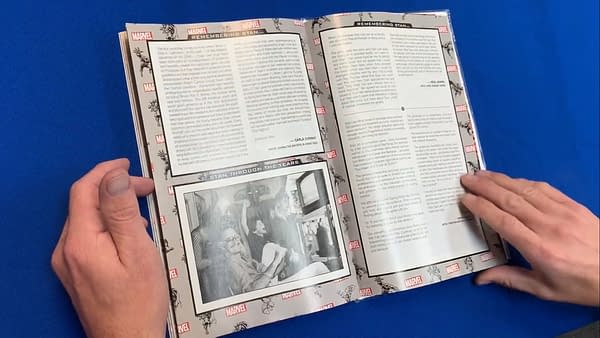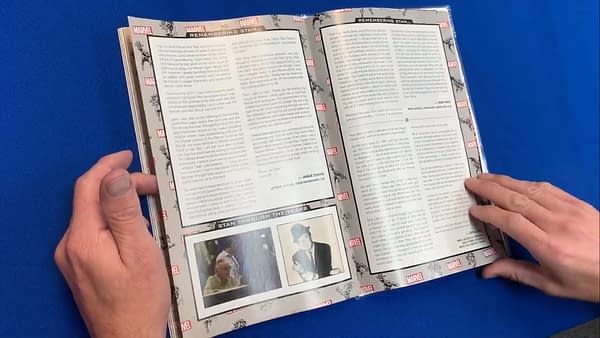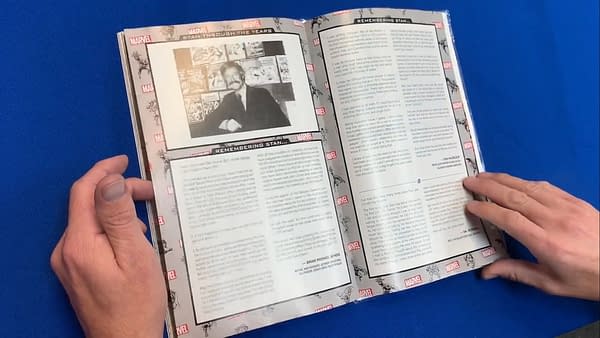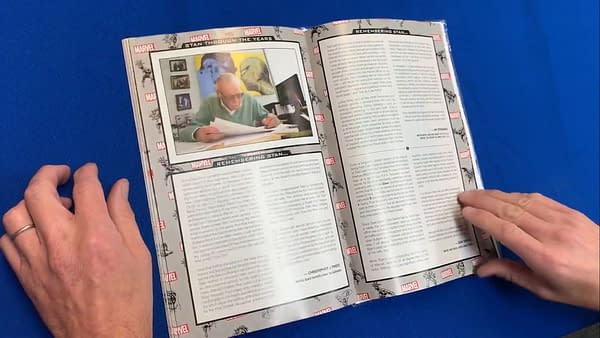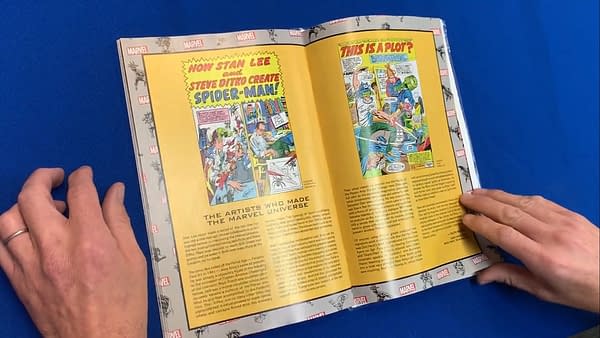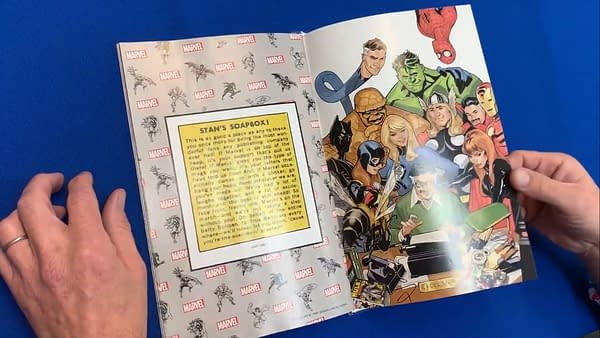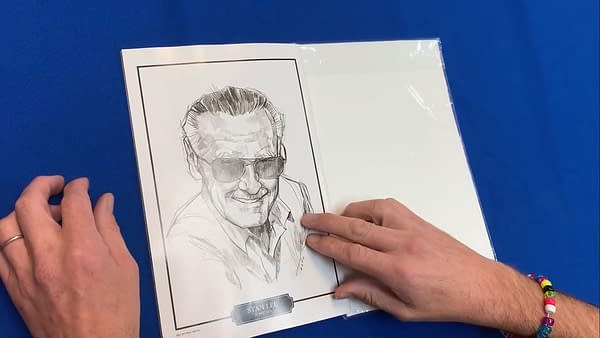 Enjoyed this article? Share it!