TexasToyz, a comic book shop and novelty toy and accessory store in the Corpus Christi region has announced it will close on January the 27th.
The store, situated in Moore Plaza, announced on Facebook,
19 years ago, we started this store, TexasToyz …& what a FUN ride it has been…and now..it's time to move on. Last day will be Jan 27th.
==Load up for the Holidays. This is last 2months in business in Corpus Christi
-10% off ALL TOYS, statues, pops. Clearance is not included. Way below cost already. 🍺
-$1 ALL COMIC BOOK back issues -millions of comics to choose from. Even those with $5 cover price or $20 online. ..only $1
Load up NOW
—$5 T-Shirts (srp $20) & $20 Hoodies—all below cost
—We are still getting all new toys and comics until mid Jan 2019.
—ALL Toys are being marked down..especially for Christmas. Load up now. Unbelievable deal
There have been hundreds of comments from customers bemoaning the loss of the store.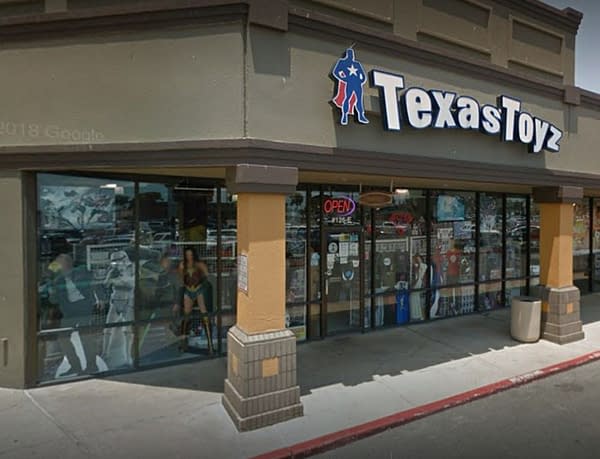 Bleeding Cool covers the closing – and opening – of comic book stores. We're more likely to discover the former rather than the latter, as the result of an active fanbase, so please let us know when a new store in your neighbourhood is opening as well as closing – at richjohnston@bleedingcool.com.
Enjoyed this article? Share it!