We just get later and later. Welcome to Thank FOC It's Friday Sunday, a weekly-ish mailing list, similar to The Daily LITG, but (mostly) every Friday and planned to coincide and cover the demands of Final Order Cut Off. The date when retailers have a last chance to amend their advance orders for comic books without penalty. The last chance for publishers to promote books while orders can still be added. And a time for credits to be amends, new covers to be revealed and a final push given. This is an attempt to sift through them all and find the most relevant items.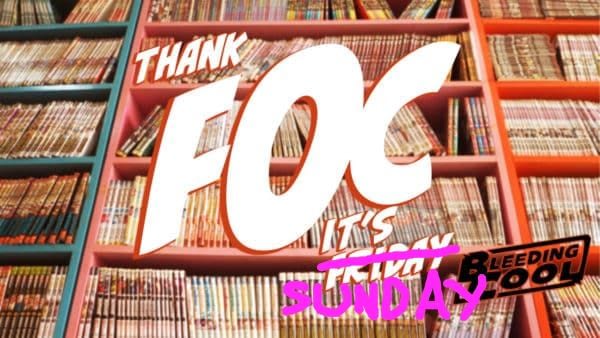 You can sign up here or with the form at the bottom. So what's FOC'ing happening this weekend?
Dark Horse and the CBLDF are publishing their Selling Comics – Guide To Retailing volume, with all the legal traps that might be waiting.
Hellboy And The BPRD is launching a new limited series, Saturn Returns #1.
Aquaman #51, Batman #77, Justice League #30, Nightwing #63 and Teen Titans #33 all feature cardstock covers as part of DC's Year Of The Villain: Dark Gifts.
Dan DiDio may hate it but DC is putting out a Batman #232 Facsimile Edition. And these move…
It's been a while coming. It's now considerably larger – even since the last time we reported it – but the Doom Patrol The Bronze Age Omnibus HC is coming.
Scooby Doo Where Are You is reaching its #100 issue… a rarity these days.
Canto #3 – this series has been seriously and repeatedly underordered – and retailers get a free variant with every ten copies ordered.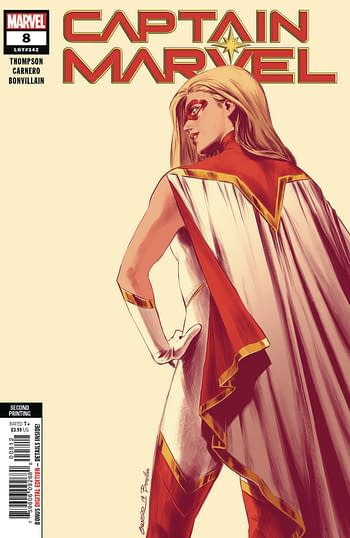 Captain Marvel #8 gets its second printing with Star on the cover, making the character's first cover appearance. And IDW has their own Marvel Action: Captain Marvel #1, with a 1:10 free variant cover.
Mountainhead #1 by John Lees and Ryan Lee – new series launching from IDW, with an outlaw family living off the grid, coming into conflict with suburban society at large.
Pretty Violent #1 – Derek Hunter and Jason Young's new Image Comics superhero series with a wannabe superhero, whose siblings are all bad guys. And returnable.
Absolute Carnage Vs Deadpool #1 gets launched from Marvel with 1:25 and 1:100 covers.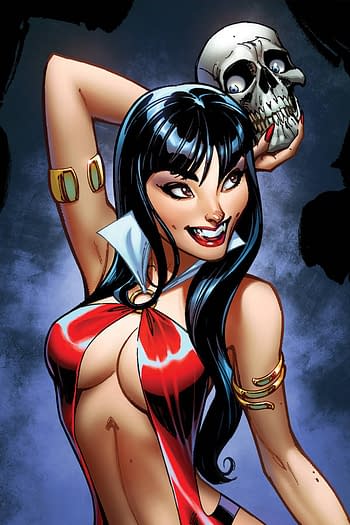 Spider-Gwen is getting a relaunched series with Ghost-Spider #1 – and an official title change.
Guardians Of The Galaxy #8 continuing the Death Of Rocket Raccoon, Marvel Comics Presents #8 continuing The Vigil, narrated by Wolverine's Daughter.
Powers Of X #3 – how did the House do?
How did Valkyrie: Jane Foster #1 do? Blade Runner 2019 #1? The History Of The Marvel Universe #1? Superman's Pal Jimmy Olsen #1? #2 is up for FOC.
Vampirella #2 as well with 1:10, 1:15, 1: 20 , 1:25 , 1:30, 1: 40 and, 1:50 covers. And the 1:15 and 1:25 covers by J Scott Campbell have been revealed for FOC.
Faithless #5 gets an Eduardo Russo FOC cover… reuniting him with Brian Azzarello.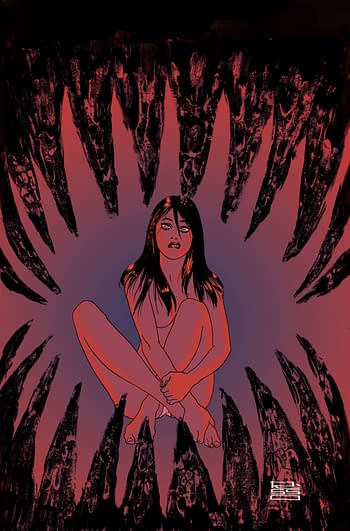 Bad Reception #1, a new series by Juan Doe for AfterShock – as a celebrity wedding becomes a red wedding, with a 'serial killer who brands his victims with a hashtag'. And returnable to stores who order five copies or more.
Van Helsing Vs Draculas Daughter #1 – Raven Gregory and Allan Otero's new series from Zenescope with Liesel Van Helsing .
All FOC'ing weekend long. What's on your FOC?
Sign up below and we'll see what Thank FOC It's Friday brings next week…
Enjoyed this article? Share it!