Posted in: Comics, Comics Publishers, Marvel Comics, Spider-Man | Tagged: marvel, spider-man, York
---
The Amazing Spider-Man To Destroy York, Pennsylvania? (Spoilers)
A year ago Marvel Comics sent out a big Spider-Man teaser labeled "What Did Peter Do" which seems to show Peter Parker surrounded by a crater...
---
Back in January last year, Marvel Comics sent out a big Spider-Man teaser drawn by John Romita, labelled "What Did Peter Do" which seems to show Peter Parker, Spider-Man, surrounded by a crater, after some kind of big explosion or impact, with a torn costume, and a spider-tracer, screaming at the sky. Like this.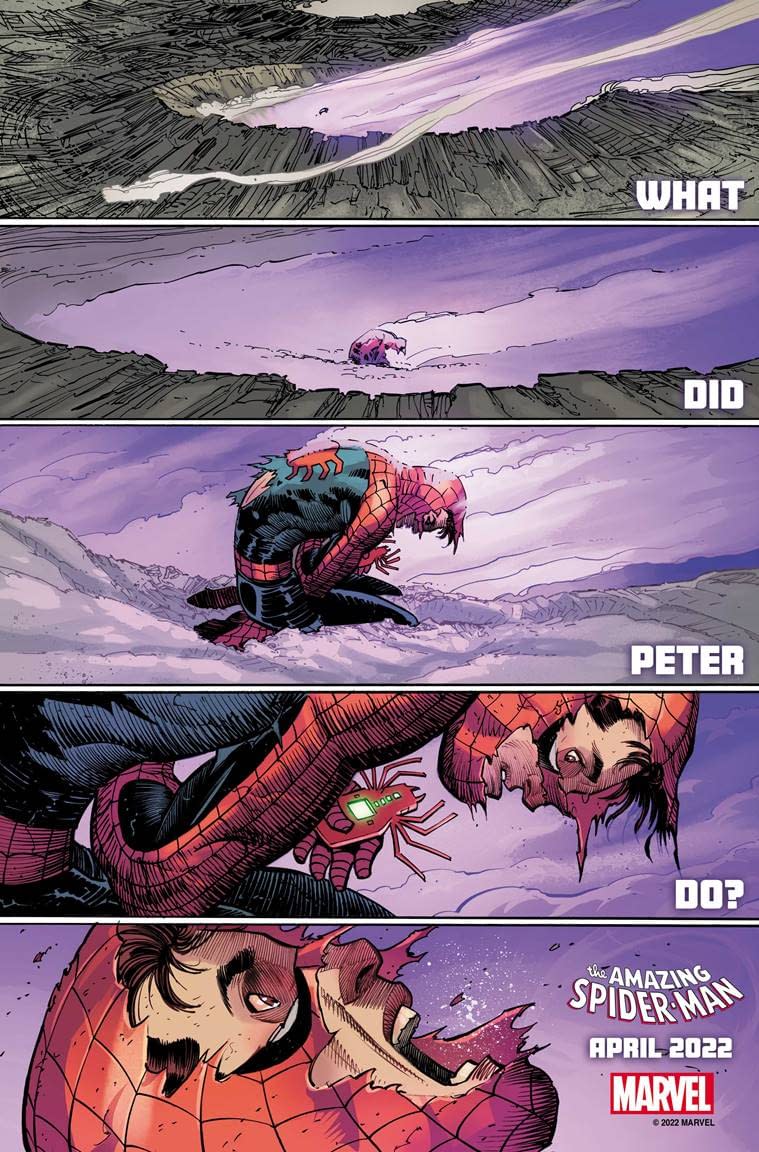 Amazing Spider-Man then jumped forward six months after… whatever this event was, and the series has spent a year in Marvel time and, in real time, dealing with whatever the fallout of this was. Amazing Spider-Man #22, published by Marvel Comics tomorrow, may reveal more.
The current Amazing Spider-Man series from Zeb Wells and John Romita Jr has been hiding something very, very bad that Peter Parker – and Spider-Man did that, six months ago, saw Mary Jane leave Peter Parker and live with another man, Paul, and two kids who call her their mother. He ostracised his friends, family and the Fantastic Four. We still don't know what it was he did that was so bad. Mary Jane Watson knows what he did. Aunt May knows what he did. The Human Torch knows what he did. And Wolverine kind of knows what he did. But we have been none the wiser. Previous to the current Amazing Spider-Man run, also written by Zeb Wells, Mary Jane Watson was planning to get back with Peter Parker and move in together. Then something… happened.
Involving a villain from 15 years ago, from a story also written by Zeb Wells, Dr Rabin, now known as The Emissary.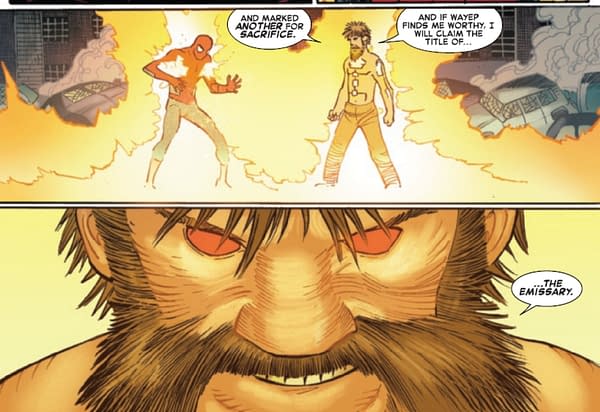 That somehow joined the fates of Peter Parker and Mary Jane Watson.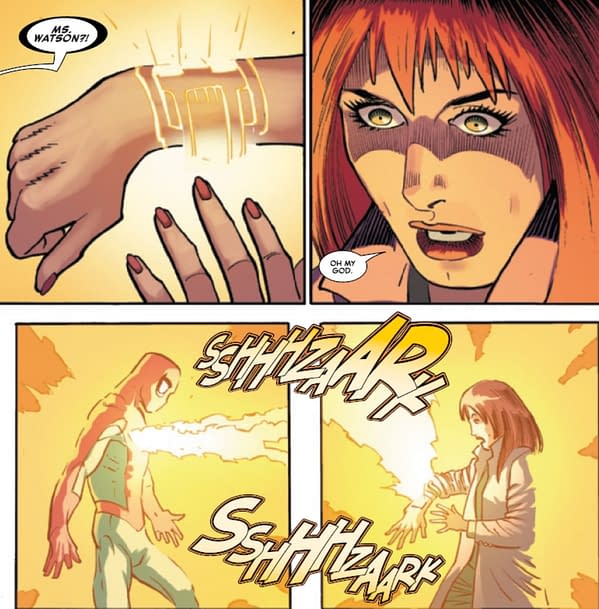 And somehow, all of this will lead to that crater. And the scoop that Bleeding Cool can provide is that the crater, as shown above, is set just outside the city of York in South Central Pennsylvania, population of just under 50,000. Known initially as Yorktown and named after the North English city of York, it was founded in 1741 by settlers from Philadelphia, by primarily German and Scots-Irish descendants and served as the temporary capital of the Continental Congress in 1777 during the American Revolutionary War at which time the Articles of Confederation were drafted, the first legal document to refer to the colonies as "the United States of America" so that York refers to itself as the First Capital of the United States.
So there's history there. And it appears that Spider-Man desecrated it somewhat…
---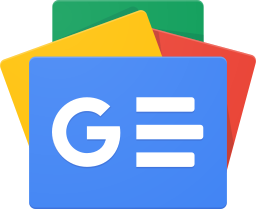 Stay up-to-date and support the site by following Bleeding Cool on Google News today!