Posted in: Comics, Comics Publishers, Marvel Comics, Spider-Man | Tagged: amazing spider-man, marvel, peter parker, spider-man
---
We Still Don't Know What Peter Did- Amazing Spider-Man #21 Spoilers
Amazing Spider-Man #21 doesn't jut go back to Zeb Wells' previous Spider-Man story to find out what Peter Parker did - but also back fifteen years.
---
The current Amazing Spider-Man series from Zeb Wells and John Romita Jr has been hiding something very, very bad that Peter Parker – and Spider-Man did that, six months ago, saw Mary Jane leave Peter Parker and live with another man, Paul, and two kids who call her their mother. He ostracised his friends, family and the Fantastic Four. We still don't know what it was he did that was so bad. Mary Jane Watson knows what he did. Aunt May knows what he did. The Human Torch knows what he did. And Wolverine kind of knows what he did. But we have been none the wiser. Previous to the current Amazing Spider-Man run, also written by Zeb Wells, Mary Jane Watson was planning to get back with Peter Parker and move in together.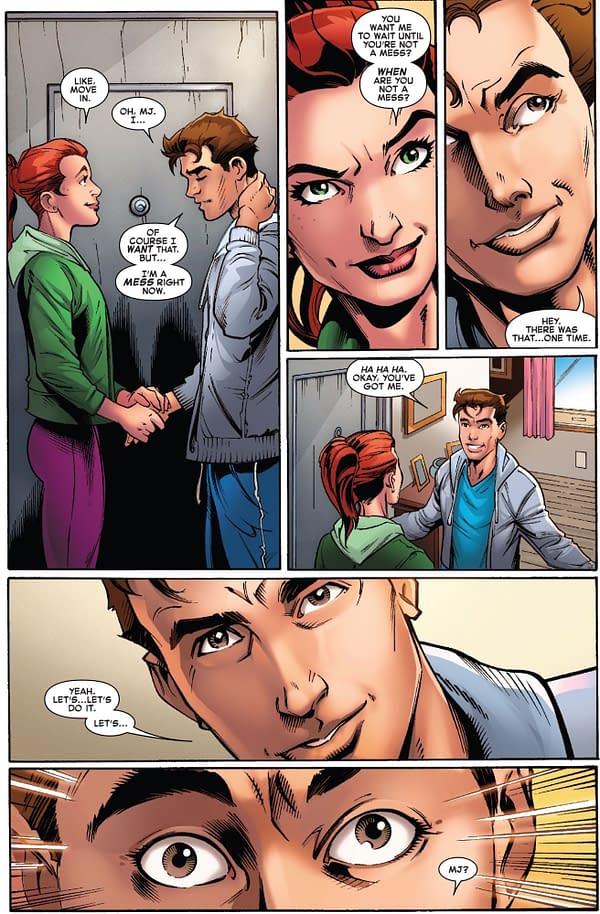 Then something got glowy. Very. It became very glowy all of a sudden.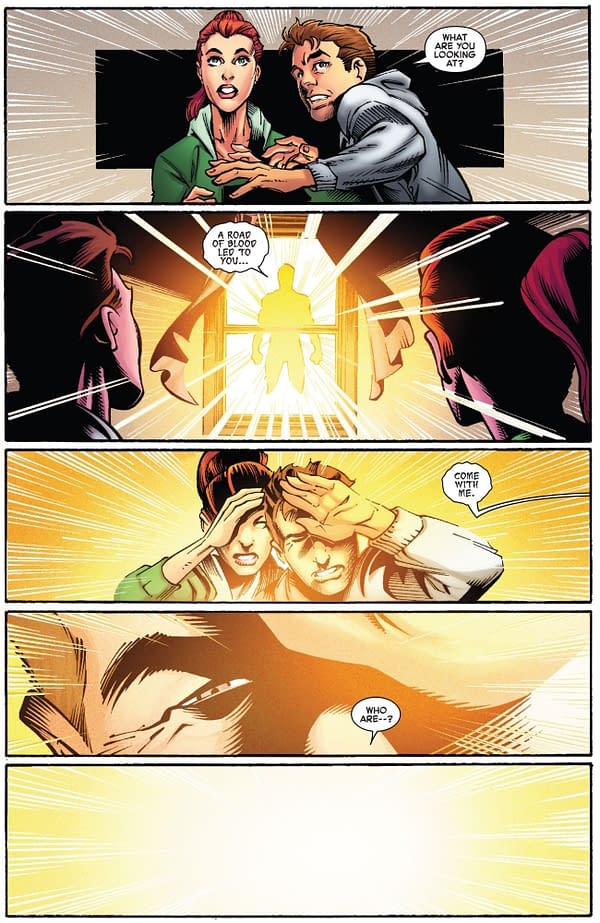 And that was that. Next, we knew it was six months later.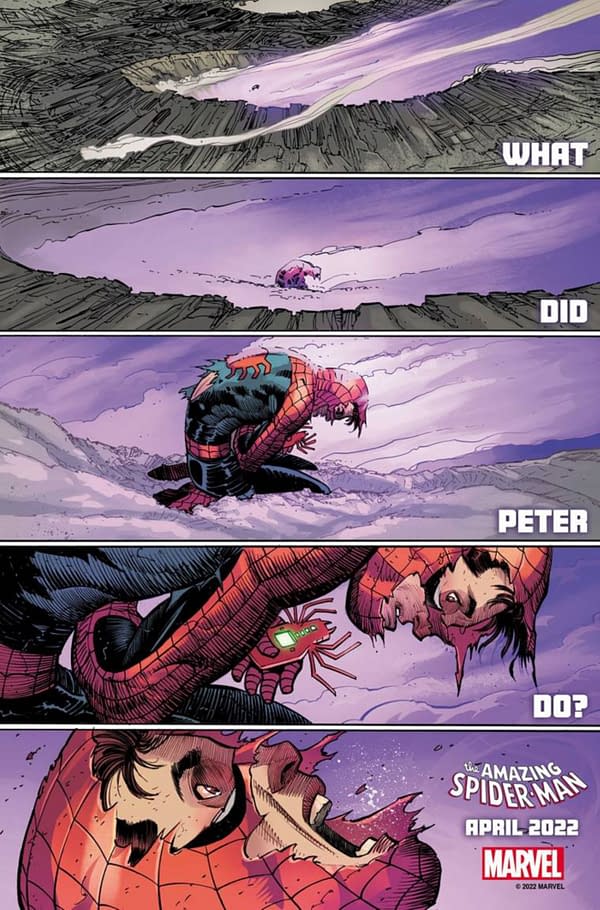 Today, something joins the two moments together in Amazing Spider-Man #21. As an imprisoned, bearded, symbolised figure creates acolytes in prison.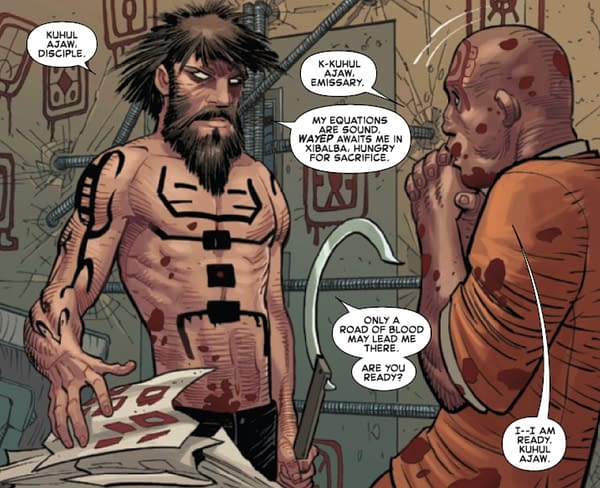 And a combination of mathematics and sigils jumps back to that moment.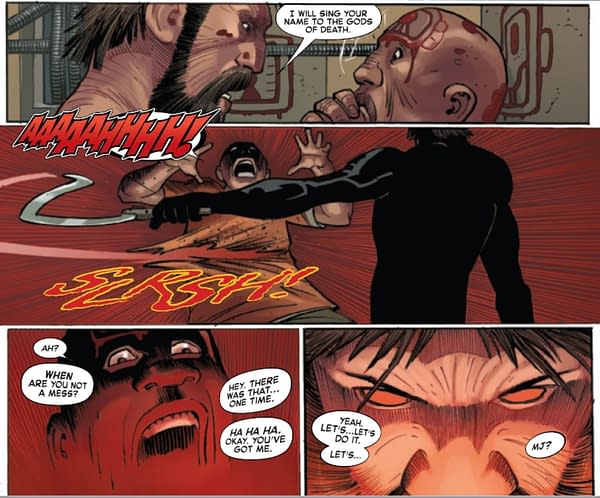 And whatever he is planning, it is an act of revenge.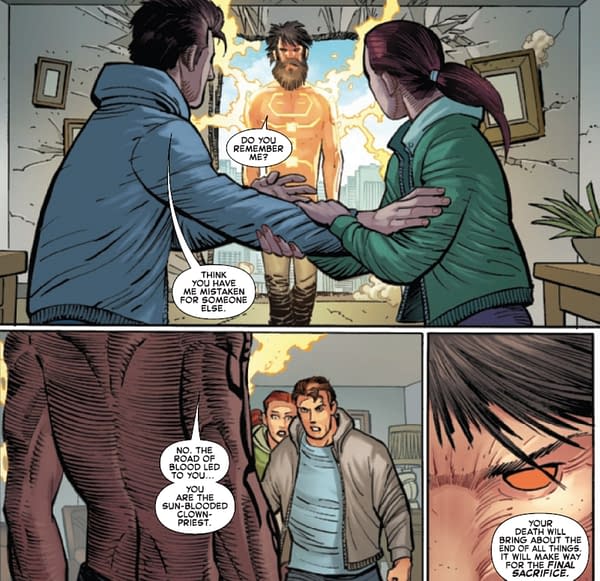 The death of Peter Parker is the final sacrifice, but other things have to happen first.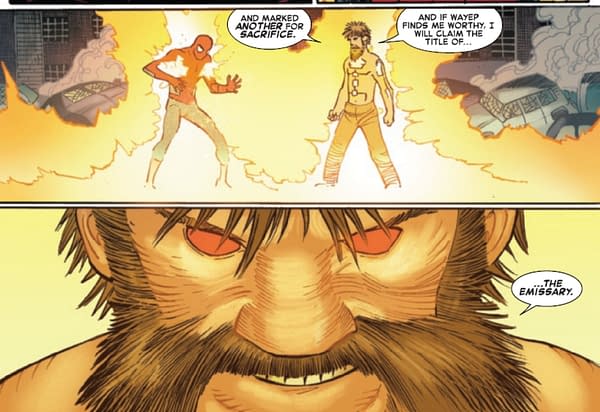 And it's time for another flashback courtesy of the Emissary.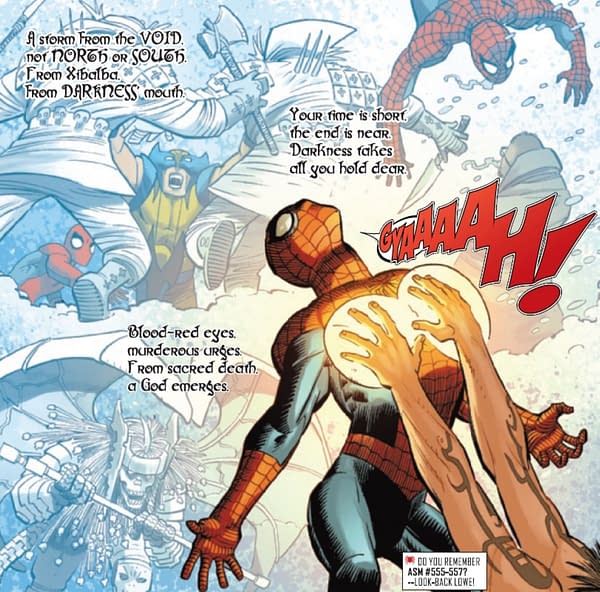 Another story from Zeb Wells, drawn by Chris Bachalo, from 2008. That's right; it's a fifteen-year flashback to Amazing Spider-Man #555-#557, one of the Brand New Day series when Amazing Spidee-Man went three times a month. A storyline of New York hit by an eternal winter by gods and monsters – and Wolverine.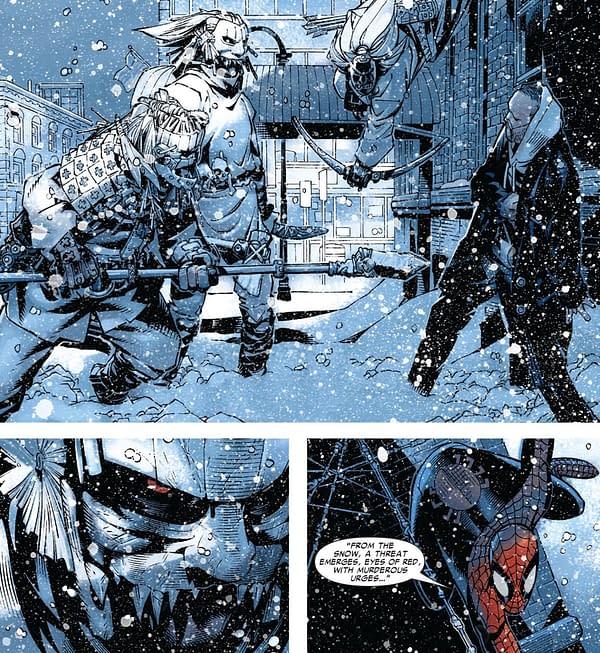 With prophecies and portends, monsters and magicians, wizards and warriors of the winter… and Doctor Rabin.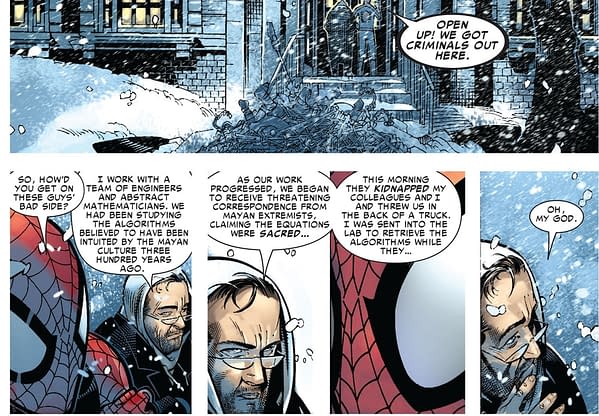 A Mayan researcher dealing with Mayan radicals, defended by Spider-Man, explained his research regarding prophecies, reality and dimensional viscosity.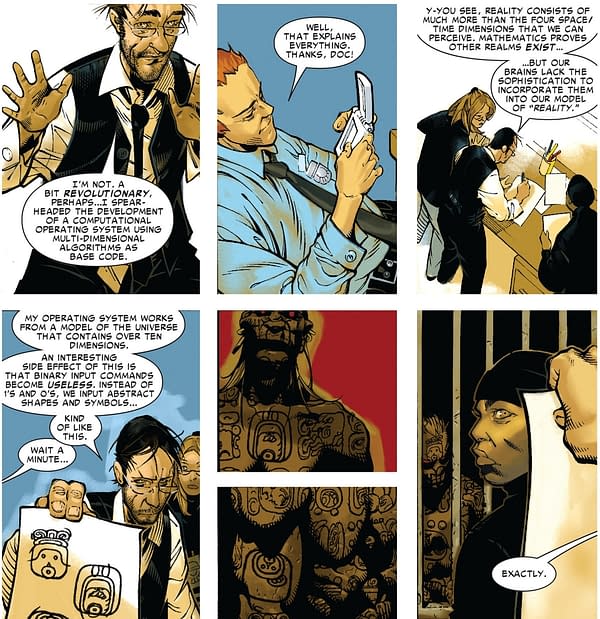 And maybe, just maybe, the whole New York winter might have been tied in with all this.

While Doctor Rabin is the actual radical, performing rituals and summoning for this particular time and place. As well as growing his personal shagginess.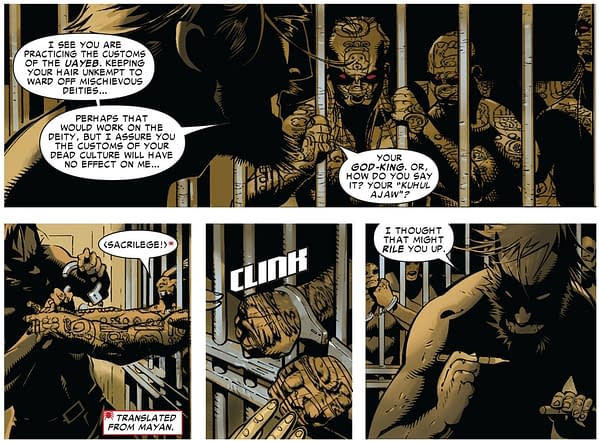 And getting rather down and dirty in many, many ways for the Kuhul Ajaw.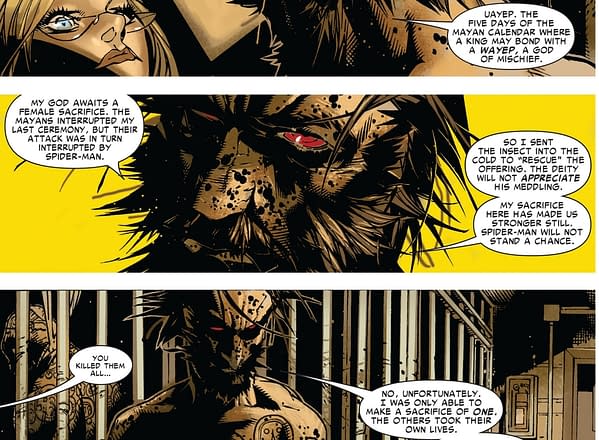 And it seems that Spider-Man was just one of the pawns in Doctor Rabin's journey to become the Kuhul Ajaw.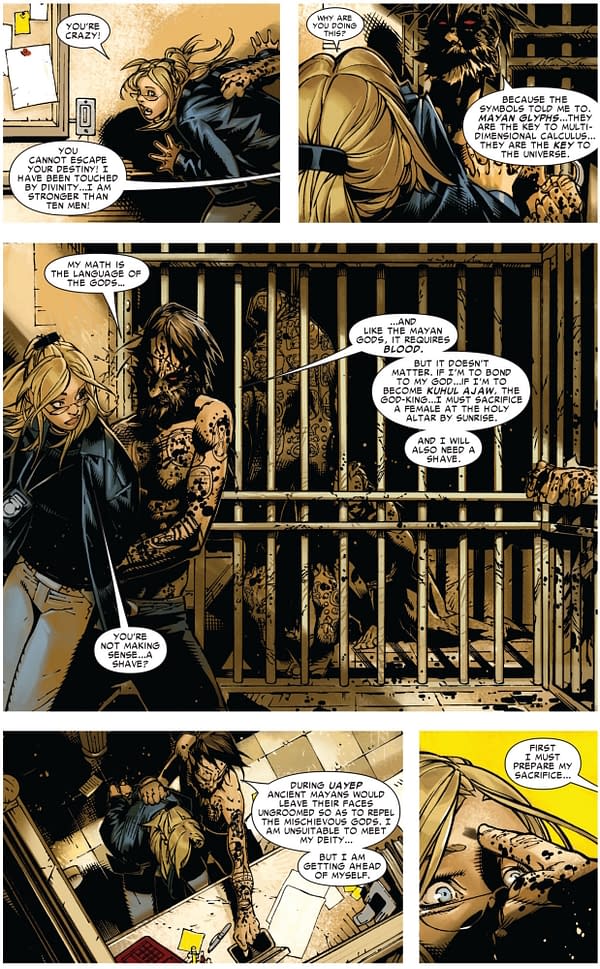 But as the ceremony approached and the monsters found their positions…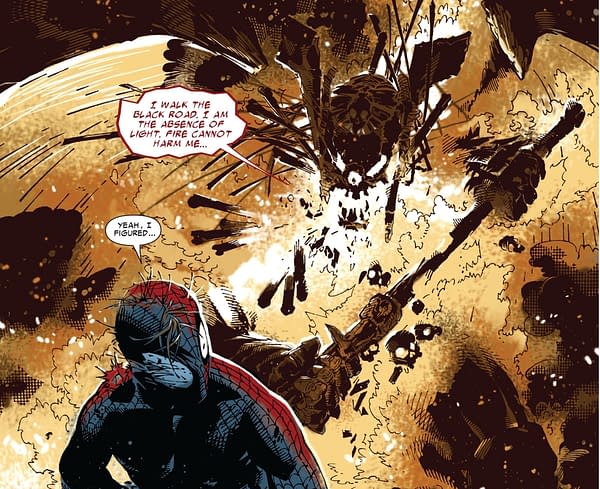 …not everything went to plan.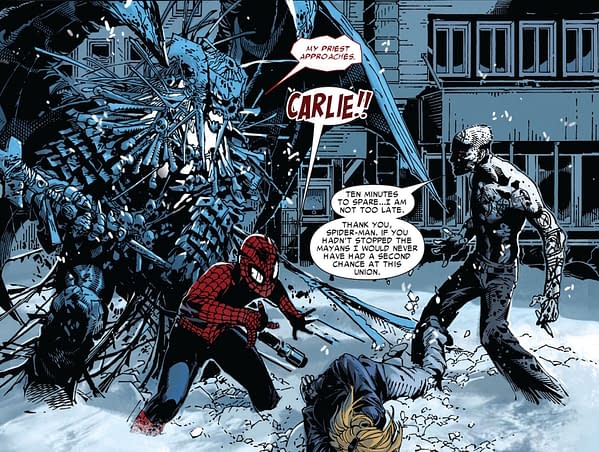 And Spider-Man interceded in the most mystical of rituals once more.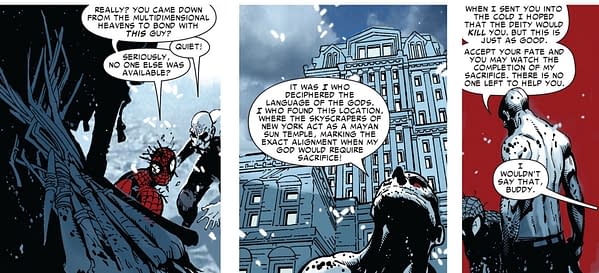 And that was that…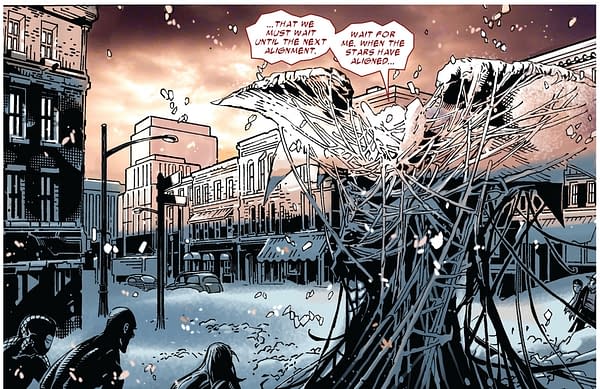 …until the stars aligned again.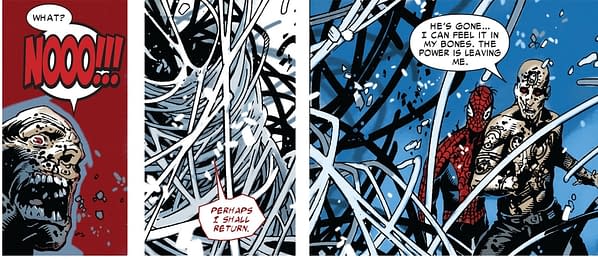 With just the suggestion of a return. And now, fifteen years later, it's a return to those figures and the fantasies that they bring with them.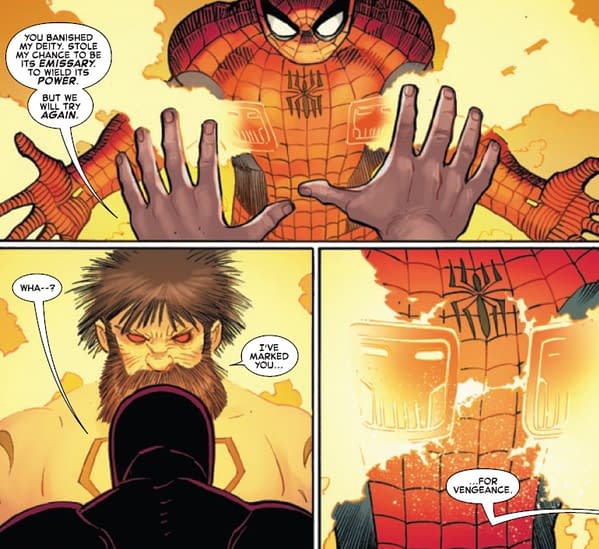 With Peter Parker was marked for vengeance by the reborn Doctor Rabin, by the symbols before, and he is not alone. There are two marks, one for Peter and one for Mary Jane Watson.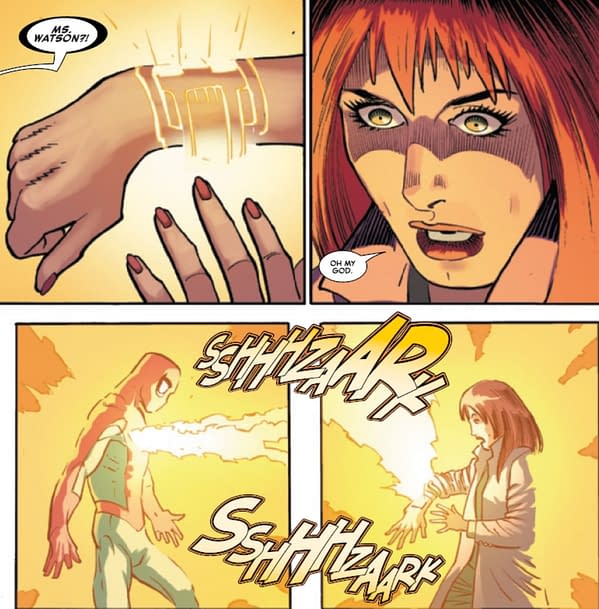 Is this what has separated them and changed their lives? Are they no longer allowed to be together for mystical reasons? Will something terrible happen if they touch again? Is this conversation in the cupboard all they have? And what is Paul anyway? What might happen if he knew what was going on? Who are those children anyway? More, much more, to come, as Mary Jane explains her world in Mary Jane & The Black Cat #4, still caught in Limbo's Dark Web.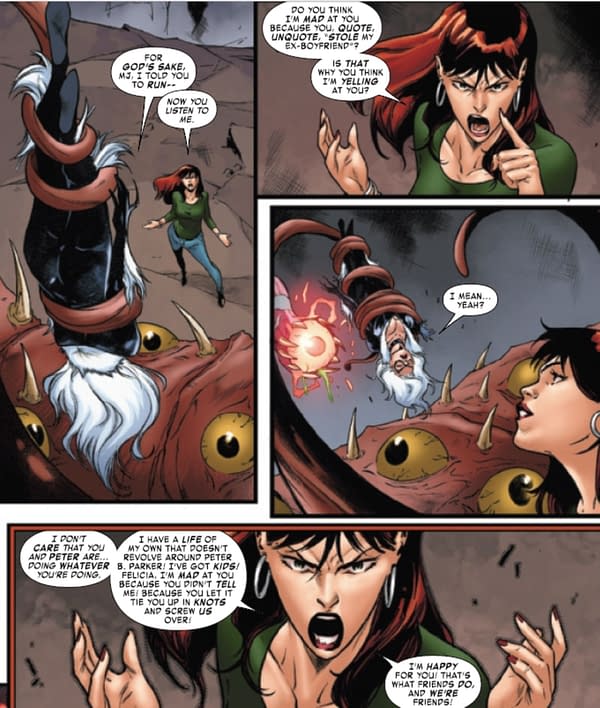 Is the Emissary how she got her Jackpot powers, maybe? Because Doctor Rabin, The Emissary, is back again… and next issue, we'll find out what Peter Parker and Mary Jane did to get rid of him last time.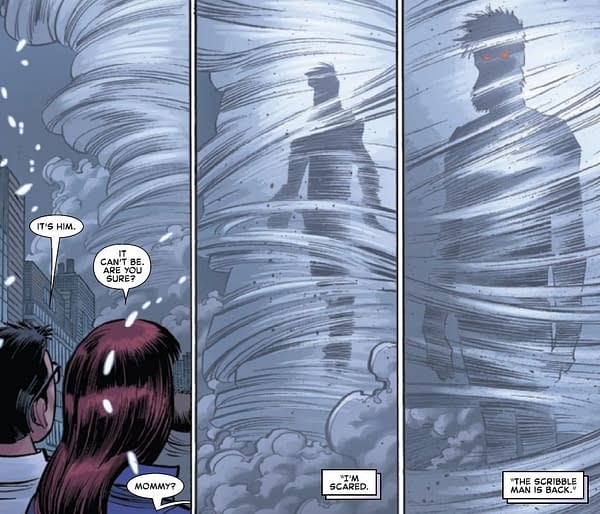 AMAZING SPIDER-MAN #21
MARVEL COMICS
JAN230806
(W) Zeb Wells (A/CA) John Romita Jr.
WHAT HAPPENED TO PETER AND MARY JANE?! It's time. This arc will answer your questions, including… WHAT DID PETER DO?! Who caused all of this?
Rated T In Shops: Mar 08, 2023
SRP: $3.99
MARY JANE AND BLACK CAT #4 (OF 5)
MARVEL COMICS
JAN230870
(W) Jed MacKay (A) Vincenzo Carratu (CA) Paolo Siqueira
As Mary Jane and Black Cat's adventures through Limbo continue, they learn even more about the mysterious dimension and domain of Madelyne Pryor. But the Goblin Queen isn't the only inhabitant of the deadly space between spaces – which is a lesson Mary Jane Watson and Felicia Hardy are about to learn the hard way.
Rated T In Shops: Mar 08, 2023 SRP: $3.99
---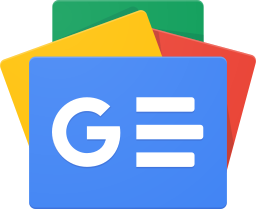 Stay up-to-date and support the site by following Bleeding Cool on Google News today!