Welcome to the Fourth Bleeding Cool Top 100 Power List for the next Bleeding Cool Magazine, being serialized right now on the Bleeding Cool website.
It's an attempt to list the most powerful people working in the English speaking comic book marketplace. It's judged by all manner of attributes, the ability to influence what comics exist and sell, but also the willingness to use that power and the ability to retain said power if one aspect is taken away – a job, a gig or a prominent role. Which is why you will see a number of people on a higher spot than their bosses.
The Power List rewards those who combine roles, those who are double and triple threats and also where power is concentrated in one person or perceived identity. But it also notes certain teams who work together, who've built up a joint identity, a gestalt more powerful than the sum of their parts. Some powerful organisations or groups, where power is diffused amongst many, drop down or drop out altogether.
It does not measure talent or likeability and also does not intend to represent diversity. All it does is note power, used for the betterment – or the detriment – of comics.
The list has been created in consultation with a number of senior figures in the comics industry. However, I'm aware the one thing that can be guaranteed is that everyone will think it's wrong and prefer their own take. Including all of those who were consulted.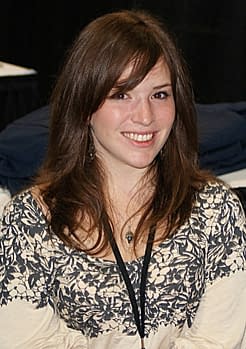 There will be a new post every day on Bleeding Cool. This is the fourth. We'll run the previous ones below as well, so, in reverse order…
61. Kate Beaton
The decision by Kate Beaton's friends to make her post her history-based humour comics online was a rather inspired one. Hark! A Vagrant has proved a popular webcomic, but it was in print that she really made an impact, each volume making a massive impact on the market and raising her profile significantly, and attracting true mainstream appreciation.
This including Time Magazine's top ten fiction books of the year.
In 2015, Drawn & Quarterly published a second volume and it looks like history is repeating herself.
Position next year depends upon: Keeping on keeping on.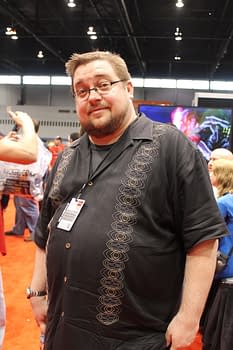 60. CB Cebulski STAY
Quitting his Talent Manager role for Senior VP Business Development at Marvel, he still retains an interest in recruitment as he travels the world, very much the international face of Marvel Comics. All about expanding the Marvel brand and finding international opportunities to do so, he brings it home with the Avengers/Attack On Titan crossover, the recent Korean Avengers comics and has outside of Marvel, been involved with Line's Webtoons as they expand their digital offering out of Korea.
And he remains well liked… by most.
Position next year depends upon: Me not poisoning him when I cook for him later this year.

59. Charles Soule UP
Rising rapidly in prominence in the comics industry, Soule balances his Marvel exclusives, his creator owned work for Oni, and running a successful entertainment law firm. He knows exactly what to ask for when it comes to contract renegotiation. Trusted with the publisher's new precious stones, the Inhumans, he's also moving and shaking much of Marvel's future comic books. He also seems to have more simultaneously published projects and a strict regime to get them finished. This hardest working man in comics seems remarkably relaxed in person and is competing with Mark Buckingham for the nicest man in comic books. Don't you just hate him?
Position next year depends upon: Getting Star Wars
#100-#98 – Dennis Barger, Janelle Asselin, Matthew Rosenberg
#97-#95 – Rich Johnston, Marc Silvestri, James Killen
#94-#92 – Jim Demonakos, Tim Buckley, Gahl Buslov
#91-#89 – Rob Liefeld, Peter Dolan, Catlin DiMotta
#91-#89 – Rob Liefeld, Peter Dolan, Catlin DiMotta
#88-#86 – Ken Levin, David Alpert, Kate Leth
#85-#83 – Jason Aaron, Stephen Christy, Jon Goldwater
#82-#80 – Stan Lee, Lorelei Bunjes, Marc Toberoff
#79-#77 – Jason Kingsley, Fiona Staples, Neal Adams
#76-#74 – Jim Sokolowski, Robbie Robbins, Corey Murphy
#73-#71 – Greg Capullo, Neil Gaiman, Art Baltazar & Franco
#70-#68 – Nemesis 43, Chris Powell, Mike Armstrong
#67-#65 – Hank Kanalz, Chuck Parker, John Rogers
#64-#62 – Alan Moore, Fred Pierce, John Wurzer
And catch up on previous years, here:
2014:
#100-#81
#80-#61
#60-#41
#40-#21
#20-#11
#10-#1
2013:
#100-#81
#80-#61
#60-#41
#40-#21
#20-#11
#10-#1
2012:
#100-#81
#80-#61
#60-#41
#40-#21
#20-#11
#10-#1
Bleeding Cool Magazine #19 is out now in all good comic book stores. Bleeding Cool Magazine #20 with the full Top 100 Power List will be out in January.
Enjoyed this article? Share it!