The Effect Of Not Charging For Signatures At Comic Cons (UPDATE)
Earlier today, we looked at Ben Templesmith's Tip Jar suggestion, encouraging fans to voluntary reward comic book creators at a comic book show for signing comics, or to donate to charity.
But this weekend at Baltimore Comic Con, the conversation got a little more robust.
It seemed to start with a difference between Neal Adams and retailer Dennis Barger. Neal Adams charges $30 for his autograph, and Dennis Barger decided to bite the bullet and get two classic Adams comics signed by the man. At some point, Neal engaged in discussion with another creator's partner and whether or not he should be charging $10 for his autograph, with Neal whipping up a hand drawn sign, telling her that she should put it on his table and thank him later.
And so began a debate that drew in all manner of creators. No one seemed to debate that creators should be free to charge for autographs if they so wished, even if most don't.
But what was up for debate was the effect on others by choosing to charge – or not to charge. And that the likes of A-listers like Scott Snyder signing for free, cheapens the act, makes other creators less able to charge, and that he will regret it. That Marv Wolfman should charge proper money rather than accepting $5 donations to Hero Initiative. That Jimmy Palmiotti and Amanda Conner should most definitely charge.
The show was abuzz with the debate, spreading from booth to booth. Fans, naturally, wanted every creator to sign for free, it's a "thank you" for buying the comic in the first place and it's a direct connection between creator and fan, rather than a financial transaction of the moment.
But it couldn't be denied that choosing not to charge made it harder for others to charge, and they may be creators who really needed that extra money. And signatures are worth money there's a reason Rob Liefeld charges $30 for a signed New Mutants #98, the first appearance of Deadpool, which can add $50 to its value – but signs other comics for free.
The idea of a comic creator's union has been raised frequently, usually around issues of publisher's pay, treatment and ownership agreements. But could charging for autographs at shows be a part of that?
Naturally, the conversation has continued online. When Dennis Barger expressed his take on proceedings, Neal Adams posted, saying,
Dennis indicated during our chat that Marv Wolfman charges $5.00 per signature. But he deserves to get $10 per signature… I believe comic book artists and writers should charge for their signature if they choose to but of course it is their choice. If actors who have less to bring to the table perhaps can charge $30 or more then artist and writers should have the same privilege.
As a comic creator, one of the tenets I stand by for each and every store visit, con appearance, and private transaction is this: if you have been kind enough to support my work and purchase a book I have worked on- regardless of whether or not you actually purchased it from me- the absolute LEAST I can do is sign that work, free of charge, upon request.

Fellow creators, take note: if a fan or retailer approaches you about signing something you worked on, take it as a compliment. Thank them for supporting your hard work. They have already either put the money for that book directly into your pocket, or they have purchased it from someone else (publisher, distributor, retailer, another fan) who has. The extra $5 or $10 you may make by charging for an autograph will never make up for the negative image you will create for yourself in doing so.

Remember, these are the people that drive our industry and allow us to be a part of something we love. Don't let your ego destroy what you've worked so hard to build. Make no mistake- the reach of our audience may span across the globe, but comics in general is still a small, tight-knit community in which word spreads fast and reputations are oftentimes solidified by a singular poor choice.

tl;dr: Don't forget where you came from, and respect the people who got you there.
So… what do you think?
UPDATE: Marv Wolfman writes to add:
As noted above, at Baltimore I did charge $5.00 a signature but ALL of the money went to the Hero Initiative. The various creators signing for them raised quite a bit and I'd say if fans asked me to sign 3 books for them, about 20% of them said don't bother giving them change from their $20.00 and donated the rest. When I'm not signing for the H.I. I do charge $5.00, but one signature is ALWAYS free. That way anyone who can't afford to pay can always get one. If they want multiple autographs then they pay. But one is still free.
While in the comments below, Neal Adams has added,
The right to charge for a signature or not is pretty much the same as the right to pay for a signature or not. Different people have different reasons to freely choose what they want to do. Personally I come to conventions to meet the fans and to have a good time, but I could not do either of these at my Booth unless I created income for my time and energy. Contrary to opinion I am not rich but I do get paid well and I am a professional artist/writer who gets paid for his time and participation. I know that people come to conventions and expect to pay for books and product signatures and 'photos with" for actors and show biz types and these people come for the exact same reasons that I come. They are also paid for the movies and tv shows that they participate in and because they are paid so well they could sign for free. They do not. This is a business for them just as it is for us. And if they did not make money they simply would not come. That is what those booths are for. To create income.

Yet some how artists and writers are expected to be grateful and to do the same things for Free that the actors do for money. I have spoken to some artists many are so grateful for the privilege of drawing comics that they will sign for free . Most never come to Conventions because they have to turn out pages , feed their families and pay the mortgage. We can all pretend that this is not about money but it is. We can also pretend that people get signatures and don't make money on them. But most do.For example signatures are done for "Heroes Initiative" who sells these books to dealers (Like Dennis) who stand around for the opportunity to purchase these books so they can buy them and quote "Turn them over for big profits". That is how Heroes Initiative makes money. Do people not know this?

Personally I would prefer more artists charge a reasonable fee and because of this are more able to come to conventions to meet their fans and not place the financial burden for their time on their families. I want people in our industry to make fair income for their time and energy. I have always believed

that the creators come first, the fans come second and the publishers come third. You may not agree but this of course is your right and I would fight for it
---
---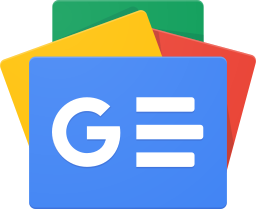 Stay up-to-date and support the site by following Bleeding Cool on Google News today!