'The End' is Near – Marvel One-Shots Coming in January for Captain Marvel, Deadpool, Venom, Doctor Strange, Miles Morales
Marvel Comics has announced The End coming in January at the Diamond Retailer Breakfast at New York Comic-Con this morning. Reviving the concept of previous stories with the same branding that tell the final tales of Marvel heroes, the House of Ideas will publish six one-shots in January. Our embedded ace reporters snapped photos of five of them. Looks like Captain Marvel, Deadpool, Venom, Doctor Strange, and Miles Morales will meet their doom (in out-of-continuity possible future stories) in January, plus one more unrevealed.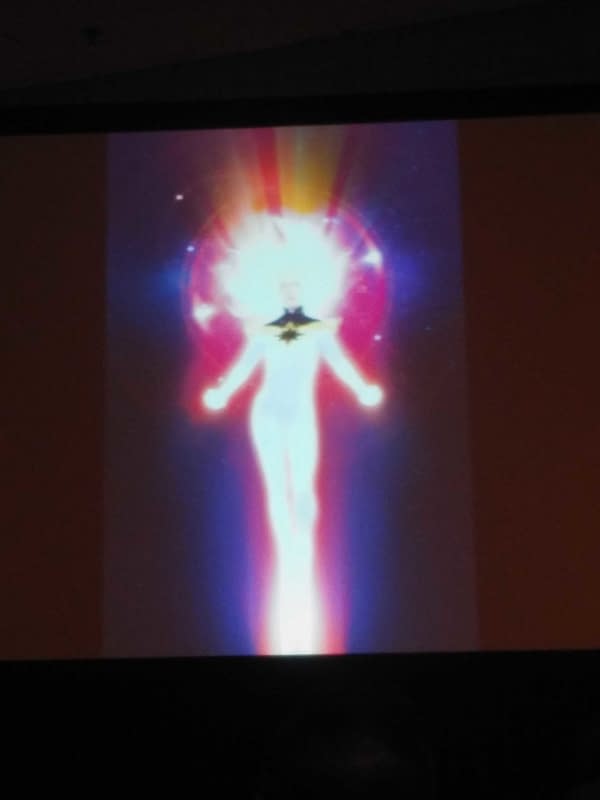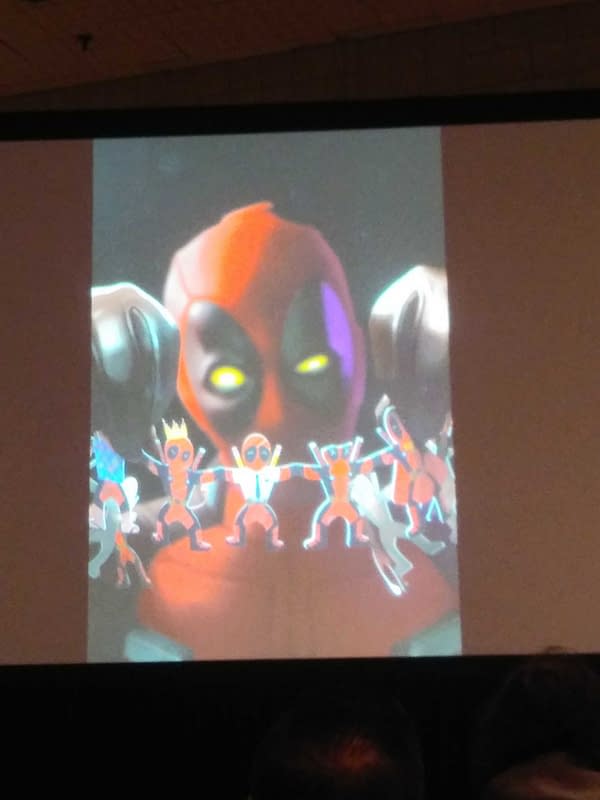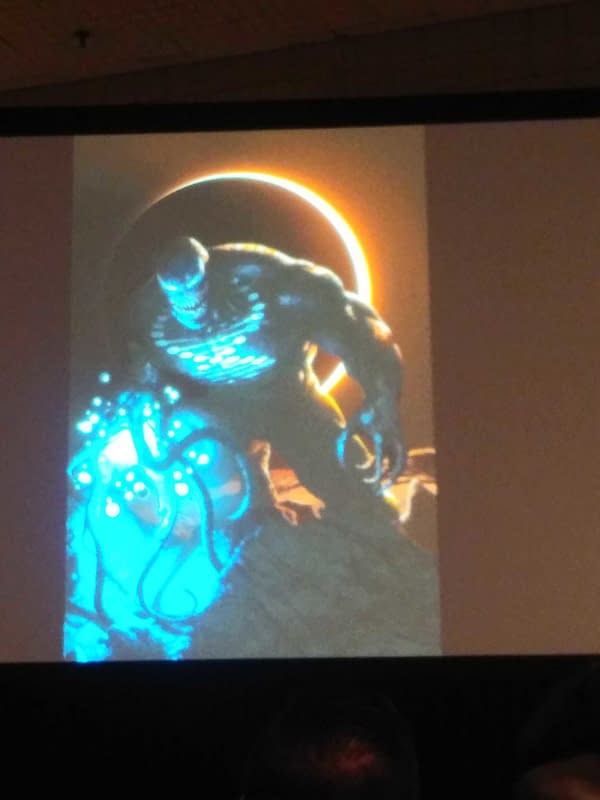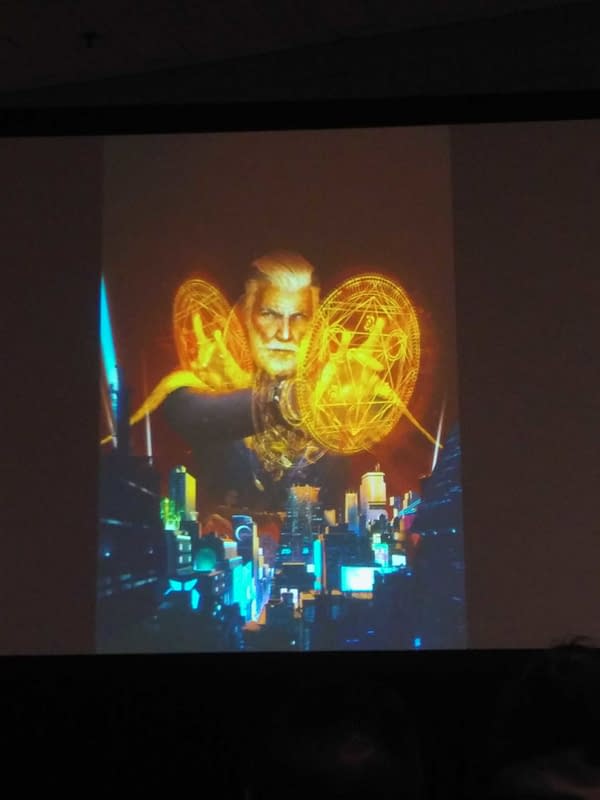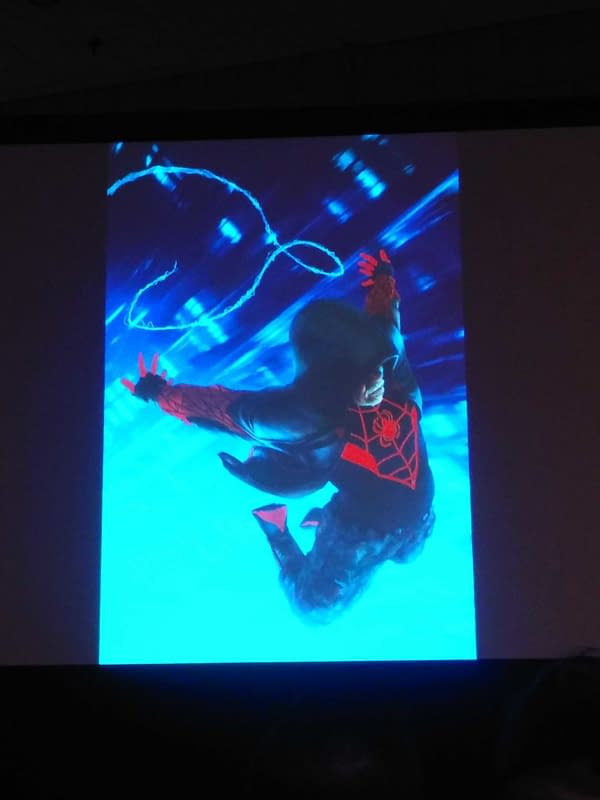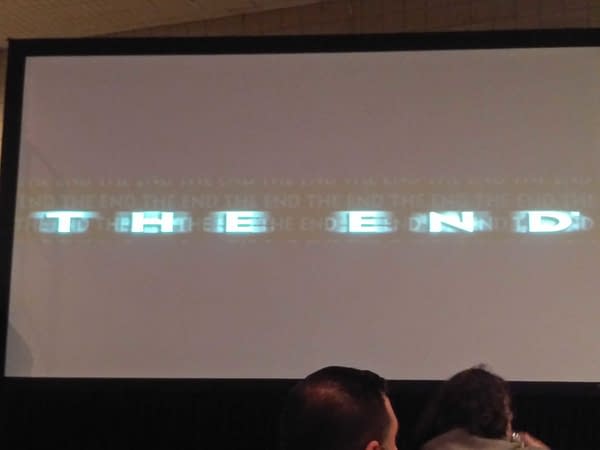 Marvel will also be reprinting previous The End tales as trade paperbacks…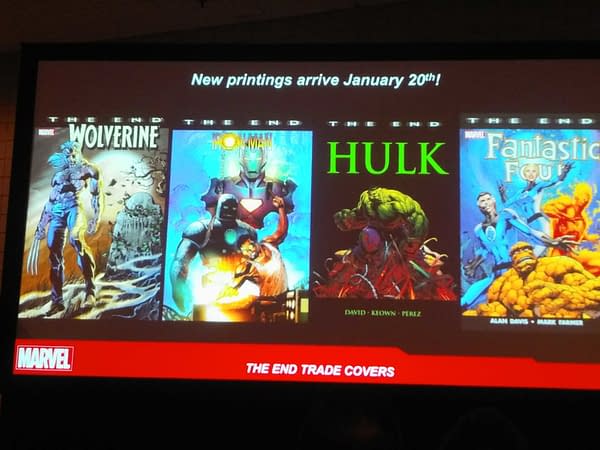 Though no X-Men: The End by Chris Claremont and Sean Chen, of course.
Keep an eye on the NYCCBreakfast tag for more breaking news from the Diamond Retailer Breakfast, where Bleeding Cool Ace Reporters Sofia Annunziata and Richard Epstein are on the scene, and as always, make yours Bleeding Cool.
---
Update: Bleeding Cool are naughty boys and girls and must send reporters to cover the news, but compliant media partner websites get solicits and can stay in bed:
CAPTAIN MARVEL: THE END #1
Writer: KELLY THOMPSON
Artist: GEORGES JEANTY
THE FINAL CAPTAIN MARVEL STORY!
Fifty years ago, Carol Danvers went into the deepest reaches of the cosmos to spread peace and justice and she hasn't seen a familiar face since! Whatever happened to the planet she once called home? Written by CAPTAIN MARVEL author KELLY THOMPSON!

DOCTOR STRANGE: THE END #1
Writer: LEAH WILLIAMS
Artist: FILIPE ANDRADE
THE FINAL DOCTOR STRANGE STORY!
The Sorcerer Supreme makes his final journey through a cyberpunk sprawl that forgot about magic! Reteaming the critically-acclaimed creative team of LEAH WILLIAMS (GWENPOOL STRIKES BACK) and FILIPE ANDRADE (ABSOLUTE CARNAGE: IMMORTAL HULK)!

MILES MORALES: THE END #1
Writer: SALADIN AHMED
Artist: DAMION SCOTT
THE FINAL MILES MORALES STORY!
Humanity makes its last stand in the only place strong enough to survive: BROOKLYN. Former Spider-Man, Miles Morales, leads the last bastion of civilization into the future! Penned by MILES MORALES: SPIDER-MAN author SALADIN AHMED!

CAPTAIN AMERICA: THE END #1
Writer: ERIK LARSEN
Artist: ERIK LARSEN
THE FINAL CAPTAIN AMERICA STORY!
Steve Rogers fights for survival in a post-apocalyptic wasteland populated by hordes of Red Skulls! Legendary writer/artist Erik Larsen (SPIDER-MAN, WOLVERINE, NOVA) returns to Marvel for an oversized last tale of Simon & Kirby's American Hero!

DEADPOOL: THE END #1
Writer: JOE KELLY
Artist: MIKE HAWTHORNE
THE FINAL DEADPOOL STORY!
Wade Wilson may seem like he is unkillable, but there is more than one way to put an end to him… but don't take my word for it! Quintessential Deadpool scribe Joe Kelly and record-setting Deadpool artist Mike Hawthorne team-up to prove it to you! Deadpool is done for!

VENOM: THE END #1
Writer: ADAM WARREN
Artist: CHAMBA
THE FINAL VENOM STORY!
The alien symbiote who bonded with Eddie Brock has been through a lot… but not nearly as much as he has coming. In a tail that literally spans over a trillion years, Venom travels the length of space and time as the last defender of life in the universe!
---
---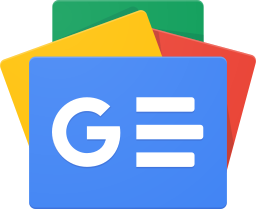 Stay up-to-date and support the site by following Bleeding Cool on Google News today!