The End of the Line for $2.99 on New Age of DC Heroes? Plus: The Unexpected Ends With #8
Once upon a time, DC Comics planned to hold the line at $2.99 on their New Age of Heroes comics, but those days appear to be coming to a close with DC's January solicitations. Both Damage and Silencer have upped their price to $3.99, with only The Curse of Brimstone, Sideways, and The Terrifics sticking with the $2.99 price. And some of these $2.99 issues were originally meant to come out in December.
Well, technically, The Unexpected is also priced at $2.99 in January… but it's also the book's final issue.
If the New Age of DC Heroes goes to $3.99, or goes away, that leaves just the kids books – Looney Tunes, Teen Titans Go, and Scooby-Doo Team-Up, to hold that line alone.
Check out the New Age of DC Heroes solicits below.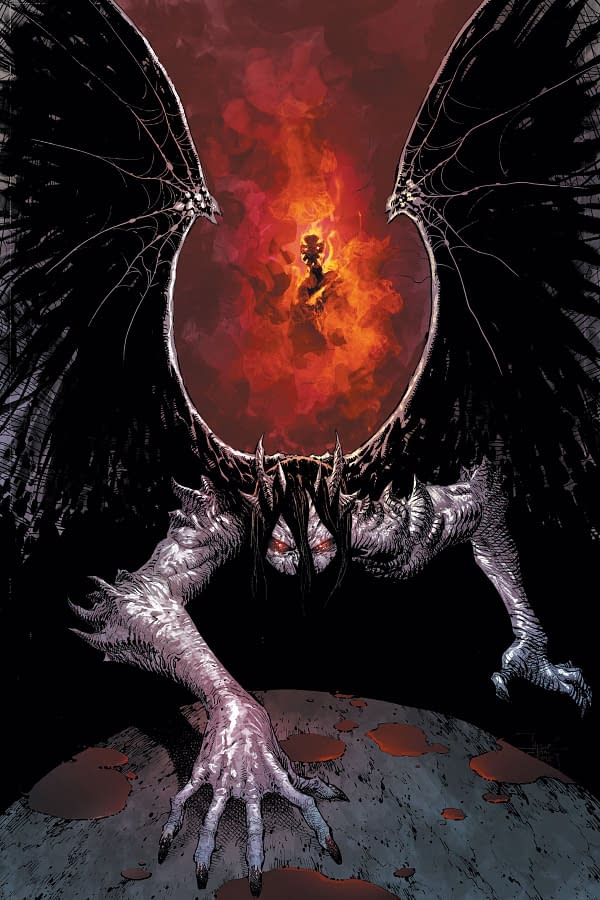 THE CURSE OF BRIMSTONE #10
art by EDUARDO PANSICA
written by JUSTIN JORDAN
cover by PHILIP TAN
With Joe completely taken over by Brimstone, will Annie be the next person to land in his line of fire? Reeling from her brother Joe's loss, Annie finds herself in a dark place, which only gets darker when her serial killer suitor, Wandering Jack, crosses her path once more. Trapped in Jack's mind games, Annie comes close to going over a fateful edge against another supernatural foe. But just when all seems lost, help arrives from an unlikely—and unholy—source.
ON SALE 01.09.19
$2.99 US | 32 PAGES
FC | RATED T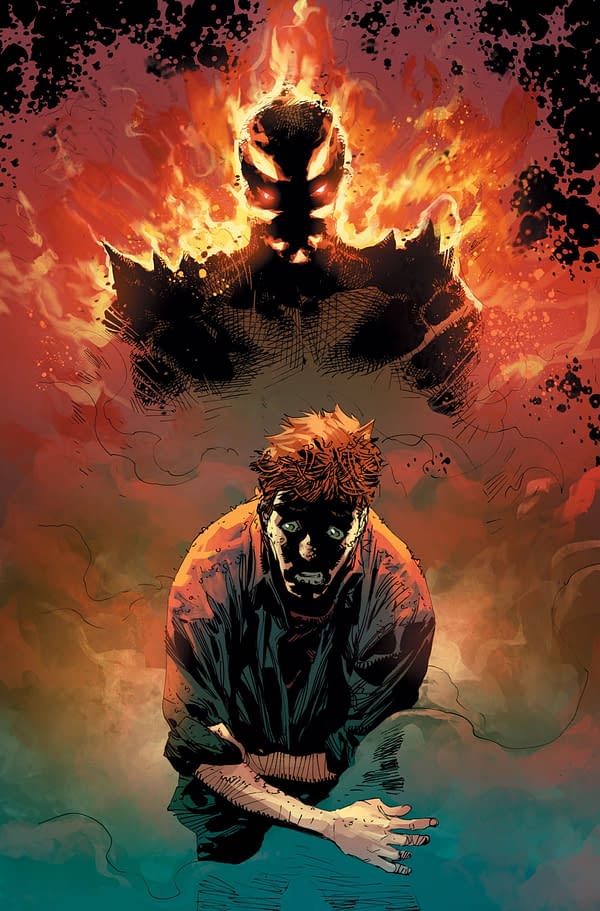 THE CURSE OF BRIMSTONE ANNUAL #1
art by MIKE PERKINS
backup art by DENYS COWAN and DON HUDSON
written by JUSTIN JORDAN
cover by PHILIP TAN
In this thrilling new annual, Brimstone and Annie are called to help prevent a cult from bringing their god to life via a sacrificial ritual…by none other than John Constantine! Then, explore the origins of Wandering Jack. Plus, witness some of the supernatural deals the Salesman has made throughout the ages. (When you bargain with the devil, prepare to be burned, people!)
ON SALE 01.23.19
$4.99 US | 48 PAGES
FC | RATED T
Includes a code for a free digital download of this issue.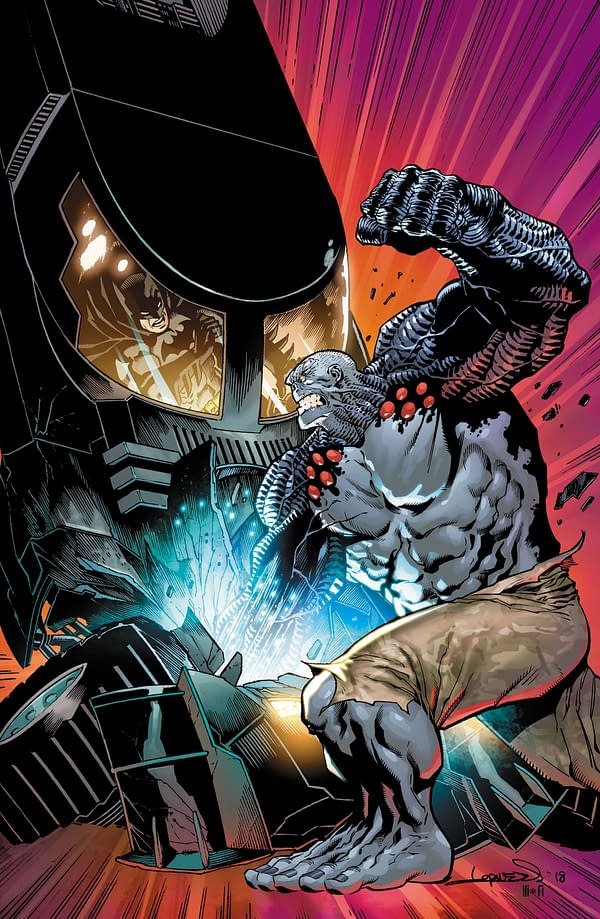 DAMAGE #13
art and cover by AARON LOPRESTI
written by ROBERT VENDITTI
Damage gets a new home: the Hall of Justice! The Justice League takes in former super-soldier Ethan Avery after their clash from last ish, and looks to train him to better use his powers. The lovefest ends quickly, though, when the League's tactics cause Ethan to have flashbacks to the military experiments that transformed him into Damage. Batman may be the World's Greatest Detective, but it might take more than a big brain to stop a power-house like Damage from setting his own path. And oh, what a path he chooses! Enter Damage: monster hunter!
ON SALE 01.23.19
$3.99 US | 32 PAGES
FC | RATED T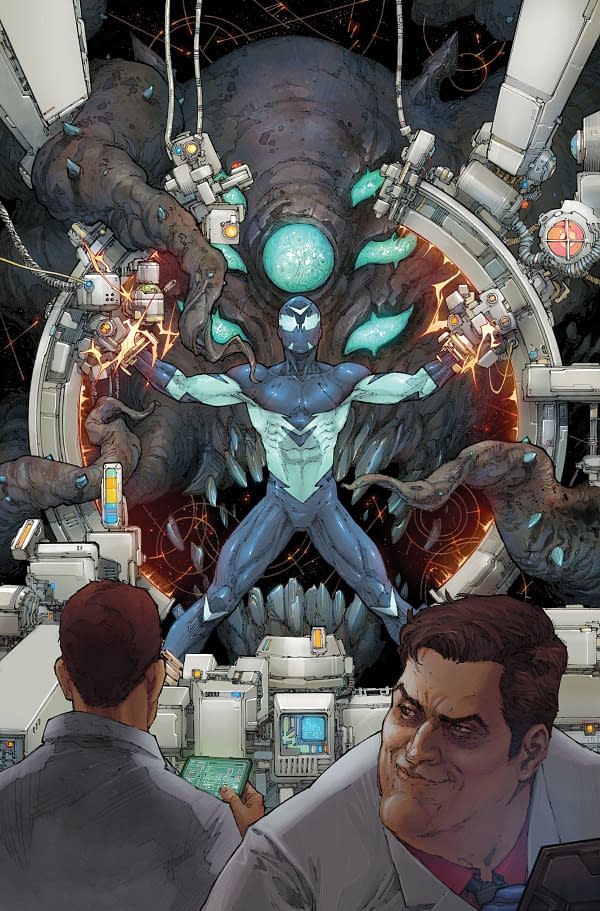 SIDEWAYS #12
art and cover by KENNETH ROCAFORT
written by DAN DiDIO
Trapped at mysterious Dark Star Sciences, Sideways learns how Leto has been following him all along, as well as her plans for the Dark Multiverse as an endless energy source to be mined—and his powers are her way in. Sideways goes over the edge and breaks free, battling Bolt again in the process. Will Derek's quest for vengeance for his mother's death lead to a rift he can't escape or control?
ON SALE 01.16.19
$2.99 US | 32 PAGES
FC | RATED T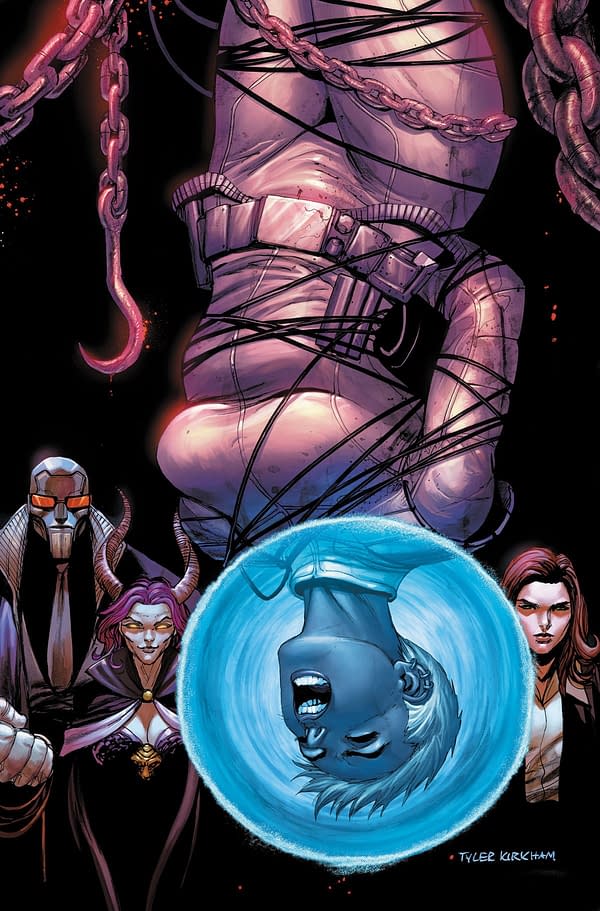 THE SILENCER #12
art by JACK HERBERT
written by DAN ABNETT
cover by TYLER KIRKHAM
Get ready for the big finale of the Leviathan War! The Silencer finds herself smack dab in the middle of a melee full of murderous underbosses while trying to protect her family and punch all the tickets she came to punch. Even if Honor Guest survives, nothing will ever be the same again.
ON SALE 01.02.19
$2.99 US | 32 PAGES
FC | RATED T+
THE SILENCER #13
art by V KEN MARION and SANDU FLOREA
written by DAN ABNETT
cover by TYLER KIRKHAM
How could we possibly top the shocking final page of THE SILENCER #12? Buckle up and find out! The Leviathan War ends, and a winner rises—but what does that mean for the Silencer? At long last, learn the secrets behind the Silencer's powers, her rise as Talia's right hand and how she became the woman known as Honor Guest…
ON SALE 01.30.19
$3.99 US | 32 PAGES
FC | RATED T+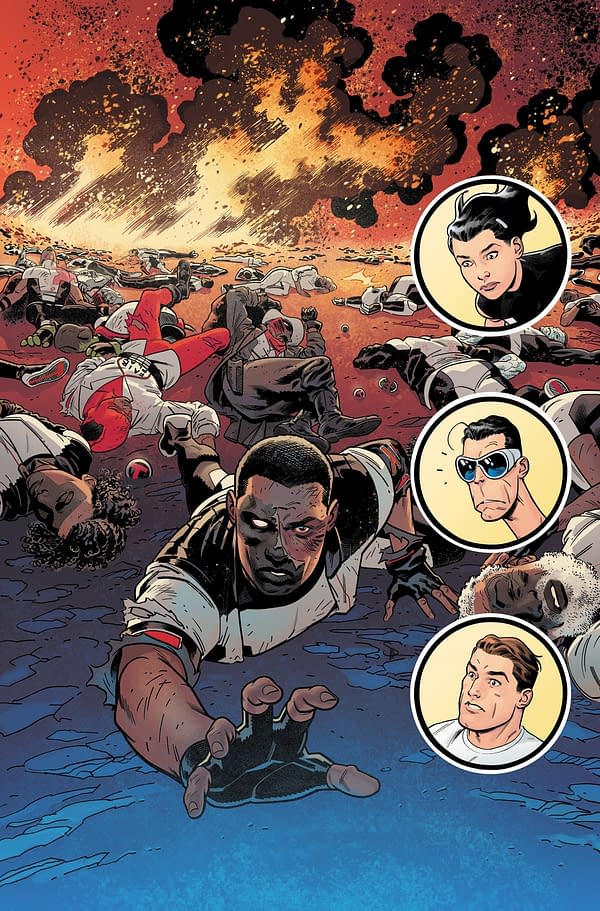 THE TERRIFICS #11
art by VIKTOR BOGDANOVIC
written by JEFF LEMIRE
cover by EVAN "DOC" SHANER
The Terrifics…terminated! The team has called it quits and gone their separate ways—with less-than-terrific results. Plastic Man meets his estranged wife and son, now developing his own plastic powers; Metamorpho is still stuck in his human form as Rex Mason, unemployed, unqualified and going broke; Phantom Girl's stuck in an arranged marriage back on her homeworld of Bgztl; and Mr. Terrific hunts the escaped Doc Dread, who travels the Multiverse collecting alternate Mr. Terrifics for murder-sport.
ON SALE 01.02.19
$2.99 US | 32 PAGES
FC | RATED T
THE TERRIFICS #12
art by VIKTOR BOGDANOVIC
written by JEFF LEMIRE
cover by EVAN "DOC" SHANER
The Terrifics disband, but they're going to need to get back together if they're going to save Mr. Terrific from Doc Dread's new team, the Dreadfuls! Plus, Rex Mason takes a huge plunge, Phantom Girl bolts Bgztl and Plastic Man stretches out the family drama with his son Luke, who's struggling with his own super-elastic powers. Will our heroes reunite in time to save Mr. Terrific—from an evil version of themselves?!
ON SALE 01.30.19
$2.99 US | 32 PAGES
FC | RATED T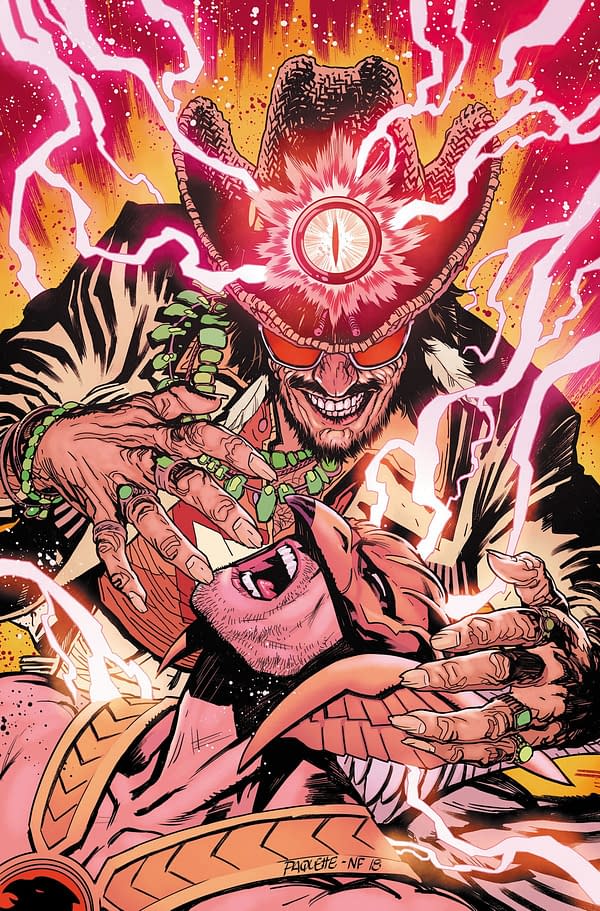 THE UNEXPECTED #8
art by RONAN CLIQUET
written by STEVE ORLANDO
cover by YANICK PAQUETTE
In defusing the Nth metal isotope, the Unexpected have accidentally given the Bad Samaritan what he's always wanted: a doorway to the Dark Multiverse and Mandrakk! But Monitor World isn't just a doorway, it's a trapdoor. With the Multiverse on life support, opening it might just be the kill-shot everyone's feared.
ON SALE 01.09.19
$2.99 US | 32 PAGES
FC | RATED T
FINAL ISSUE