The First Appearance Of Master Man In Kid Eternity From 1949
Kid Eternity first appeared in Hit Comics #25, created by Otto Binder and Sheldon Moldoff, and published by Quality Comics in 1942.
---
Kid Eternity first appeared in Hit Comics #25, created by Otto Binder and Sheldon Moldoff, and published by Quality Comics in 1942, featured on the cover of subsequent issues and gained his own series in 1946. His antagonists, Her Highness and Silk also got their own strip in Hit Comics #29 through #57.
Kid Eternity was an amnesiac boy who was killed when a U-boat sank his grandfather's fishing boat during World War II, 75 years before he should have died according to the eternal ledger of the supernatural being Mr Keeper. To rectify this, he was returned to life for another 75 years, given the power to summon heroic historical or mythological figures with the word Eternity, as well as to make himself invisible and intangible.
When Quality closed in 1956, titles and characters were picked up by National, later known as DC Comics, and in the eighties Kid Eternity returned in their Captain Marvel/Shazam series in World's Finest Comics as Christopher Freeman, brother of Captain Marvel Jr. The character was then revived and rebooted for mature readers by Grant Morrison and Duncan Fegredo in 1991 for a mini-series, which returned his anonymous identity and removed the Shazam elements. The series then span off into a Vertigo series in 1993 by Ann Nocenti and Sean Phillips. Most recently, Kid Eternity appeared in DC's New 52 National Comics one-shot by Jeff Lemire and Cully Hamner, back to being Christopher Freeman, but now a police coroner who can resurrect the dead.
One of his other recurring villains was Master Man, Satan's personal servant, who can summon history's greatest villains, and his first appearance in Kid Eternity #15 from 1949 is currently up for auction from Heritage Auctions this weekend, Given similar powers to Kid Eternity, he could summon evil figures from history or mythology, using the word "Stygia" and in his first appearance, that included Rasputin, Torquemada and Batu Khan. It currently has bids totalling $204.
Kid Eternity #15 (Quality, 1949) Condition: FN. Skull cover and interior art by Al Bryant. Overstreet 2022 FN 6.0 value = $60.
Title: Master Man
Characters: Kid Eternity; Mr. Keeper; Knute Rockne; Charles Martel; Master Man (villain, introduction); Satan (villain); Rasputin (villain); Torquemada (villain); Batu Khan (villain)
Synopsis: Master Man, empowered by the Devil, is able to summon evil personages (much like Kid Eternity) by speaking the word "Stygia"! When Mater Man's Batu Khan lost against the Kid's Charles Martel, Satan brings Master Man back to Hell.
Pages: 11
Script: William Woolfolk
Pencils: Pete Riss
Inks: Pete Riss
Reprints: Wanted. The World's Most Dangerous Villains (DC, 1972 series) #4 (December 1972)
Notes: Story title taken from the cover.
Title: The Purple Palms Affair
Characters: Peachy Pitts; Mr. John Pitts; Mrs. Pitts; Beanie; Mr. Munson; Lorna Munson
Pages: 8
Script: Harry Sahle
Pencils: Harry Sahle
Inks: Harry Sahle
Notes: The Peachy feature previously appeared in Hit Comics #55-57 (Quality Comics, 1940 Series)
Title: Midas' Touch
Characters: Kid Eternity; Mr. Keeper; Midas (villain)
Pages: 1
Characters: Jonesy
Pages: 1
Script: Bernard Dibble
Pencils: Bernard Dibble
Inks: Bernard Dibble
Title: International Peace Conference
Characters: Kid Eternity; Mr. Keeper; Simon Estrella; George C. Markham; Claudius Aelianus; George Eastman; Aeolous; Diaz (villain)
Pages: 10
Pencils: Pete Riss
Inks: Pete Riss

Affiliates of Bleeding Cool buy from and/or consign to Heritage Auctions.
---
---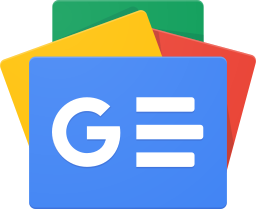 Stay up-to-date and support the site by following Bleeding Cool on Google News today!