Posted in: Comics | Tagged: Comics, dc, entertainment, michael davis, michaeldavis, milestone, Milestone Comics
---
The Milestones Show – Michael Davis, From The Edge Michael Davis writes;

In 1993, Denys Cowan, Dwayne McDuffie, Derek T. Dingle, Christopher Priest, and I founded Milestone Media.
Milestone was a worldwide phenomenon when it launched, and it sold millions.
Our groundbreaking arrangement with DC Comics, the largest joint venture deal ever done in comics, is still the gold standard for independent publishers seeking distribution with a major one.
20 years later, Milestone is still regarded as the greatest African American comic book company.
Milestone was Black-owned, but the universe was multicultural.
With Milestone's initial success, creators of color were propelled to the forefront of the American comic industry. Never before in comics' long history had African American content captured the imagination of fans, retailers, and the press like when the Dakota Universe was unveiled.
Within the African American comics' community, there exist splits of which mainstream comic book readers are largely unaware.
Milestone has respect among the majority of Black creators, but there are some Black creators who see Milestone as sellouts, Uncle Toms, or worst.
Some in the Black comic book community have gone so far as to brand Milestone as "House Niggers" when discussing Milestone's groundbreaking deal with DC Comics.
There is a very real divide within the Black comics community.
Milestone's characters were not the first Black superheroes, nor did we claim they were, but resentment from some Black creators manifested as allegations that we stole the idea of Black superheroes from them.
As if no one can create a new Black superhero because a Black superhero already exists.
Someone actually threatened to sue us because he said his creation "Blackman" was the first real Black superhero. He had not published a comic book — all he had was an idea, and that idea was Batman every step of the way: Blackmobile, Blackcave, Blackplane, etc, etc.
This guy expected us to write him a check. I took great joy in telling him we would see him in court. I also mentioned DC Comics would very much like to see him in court also.
Never heard from the little parasite again.
I would not be surprised if he frequents the many Black comic book forums, where there is a good chance you will find Milestone haters.
What do they hate?
Name it.
Our deal with DC, our media coverage, anyone not Black, down, real, or street enough. Not representing, misrepresenting, not flossing, flossing, boxers, briefs….
For the life of me, I never understood it so I stopped trying.
There is a thriving independent group of young Black creators who are doing bold and wonderful work. They publish with small indie houses or they self-publish. The stories they are creating are mostly Afro-centric, mostly positive, but there are some that are anti-establishment, AKA anti-white.
On the flip side of that, there is a contingent of Black creators who reject all other forms of publishing unless it's a major publisher, and by major publisher I mean Marvel and DC.
Lastly, there are those Black creators who would not publish with Marvel or DC if their lives depended on it, seeing both companies as comics' answer to plantations. Regardless of the different camps, one thing is certain: there is a seemingly inexhaustible Black talent pool in comics.
Milestone is celebrating its 20th year. Celebrations both big and small were held all over the country all through the year.
The last of such celebrations is Milestones: African Americans In Comics, Pop Culture & Beyond at the Geppi Entertainment Museum. The opening gala is tomorrow, December 13, 2013. The show opens to the public the next day.
This is not just the work of Milestone, and in fact it's not a Milestone Media show — this an exhibition showcasing grand works from superstar artists as well as undiscovered talent. Milestone Media was all about giving back, so when asked to curate a collection of African American comic book artists, this very well could have been nothing but a show about Milestone.
No. That's not how we do it, that's never been how we do it. We have been, and will always be, inclusive.
Don't worry haters, there is plenty of stuff for you to hate about this show, and I'm sure you will regardless of whether you see it. So here's something for you to hate right away.
My 10th grade art teacher Ms. Renee Darvin passed away in 2010.
I just found out.
Hang in there haters, it's coming — trust me, you will hate this.
I'd sent her an email begging her to come to my opening, and it bounced back — a few moments later, I saw her New York Times obituary.
Renee Darvin was the single most influential teacher in my life. I cried like a little boy when I learned of her death, and I'm crying as I write this.
I know what I wrote is more than enough haterade, but here's one final gift for you haters. Renee Darvin was my teacher, she was my mentor, and she was my friend.
Milestones: African Americans In Comics, Pop Culture & Beyond will be dedicated to Ms. Darvin, who just happens to be white.
Happy?
---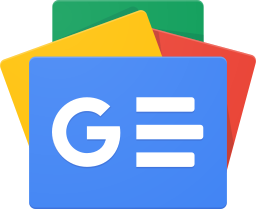 Stay up-to-date and support the site by following Bleeding Cool on Google News today!