Posted in: Comics, Comics Publishers, Current News, Marvel Comics, Spider-Man | Tagged: dan slott, marvel, Spider-Boy, spider-man
---
The Return of Spider-Boy to Marvel Comics in August
Spider-Boy appears to have been inserted retroactively into Spider-Man continuity, even though he's the only one who can remember it.
---
Remember when it was all about Alpha in Dan Slott's Spider-Man comic books? Debuting as Spider-Man's teen sidekick ten years ago for the fiftieth anniversary of Spider-Man, he didn't go down well with fans. And now for Spider-Man's sixtieth anniversary we have Dan Slott debuting a new Spider-Man teen sidekick, Spider-Boy, he's been revisiting what went wrong with Alpha, tweeting;
"Getting asked about Alpha a lot recently. (I wonder why? ) The Alpha story did not work as a 3 part story. I've gone on record about this many times. And I agree. I think if we'd followed the original plan of one over-sized issue, the story would've been better received. I still believe the premise of Alpha was a good one. Peter Parker hosts a science experiment. A high school class attends. The experiment goes haywire. A kid gets zapped. He gets super powers. Now Peter/Spidey feels that training this new teen super hero is his responsibility. The problem is… the kid's a jerk. He keeps using his great power irresponsibly. The kid's power grows, till he's more than a match for Spidey. Now Spidey has to take him down– AND since the kid WON'T use his great power responsibly, Pete finds a way to take it away. The End. That's NOT a bad anniversary story. Here's how everything went horribly wrong: We tried to trick the readers (and not give the story away) by selling the story as: "For his 50th Anniversary Spidey gets a Teen Sidekick!" (Which he technically does… for PART of the story.) But, because of budgetary reasons, we weren't able to generate all of those NEW pages of material for that issue. So the story was split into 3 parts. So for ONE month, readers believed Spidey's sidekick (a kid who was designed to be a jerk) was a jerk. And they HATED him. Then, while we were working on Part 2, sales came in on the 1st issue. And they were HUGE! So we were told to change the ending of the story. Peter could NOT take ALL of Alpha's powers away BECAUSE Marvel wanted to try an Alpha mini-series. But that messed up the entire arc. It's frustrating, but sometimes these things happen. Hopefully w/ all missteps, if you live through 'em, you learn from 'em. And hopefully the Mister Negatives, Spider-Punks, and Red Goblins balance out the Alphas. :) And at least on those Alpha issues the ART was gorgeous!"
And now we have Spider-Boy. Who appears to have been inserted retroactively into Spider-Man continuity, even though he's the only one who can remember it. And sales on his first issues are also huge. Has Dan Slott learned from Alpha? Is Spider-Boy going to be Alpha done right? In Marvel's August 2023 solicitations, he returns in Spider-Man #11.

SPIDER-MAN #11
DAN SLOTT (W) • LUCIANO VECCHIO (A) • COVER BY MARK BAGLEY
VARIANT COVER BY LUCIANO VECCHIO • HOMAGE VARIANT COVER BY TBA
VIRGIN HOMAGE VARIANT COVER BY TBA
(RE)INTRODUCING…SPIDER-BOY!
The battle to save the Spider-Verse may be over, but spinning out of the restored Web of Life and Destiny returns the spectacular
SPIDER-BOY, Peter Parker's stupendous sidekick! Wait, that can't be right – who IS this Spider-Boy, and what is his connection to
the Amazing Spider-Man?!
40 PGS./RATED T …$4.99
But before then, we may get some clues in Edge Of Spider-Verse #3 out in June… with Spider-Boys' origin from creators Dan Slott and Humberto Ramos.
"Spider-Boy leapt onto the scene during Dan Slott and Mark Bagley's "End of the Spider-Verse" storyline, but he swears he's not from the Spider-Verse at all! Despite no one recognizing him, he claims to have had plenty of adventures and team-ups with Spidey right in the 616! It's a head-spinning mystery that's only just begun! The all-new, all-different Spider-Boy of the 616: He's got strange new spider-powers, secret ties to dark corners of Spider-Man lore, and a story that's all his own… that is right about to begin!" Slott promises."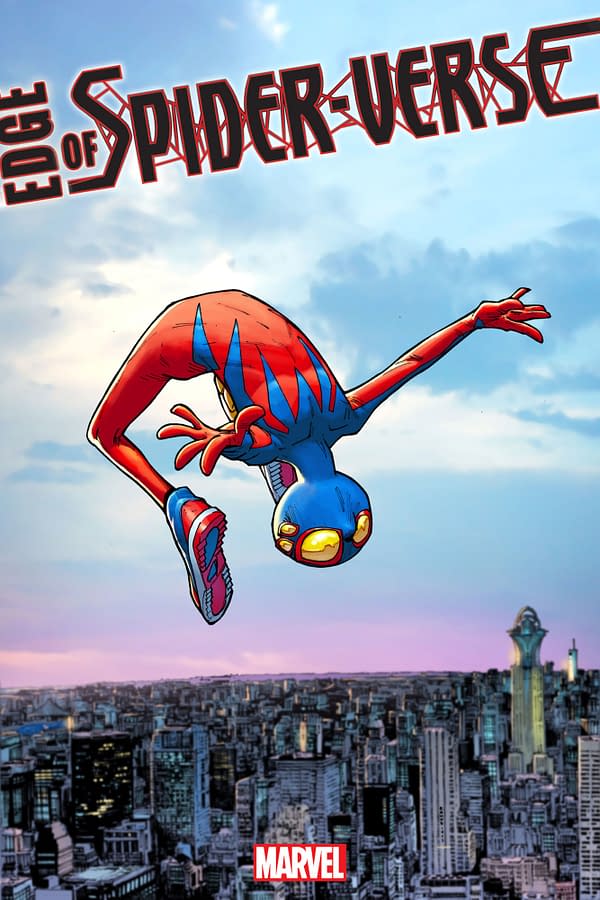 EDGE OF SPIDER-VERSE #3 (OF 4)
Written by DAN SLOTT & DAVID BETANCOURT
Art by HUMBERTO RAMOS & JULIAN SHAW
Cover by PATRICK BROWN
Variant Cover by HUMBERTO RAMOS
Virgin Variant Cover by HUMBERTO RAMOS
On Sale 6/21
(W) Dan Slott, Various (A) Hikaru Uesugi, Various (CA) Josemaria Casanovas
IN THIS ISSUE! SPIDER-MAN: INDIA! AND NIGHT-SPIDER!
Wait, WHO IS NIGHT-SPIDER?!
RATED T+In Shops: Sep 14, 2022
SRP: $4.99
---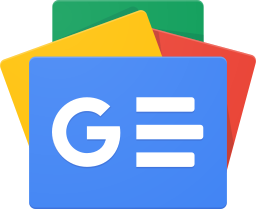 Stay up-to-date and support the site by following Bleeding Cool on Google News today!