Things To Do In London If You Like Comics in November 2021
Another month, another Things To Do In London If You Like Comics. As we are starting to return to normality, we are starting to get a few new in-person events.
Exhibitions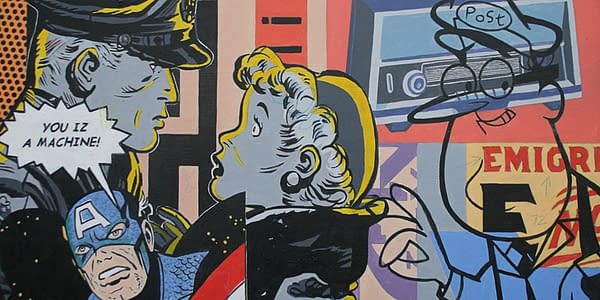 Events:
Tuesday, 2nd of November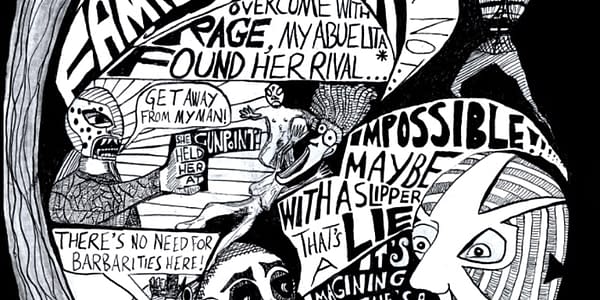 Day of the Dead and José Sherwood González's Graphic Art, 1.30-3.30pm
The Day of the Dead is a Mexican celebration known across the world. This activity provides the opportunity to learn more about this special day, and also to learn about what it means to be Mexican-British on such an important date. The artist José Sherwood González will show us his comic about family, myths, and Mexican identity, and there will then be the opportunity to enjoy some traditional Mexican food eaten on the Day of the Dead – pan de muertos – and to contribute to an altar to honour those who have already departed from this world. Fyvie Hall, 309 Regent Street, London, W1B 2HT
Thursday, 4th of November
Troopers
Comic book industry get together, by invite only.
Riso Printing Three Week Workshop by Artbox London £110 6-9pm
Come to Artbox London and learn about riso printing! Riso printing is commonly used for making prints, comics, zines, posters, flyers, and cards. The riso printer looks a bit like a photocopier and uses rice paper stencils and drums of soy based ink to create mono-coloured layers, similar to screen printing. It is vibrant, distinctive and has lots of room for experimentation. In this three week Thursday evening course, you will learn about this fun and colourful medium, and develop your own multiple colour prints. It is an opportunity to get to grips with riso printing at a slower pace, or realise a project that will need some dedicated time. You can expect to come away from this three week course with a mixture of experimental and finished pieces. This course is suitable for any level, if you a beginner you will learn the basics of riso printing and if you have printed before you can use the time to work on a project you have in mind or to experiment further. You will use materials like inks, pens, pencils and collage to build layered prints using lightboxes. You are welcome to bring in previous work of your own, or any collage materials you'd like to incorporate into your prints. If it is your first time riso printing you will make a two-colour A4 print before moving on to futher work which can be up to A3 and use more ink colours. At Artbox London we have a one drum risograph printer and our ink colours are fluorescent pink, yellow, red, green, blue and black. We also have guillotines and long arm staplers for trimming and stapling. There are 5 places on the course. Artbox London, 195 – 199 Caledonian Road, London N1 0SL
Sunday, 7th of November
Books Over Brunch the Subplot. Persepolis. Marjane Satrapi 11am.
Persepolis is an autobiographical series of bande dessinées (French comics) by Marjane Satrapi that depicts her childhood up to her early adult years in Iran and Austria during and after the Islamic Revolution. The title Persepolis is a reference to the ancient capital of the Persian Empire. Originally published in French, the graphic memoir has been translated to many other languages, including English, Spanish, Catalan, Romanian, Portuguese, Italian, Greek, Swedish, Finnish, Georgian, Dutch, Chinese and others. As of 2018, it has sold more than 2 million copies worldwide. Persepolis was written in 2000 and Persepolis 2 was written in 2004. French comics publisher L'Association published the original work in four volumes between 2000 and 2003. Pantheon Books (North America) and Jonathan Cape (United Kingdom) published the English translations in two volumes – one in 2003 and the other in 2004. Omnibus editions in French and English followed in 2007, coinciding with the theatrical release of the film adaptation. Due to its graphic language and images, there is controversy surrounding the use of Persepolis in classrooms in the United States. Persepolis was featured on the American Library Association's list of Top Ten Most Challenged Books in 2014.
Smoothbean, 2-3 Dingwall Road, Croydon CR0 2NA
Thursday, 11th of November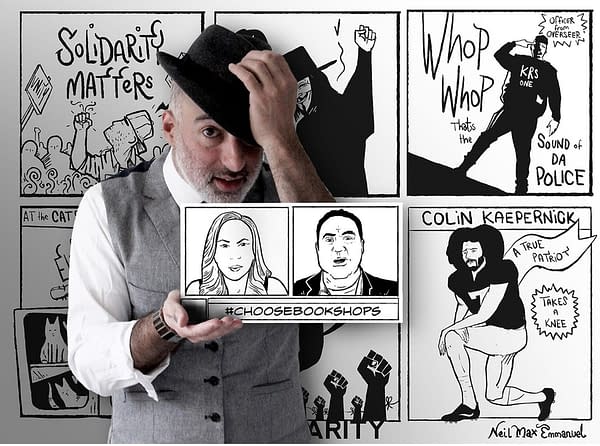 Book Launch and Q&A – The Middle Ages – A Graphic History – 11th November – 6.30-8pm
Meet author Eleanor Janega and Illustrator Neil Max Emmanuel and get this fantastic new book signed (you can buy one in advance with your ticket.) We'll also be holding a Q&A so that you can find out more about this unique, illustrated book that will change the way you see medieval history. This history takes us through the rise and fall of empires, papacies, caliphates and kingdoms; through the violence and death of the Crusades, Viking raids, the Hundred Years War and the Plague; to the curious practices of monks, martyrs and iconoclasts. We'll see how the foundations of the modern West were established, influencing our art, cultures, religious practices and ways of thinking. And we'll explore the lives of those seen as 'Other' – women, Jews, homosexuals, lepers, sex workers and heretics.
Riso Printing Three Week Workshop by Artbox London £110 6-9pm
Thursday 18th of November
Riso Printing Three Week Workshop by Artbox London £110 6-9pm
Friday, 19th of November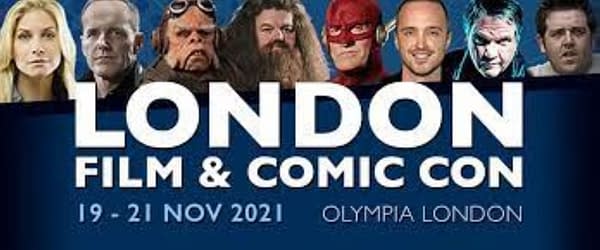 London Film & Comic Con, Olympia London, Hammersmith
WE ARE BACK this November with the return of Showmasters London Film & Comic Con at Olympia London! Taking place on Friday 19th, Saturday 20th & Sunday the 21st of November 2021, London Film & Comic Con promises to bring you some of your favourite stars from TV, Film and Comics as well as a whole host of fun activities including photo shoots, panels, autograph sessions and hundreds of stalls full of TV and Film memorabilia to browse.
Saturday, 20th of November
London Film & Comic Con, Olympia London, Hammersmith
Sunday, 21st of November
London Film & Comic Con, Olympia London, Hammersmith
Thursday, 25th of November
Riso Printing Workshop by Artbox London £40 6-9pm
In these Thursday evening workshops, you will learn about and experiment with this fun and colourful medium, and develop your own multiple colour prints. Riso printing is commonly used for making prints, comics, zines, posters, flyers, and cards. The riso printer looks a bit like a photocopier and uses rice paper stencils and drums of soy based ink to create mono-coloured layers, similar to screen printing. It is vibrant, distinctive and has lots of room for experimentation. These sessions are aimed at beginner or early stage printers, though anyone who is interested in riso printing is welcome. Each session will involve an introduction for beginners, so if it is your first time please try to arrive at 6. You will use materials like inks, pens, pencils and collage to build layered prints using lightboxes. You are welcome to bring in previous work of your own, or any collage materials you'd like to incorporate into your prints. If it is your first time riso printing you will make a two-colour A4 print before moving on to a second piece which can be up to A3 and use more ink colours. If you have printed before you can expect to use the printer once or twice in a workshop, depending on your project. At Artbox London we have a one drum risograph printer and our ink colours are fluorescent pink, yellow, red, green, blue and black. We also have guillotines and long arm staplers for trimming and stapling. There are 5 places in each workshop. Artbox London is a registered charity and social enterprise supporting people with learning disabilities and autism to create, exhibit, sell and license their artwork. All profits raised from this workshop will go towards supporting the charity and our artists. Artbox London, 195 – 199 Caledonian Road, London N1 0SL
Saturday, 27th of November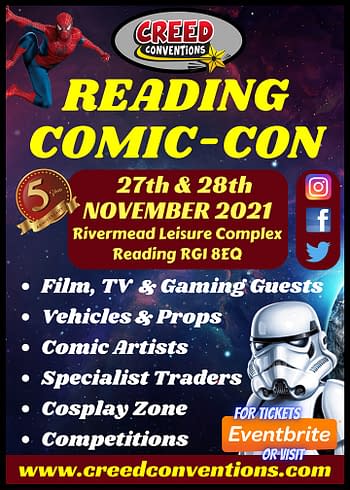 Sunday, 28th of November