Things to do in London in May 2019… if you like comics, of course. Exhibitions followed by events… let us know if we missed any. And what a great time to like comics, comic culture and be in London.
Exhibitions: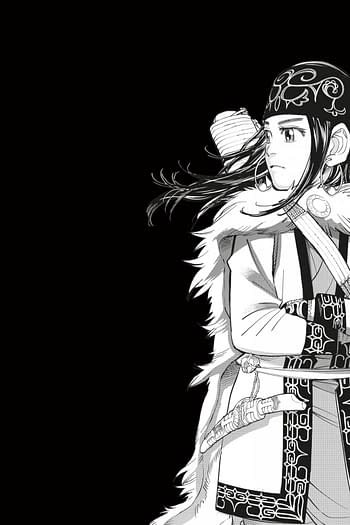 The Citi exhibition Manga マンガ, British Museum until 26th August. Tickets £19.50.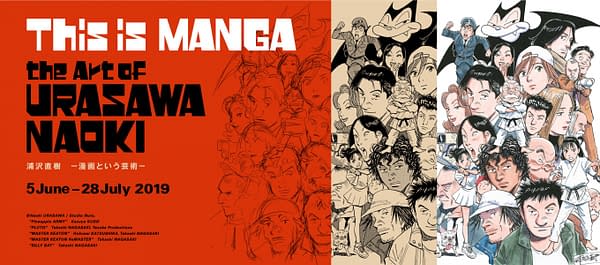 Urasawa Naoki, ezhibition, Japan House, Kensington. Through changing displays four consecutive stories from YAWARA! will be presented over the course of the exhibition, one story every two weeks, encouraging visitors to return again and again to experience the work in the weekly serial style of many Japanese comic anthologies. This rare opportunity to enjoy Urasawa's manga directly from his original hand-drawn storyboards offers a unique glimpse into the artist's process and psyche. To 28 July 2019, free.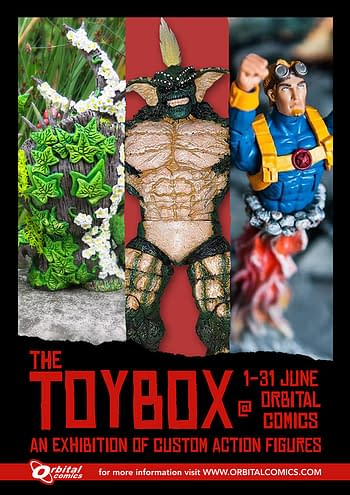 The Toybox Exhibition, Orbital Comics, until the end of June. Returning with a new coat of paint, Orbital Comics is proud to welcome back crafty creators of custom curios with their refreshed exhibition — The Toybox! This exciting show spotlights the craft of action figure customising, and celebrates everything from fan art of instantly recognisable characters, to hybrid designs, to intricate original builds. The Toybox runs from 1-30 June, with a special opening night on Saturday 1st June from 7-9pm.
YiMiao Shih: Rabbrexit Means Rabbrexit, House Of Illustraton, Kings Cross, until July. Shih has created a series of 'relics' from the UK's imaginary rabbit population, including large-scale embroidered epics, newly minted 52p and 48p coins and aeroplane landing cards for rabbits stripped of their British citizenship. These satirical pieces draw together Shih's real-world observations of the nationalistic fervor, economic uncertainty and fragmentation of societal bonds brought about by Brexit. Until July.
Posy Simmonds: A Retrospective. The first major UK retrospective of the celebrated comic artist and graphic novelist.
Posy Simmonds' sharp satire and progressive female characters have defined a career spanning 50 years. The exhibition will feature her early-career pastiches, iconic cartoon strips for The Guardian and children's books such as Fred, which became an Oscar-nominated film. It will also include the first ever British graphic novel, True Love, unseen pages from Tamara Drewe and drawings from Simmonds' new 2018 book, Cassandra Darke. House Of Illustration, 24th of May to September.
Events
Saturday, June 1st
Designing Characters with Shaun Amin, London Graphic Centre, 1-5pm, free.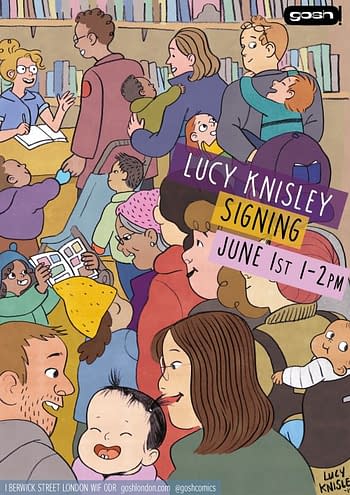 Lucy Knisley Signing, Gosh Comics. 1-2pm. Creator of graphic memoirs French Milk, Relish, Something New and more, will be here to sign copies of her new books Kid Gloves and You Are New on Saturday June 1st, 1-2pm!
Newham Comic Factory, Children's Story Centre, Newham 3.15-4pm. Join comic book enthusiast John Currivan to learn exciting techniques to help you make your own comic books. Learn how to draw sound effects in the Seeing Sounds workshop and create some of your own. Come along to the Creating Characters session which will use basic shapes to build characters, draw faces and show their emotions. Perfect for young comic book enthusiasts.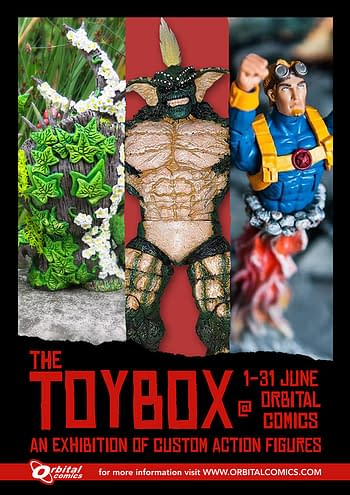 The Toybox Exhibition Opening Night, Orbital Comics, 7pm
Developing Your Graphic Novel Course 2: Script and Layout, House Of Illustration, 10am-4pm
Sunday, June 2nd
AMC: Drawing inspiration from The Cartoon Museum – life drawing. London's legendary Cartoon Museum is about to relaunch this summer, but before they do, we just might be able to take you on a sneak peek tour of this, frankly, incredible brand new custom-built space. Before the museum moves in, before the books land on shelves, Art Model Collective models have a one-in-a-lifetime chance to take you behind the scenes of the incredibly exciting, fully customised immersive labyrinth of bright toon rooms come to life, which soon will be hosting the brilliant collection of this legendary museum. With complimentary life drawing materials in your hands, AMC models will draw from the archives to evoke characters and poses, introducing you to the new incarnation of the Cartoon Museum, where they get to seriously play with evocative poses: smashing through the giant star of the entrance, cowering under the giant ink drips, or hovering in mysterious custom-lit alcoves. £15 in advance via Cartoon Museum, £20 on the door. The new London Cartoon Museum, Wells Street.
Monday. June 3rd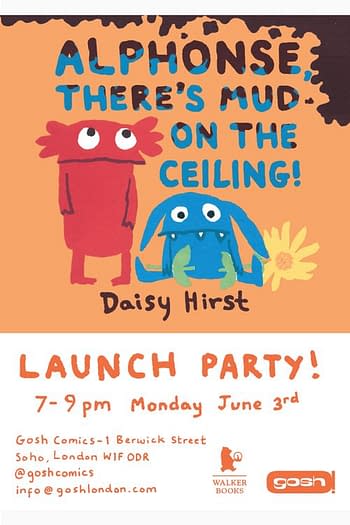 Alphonse, There's Mud on the Ceiling Launch Party, Gosh Comics, 7-9pm. Daisy Hirst to celebrate the release of her new picture book, Alphonse, There's Mud on the Ceiling!
Tuesday, June 4th
Islington Comic Forum, North Library, Manor Gdns, 6.30pm
Shoe Lane Comic Forum, Shoe Lane Library, Little New Street. 5.30-7pm
Wednesday, June 5th
DIE: Fantasy Heartbreaker Signing with Kieron Gillen and Stephanie Hans, Gosh Comics, 6-7pm. Kieron Gillen and Stephanie Hans signing and launching our brand new bookplate edition of DIE TP Vol 01: Fantasy Heartbreaker
Thursday, June 6th
Troopers. Guest invites only.
Friday, June 7th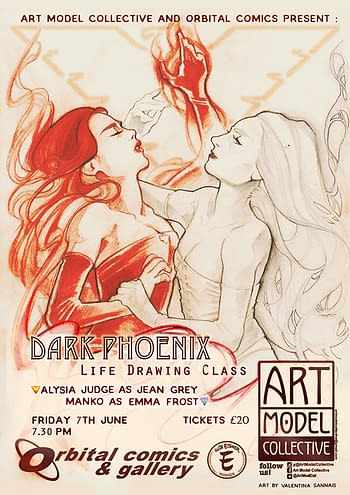 X-Men Dark Phoenix premiere – life drawing with AMC, Orbital Comics, tickets £20, 7pm onwards
East London Comics & Arts Festival – Springboard Meetings 2019, ELCAF is proud to facilitate the opportunity for young creatives in comics and illustration to get their foot in the door with Springboard Meetings. Now in it's fifth year, the Springboard meetings provide the chance for young creatives to meet industry experts, show their work, ask questions and gain insight into the professional creative industries. Each expert is available for an hour, divided into 15min slots. Booking your slot is simple and free! 3-6pm.
Saturday June 8th
WIP (Work In Progress Comics), Royal Festival Hall, South Bank, 11.30am-3.30pm
Sunday June 9th
Milton Keynes Film and Comic Con, Sunday 9th June, MK Theatre, £5. 11am-4pm.
Monday June 10th
Church Street Library Graphic Novel Club, Church Street Library, Marylebone, 6:30 – 8pm
Brompton Library Graphic Novel Reading Group, Upstairs in the Brompton Library Learning Space, 6:30 – 7.30pm
Wednesday, June 12th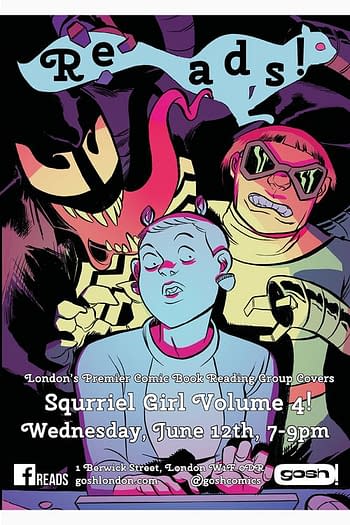 Reads June: Unbeatable Squirrel Girl TP Volume 4, Gosh Comics, 7-9pm. Monthly reading group digs deep into the fourth volume of Unbeatable Squirrel Girl: I Kissed A Squirrel And I Liked It!
Comic Book Creation Workshop for Parents and Kids – Sixth Edition. Charing Cross Library 5-7pm.
Friday, June 14th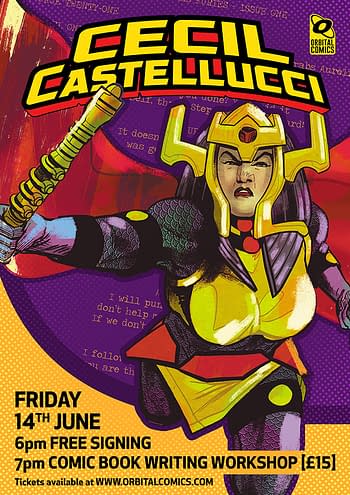 Cecil Castellucci Signing + Workshop, Orbital Comics 6-9pm, £15 tickets for workshop, starts at 7pm
Barbican Comics Forum, Barbican. 5.30pm-7pm. A fun and informal book group dedicated to the understanding and enjoyment of the multifaceted medium of comic books and graphic novels.
Saturday, June 15th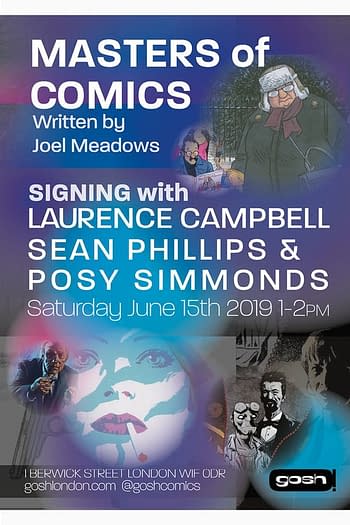 Masters of Comics Signing with Laurence Campbell, Sean Phillips and Posy Simmonds. To celebrate the release of Joel Meadows' new book Masters of Comics, a signing with three of the incredible artists profiled in the book: Laurence Campbell, Posy Simmonds and Sean Phillips will be here (along with Joel), 1-2pm.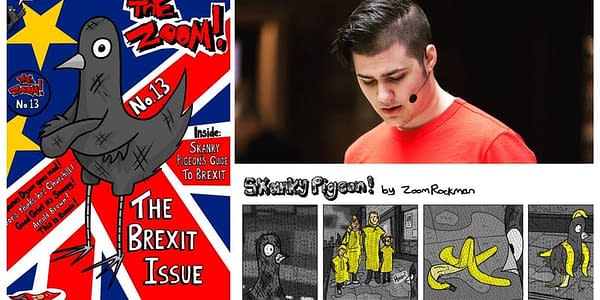 Zoom Rockman: Talk and Comic Workshop by Westminster Reference Library, 2-4pm. Come and meet Zoom Rockman and hear his amazing story about how he started his own award winning comic, 'The Zoom!' age 8, got a job working for The Beano age 12 and became the youngest cartoonist in Private Eye Magazine history. Zoom will show you how to draw his Beano character, 'Skanky Pigeon', create your own comic strip and how to come up with a brand new character of your own. Free.
Thursday, 20th June
Perforated Eardrum Launch Party, Gosh Comics, 7-9pm. Clara Heathcock and Patrick Wray here to launch their new zine Perforated Eardrum: Essays and Drawings about Music and Pain.
Saturday, June 22nd
Simon Furman and Geoff Senior launching To The Death, at Forbidden PLanet London Megastore, 1-2pm.
Mini Comics Workshop by Hayley Wells, Dark Side Comics, Chelmsford. Mini comics are a fun and easy introduction to making comics! In this playful 2-hour workshop, illustrator Hayley Wells will guide you through the process of making your own short comics and will provide tips on layout, pacing and dialogue to give your comics more impact. 2-4pm, £27.
Monday, June 24th
Dalston Comic (creators) Club, Dalston CLR James Library, Dalston Lane, 6:30 – 7:30pm
Wednesday, June 26th
Comica Social Club, Central Bar, Royal Festival Hall, 6pm
Saturday, June 29th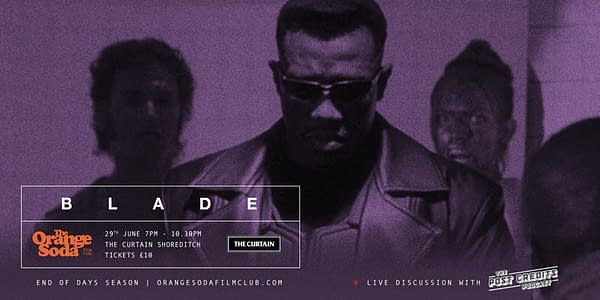 The Orange Soda Film Club screening of Blade, The Curtain, 7-10.30pm, £10
Enjoyed this article? Share it!