Posted in: Comics | Tagged: Comics, entertainment, Silicon Valley Comic Con, svcc
---
Thoughts On The First Silicon Valley Comic Con
Peter S. Svensson writes for Bleeding Cool.
San Jose is the tenth largest city in the United States. It's larger than San Francisco, bigger than Seattle. And now it has a high profile comic book convention. Silicon Valley Comic Con just concluded its inaugural session this past weekend, and I was there.
Was it a success? Yes. People loved it. The show floor was always busy, and people were buying merchandise and art. Vendors reported high sales. More people than anyone could have predicted showed up to the San Jose Convention Center, taking up pretty much all the parking in the downtown area on Saturday. Hundreds (if not thousands) of people who had never gone to a convention before enjoyed their first time at one. Could it have been better? Absolutely. But more on that later.
So, last year Apple co-founder Steve Wozniak decided to start up a comic convention in Silicon Valley. He bought out a tiny local comic convention, Big Wow Comic Fest, which had previously been known as San Jose Super Con until some Florida convention ended up taking the name. Big Wow had been slowly growing, but it was perhaps the best convention in the US for fans of comic artists, as the ratio of attendees to talented artists was quite high. Still, it was aimed at the classic comic fan, the people with multiple long boxes full of bronze age books, the sort of folks who have pull lists and know the difference between Bill Sienkiewicz and Neal Adams.
Silicon Valley Comic Con was not that con. If Big Wow was so focused on comics that it couldn't attract the general public, Silicon Valley Comic Con seemed to treat comics as an afterthought. Oh, sure, Stan Lee was the guest of honor, and they had a gallery of original artwork on display courtesy of the Cartoon Art Museum, but the real focus was on the celebrity guests, and the autographs and photo shoots. There were precious few comic panels. While they had some comic creators present on the floor, it did strongly feel like it was an obligation the con needed to justify the "Comic Con" name rather than the focus of the event. Still, as I walked the overly crowded dealers room, I realized that this con was for the people who wanted to attend San Diego but couldn't get in. For the folks who wanted to be in Hall H and meet the celebrities they'd idolized their entire lives. There are more people out there who have seen Back to the Future and love it than have read the comics I love. Marketing a con to the masses isn't a bad thing.
I look forward to the return of Silicon Valley Comic Con next year in either March or April. (The program guide said March. An announcement over the loudspeaker said April.) The convention suffered from timing, of being held concurrent with C2E2 in Chicago and occurring one week prior to WonderCon. Perhaps next year, now that it's established, it will be able to get more comic creators to show up, more programming, and better organization. Likewise, the attendees were promised that Big Wow Comic Fest would also return in the fall of next year, with the sort of traditional comic book focus that it had been displaying before being bought out. I'm uncertain if San Jose can support Big Wow Comic Fest, Silicon Valley Comic Con, and the Alternative Press Expo which SLG Publisher Dan Vado is once again holding in his hometown. I feel that some sort of agreement between APE and Big Wow would be beneficial, but I don't make those sorts of decisions.
There were some amazing things happening at SVCC. While the initial roster of guests announced was well, a sausage fest, a month before the show it seems like someone on staff there realized that the only female comic guest who wasn't a cosplay model was a pin-up artist, and several other women were invited to the convention, including Comics First Feminist and local talent Trina Robbins. (As an aside, if you've never spoken to Barbara Kesel at a con, DO SO. She's hilarious.)
Panels focusing on actual, real-world science were a welcome change of pace from the usual convention fare. I really enjoyed that people who make a difference in the real world got to attend and be featured at the con along the side of TV and Film stars like Nathan Fillion and Adam Savage (who I guess is a bit of both?) Steve Wozniak really wanted to bring science to the con, and its presence was well recieved.
The dealers room was well received. The layout needed work, but the intent of having museum spaces, not just from Rancho Obi-Wan and the Cartoon Art Museum, and the handful of wax figures from Madame Tussads added more to the convention than just the standard mix of vendors, artists, creators and people trying to sell their new apps. The dealers room did get overly crowded on Saturday, approaching SDCC levels of congestion. The con didn't have enough going on outside of the dealers room to keep all of the fans busy, so they all congregated in the same aisles. It was frustrating to navigate at times. Sunday though was a breeze to deal with.
And then there was the gaming center. Most conventions offer some level of board and card gaming. This convention had those, as well as a full on arcade, with multiple cabinets featuring games both classic and relatively modern. (Okay, mostly classic.) It was also the only part of the convention with enough signs telling people where to go. The panel rooms didn't get signs, but the gaming center did. And plenty of people went there and had a great time.
The masquerade was well run, with a little over a hundred fantastic entrants. It was emceed by pro cosplayer Valerie Perez, who sadly is great at winning cosplay contests but not the best at hosting them. She seemed off in her interactions with the participants, and her lack of fandom knowledge betrayed her. Perhaps seeing the Foglios at SDCC and Wondercon has spoiled me. Still, the judges for the contest were swift and managed to have the most efficient deliberations at a con I've seen in years, with awards given that in my judgment were fair and proper.
This was technically a first convention, and it showed. Not only was the city of San Jose not prepared for this many people, with local restaurants struggling to handle the influx of fans, but the convention itself had nowhere near enough volunteers to keep things organized. The registration process was a debacle on Saturday, as the pre-reg line and the on-site registration line didn't have supervision, the lines mixed together, people who pre-registered ended up waiting longer than the people who just walked up and decided to go drop $50 per day on a con. I'll note that $99 for a preview night Friday, Saturday and Sunday makes this one of the most expensive conventions on the west coast. People were still willing to pay that much, which surprised me, but quickly realized that it was still cheaper for the locals to attend than going to SDCC.
And then there was the surcharge. One of the biggest selling points of the convention was the Back to the Future panel featuring the cast, Christopher Lloyd, Michael J. Fox and Lea Thompson. People came to the con just for that panel. (Or rather, it was the tipping point that convinced them to shell out the $99.) If you wanted to attend it, you had to pay an additional $10. I can't think of a single con that does this for a main event. Rubbing salt in the wounds of the fans is that they A) didn't have enough staff to ensure people weren't sneaking in, and B) sold more tickets to attend the panel than there were spaces available.
I will be blunt. While I understand that getting expensive A-List guests to attend a con is hard, if you're paying $50 a day, you should not have to pay extra for attending a panel. If I had known this was the case before attending, I would have raised a great hue and cry because that's just exploiting the fans who support you at that stage.
The main complaint of the weekend though was poor organization. The program guide was outdated, featuring guests who had canceled weeks ago, and a panel list that bore relatively no resemblance to what was actually going on. The traditional means of handling this is to print a supplemental sheet that has the updated information and pass it out to guests. I've done this at cons I've worked at. It's annoying, but the effort spent to make sure the fans know what's going on is worth it. This convention tried to have people check their app or their website instead.
And even if people were willing to download an app just to know what's going on at a convention, their website and app were just painful to use. The idea was that you'd click on the panel and more information would pop up. But it wouldn't pop up where you clicked, it'd pop up at the very top of the screen. So if you were at the bottom, checking out 8:00 PM programming for instance, you'd then have to scroll all the way back to the top of the screen to see what that panel was actually about. And not every panel got information explaining what it was either. Not to mention that the schedule was being shuffled around during the convention itself, with loudspeaker announcements being the only clue people were given, lead to folks not attending panels, or being sent to the wrong rooms. There weren't signs posted outside of the panel rooms saying what was going on, it was a mess.
Heck, local band Super Soul Bros had a concert on Saturday evening, but no one knew about it unless they were already fans of the band on Facebook because it didn't get listed on the con's website until the day of. Which is a pity, because their jazzy covers of video game themes are amazing and you want to give them a shot. Trust me.
Likewise, the handful of volunteer staff that they had was assigned to wristband check-in duty. See, traditionally conventions give attendees a badge, and people check to make sure they have a badge before letting them into the dealer's room or panels. In an attempt to embrace the future, SVCC gave each attendee a wristband with RFID technology, that was scanned every time you entered or left the con. We were treated like items being rung up on a supermarket. It required multiple kiosks, and people running them, and it wasn't used consistently. Half the panel rooms were downstairs next to registration and thus didn't have them, and you could need to scan out to step outside of the dealer's room to grab food from one of the few vendors in the convention center itself, and then need to scan back in again, a hassle that left several feeling as if it wasn't worth it.
But it was a first con. They'll do better next time. Get more volunteers, and hire a staffing agency to handle the heavy lifting because a convention like this can't do it alone. They'll get better programming. (Sorry fellow Bleeding Cool Contributor Bill Watters! You did your best with what you had available!) The fact that the con was scheduled on the same weekend as C2E2 and the week before WonderCon meant that their ability to get comic guests was impacted. The community will be better prepared to handle this many con-goers at once, (Food trucks. They will happen in one way or another.)
We'll see how it goes next year. In the meantime, there were a bunch of local fans who got to have their first taste of the convention experience, and that can't be beat.
Peter S. Svensson is now on his way to WonderCon, where he'll do the exact same thing all over again. He's nuts
---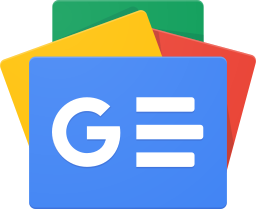 Stay up-to-date and support the site by following Bleeding Cool on Google News today!