Star Trek: Discovery finally premieres tonight on CBS, with a second episode available immediately and the rest to follow on the CBS All Access app. The network has forbidden early reviews of the series because it's so good, so anticipation for the debut is high.
That makes perfect timing for Titan to announce Star Trek: Discovery Collector's Edition, a hardcover companion book for the series that features character profiles, cast interviews, behind-the-scenes facts, and exclusive photos. The book will be available on November 14th, and you can pre-order it now from your favorite purveyor of books. The book retails for £14.99, but it's just 12 bucks on Amazon.com.
We're sure the show is gonna be great, so why wait?!
A softcover edition retailing for £4.99 will be available from Titan on November 16th.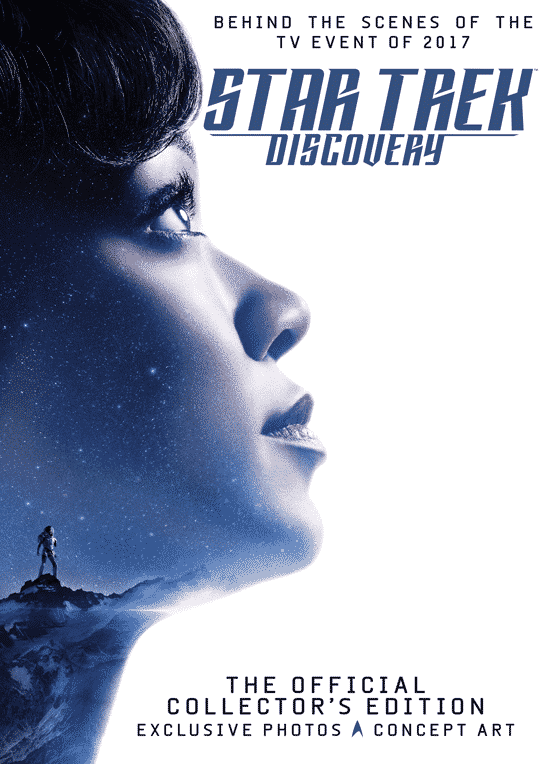 Enjoyed this article? Share it!