Posted in: Comics | Tagged: 68, Comics, crossed, glory, image, prince harry, saga
---
Today's Top Four Gross Out Scenes From Image Comics
That's the thing about these Image comic books. No matter how many Jokers faces get pulled off or guts gets sliced by Wolverine, they genuinely have the power to go that little bit further.
Okay, not in today's Peter Panzerfaust #3, unless you think that the Boys Own adventure through World War II France is grossed out by them being joined by a girl, of in America's Got Powers where no one even-so-much as gets their skull caved in. And Artifacts #16 does have a scene in which a dove tries to peck out a young ladies' breasts.
But let's take Secret #1. There's a torture scene, but they have the decency to at least keep it off camera. Mostly. Then there's the Glory fight scene in issue #25. There has been some criticism of the art style in the new Image revival of this comic, for making the character look too puffy-looking, as if she were made of putty. Based on this scene, they may have got a point. Did you just shudder? Strangely the first issue of '68: Scars has even more gross out scenes, but in the concept of a Vietnam zombie story that brings the infection back home to America (possibly my favourite zombie allegory of all), it's just not as disturning.
But the most gross-out moment of all? Done with words, not pictures. From the new issue of Saga by Brian K Vaughan and Fiona Staples. And, just like Peter Panzerfaust, maybe it's grossness solely for the Boys Own crowd. But still…
Ouch. Yeah, out of all these, guess which is the one that really had me squirming in my seat…
Of course, if you really ant gross out, there's always Avatar. And Crossed: Badlands by Garth Ennis and Jacen Burrows, giving us an opening scene with Prince Harry…
Yeah, that's nasty. Go on, have a preview of the whole issue.
[issuu width=420 height=323 backgroundColor=%23222222 documentId=120411153835-d17b74ba73f04d1481abb25d59fba8ab name=crossed-badlands-3-preview username=avatarpress tag=avatar%20press unit=px v=2]
---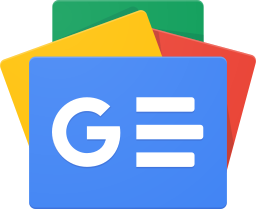 Stay up-to-date and support the site by following Bleeding Cool on Google News today!