Tokyopop To Close At End Of May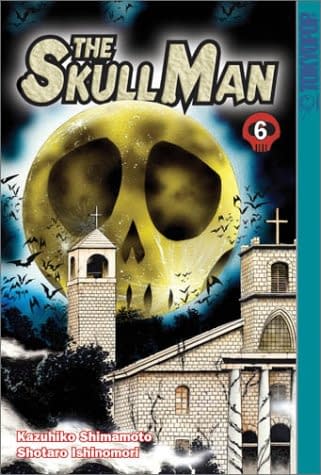 That was the manga publisher that was.
After rising on a manga boom in the noughties, the fourteen-year-old publisher of both Japanese reprint and US originated manga and mangaesque material has been laying off books and people for the last few years and now, according to The Beat, will be closing its doors at the end of May, although their German operation will be maintained to deal with TV, film and licensing rights.
Defineotely no more Kat & Mouse then.
The Beat also runs the official statement from the company in full, followed by a more personal one from its founder Stuart Levy, reproduced below.
For nearly 15 years, TOKYOPOP, led by Stu Levy, its founder, CEO and Chief Creative Officer, has pioneered the English-language manga movement and touched the hearts, minds and souls of enthusiasts worldwide.

Today, we are sad to inform our loyal community of manga fans, our passionate creators of manga content, our business and retail partners, and other stakeholders who have supported us through the years that as of May 31, 2011, TOKYOPOP is closing its Los Angeles-based North American publishing operations.

TOKYOPOP film and television projects and European operations, including the German publishing program, will not be affected by the Los Angeles office closure. In addition, TOKYOPOP will continue its global rights sales via its office in Hamburg, Germany.

A personal message from Stu Levy

Author: Stu Levy

April 15, 2011

Dear TOKYOPOP Community:

Way back in 1997, we set out to bring a little-known form of Japanese entertainment to American shores. I originally named our little company "Mixx", meaning a mix of entertainment, mix of media, and mix of cultures. My dream was to build a bridge between Japan and America, through the incredible stories I discovered as a student in Tokyo.

Starting with just four titles — Parasyte, Ice Blade, Magic Knight Rayearth, and, of course, Sailor Moon — we launched MixxZine, aspiring to introduce comics to girls. These four series laid down the cornerstone for what would eventually become TOKYOPOP and the Manga Revolution.

Over the years, I've explored many variations of manga culture – "OEL" manga, "Cine-Manga", children's books we called "Manga Chapters", the Gothic-Lolita Bible, Korean manwha (which we still called "manga" at the time), video game soundtracks, live-action films and documentaries, anime, and various merchandise. Some of it worked, some of it didn't – but the most enjoyable part of this journey has been the opportunity to work with some of the most talented and creative people I've ever met.

Many of you also allowed me the indulgence to not only produce works but also to take a swing at creating some of my own. I've learned that it's much easier to criticize others than it is to create from scratch – but in doing so, I've also in the process learned how to better communicate with creators.

Fourteen years later, I'm laying down my guns. Together, our community has fought the good fight, and, as a result, the Manga Revolution has been won –manga has become a ubiquitous part of global pop culture. I'm very proud of what we've accomplished – and the incredible group of passionate fans we've served along the way (my fellow revolutionaries!).

For many years Japan has been my second home, and I have devoted much of my career to bringing my love for Japan to the world – and hopefully in my own way, I can give back to the culture that has given me so much joy.

In closing, I simply want to thank all of you – our incredibly talented creators from all over the world, our patient and supportive business partners and customers, our amazingly dedicated TOKYOPOP team – full-timers, part-timers, freelancers and interns, and of course the greatest fans in the entire world. Together, we've succeeded in bringing manga to North America and beyond.

Arigatougozaimasu!!
---
---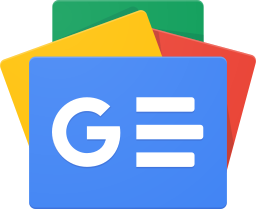 Stay up-to-date and support the site by following Bleeding Cool on Google News today!