Tony Stark, You Son Of A B*tch, I'm In – Can You Read Iron Man 2020 and Not Think of Rick & Morty? (Spoilers)
The recent Rick & Morty episode destroyed every heist movie plot ever, past, present and future. So when reading today's Iron Man 2020 with the now-revealed-artificial intelligence Tony Stark, Mark One leading off with…
…the heist of the century, of course, we all have to say, Mark One, You Son of A Bitch, I'm In. So you have the big splashy attack on Arno Stark…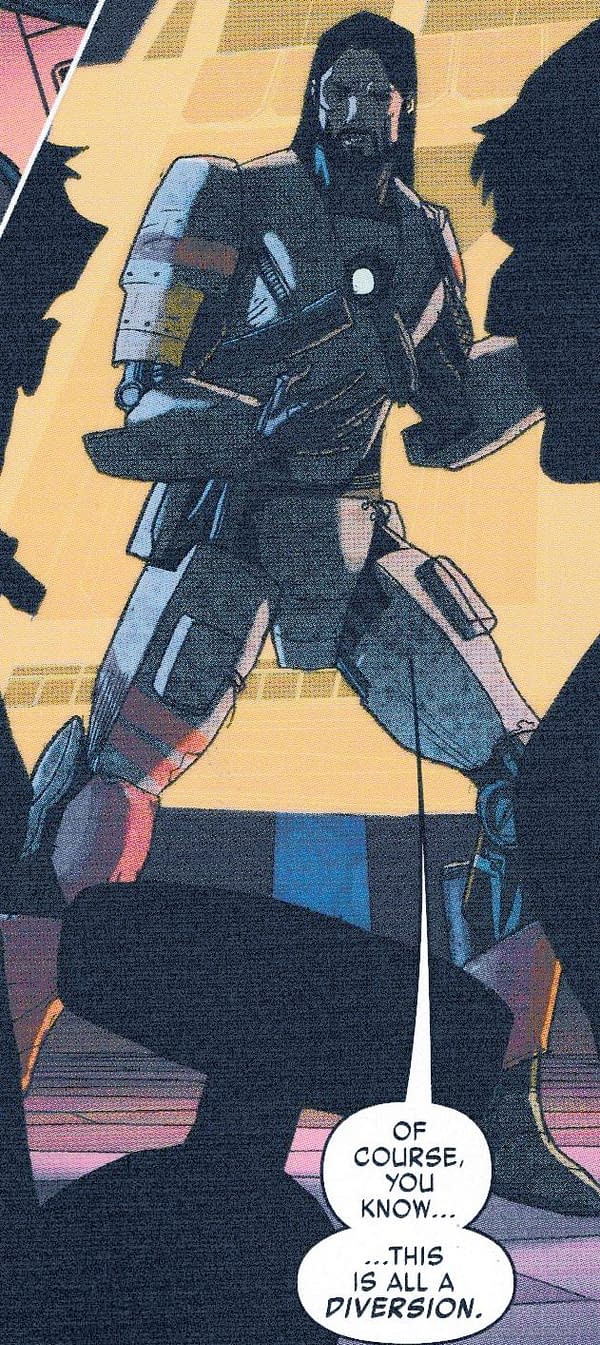 …that is, of course, a diversion for the real plan…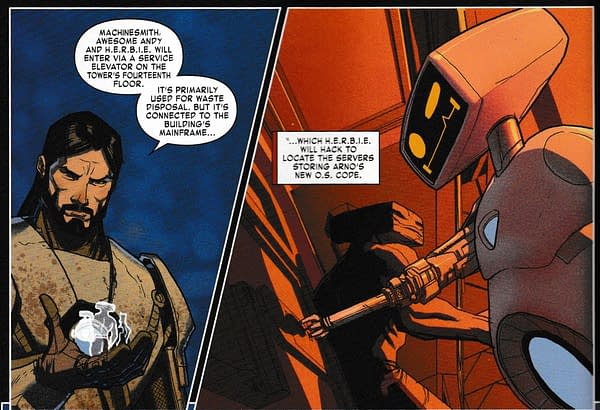 …with a switcheroo revealed to be all part of Arno Stark's plan the whole time.
…and then throw in a double cross.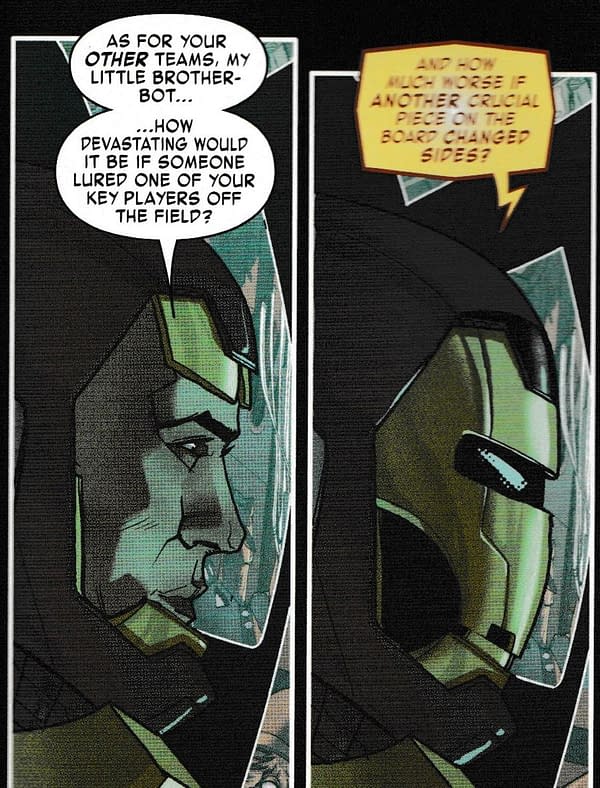 … we are left waiting for issue 3 to reveal that Arno's plan was part of Mark One's plan all along. But Mark One's plan was part of Arno Stark's plan all along. Which was part of, oh no, I've gone cross-eyed. Double cross-eyed. Better put my sunglasses on and suck my lollipop. All left to be revealed is whether Arno or Mark is Heist-O-Tron.
https://www.youtube.com/watch?v=-4Y0EGrh0TY
IRON MAN 2020 #2 (OF 6)
(W) Dan Slott, Christos N. Gage (A/CA) Pete Woods
"The Rebel Compliance"
All is well. The Robot Rebellion has been dealt with. Humanity is perfectly safe. You may all thank Arno Stark, the Iron Man of 2020. Don't you feel better now? Machine Man is NOT coming to kill you and everyone you love. 1010101111001100110000. Pay no attention to those numbers. Those were a typo. We apologize for any errors, glitches, or… unforeseen problems with any of your Baintronics devices. A new software patch is coming. For EVERYTHING.
Rated T+In Shops: Feb 12, 2020
SRP: $4.99
Iron Man 2020 #2 is published today from Marvel Comics. I bought mine from Piranha Comics in Kingston-Upon-Thames. Piranha Comics is a small south London comic store chain with a small south-east store in Kingston-Upon Thames's market centre, which runs Magic The Gathering nights on Fridays, and a larger south-west store in Bromley, which also runs Magic nights and has an extensive back issue collection and online store. If you are in the neighbourhood, check them out.