Red Goblin: Red Death #1 is in stores from Marvel Comics this week, a one-shot featuring three tales by Rob Fee, Pete Woods, Sean Ryan, Patrick Gleason, Ray-Anthony Height, Marc Deering, Dono Sanchez-Almara, Protobunker, and Joe Sabino. We've got a preview below.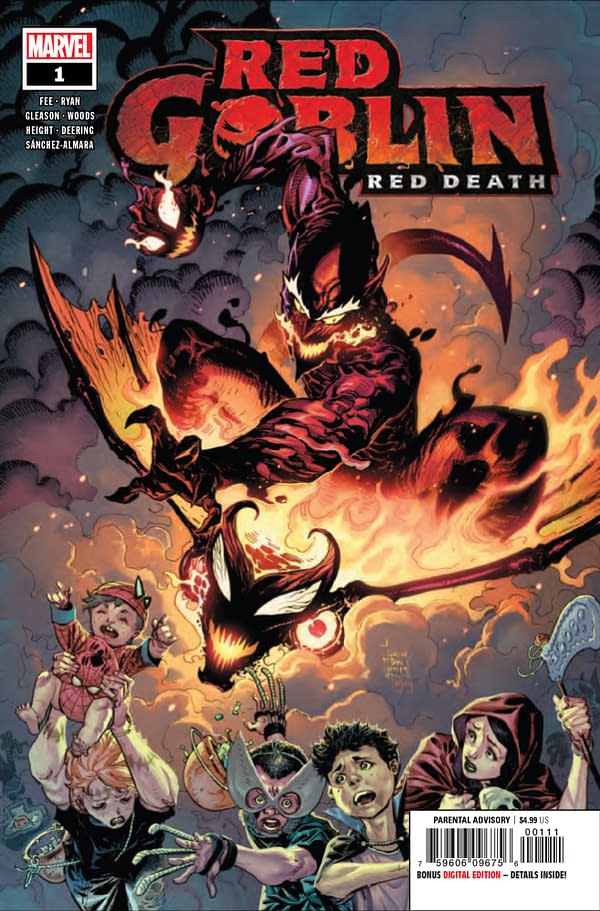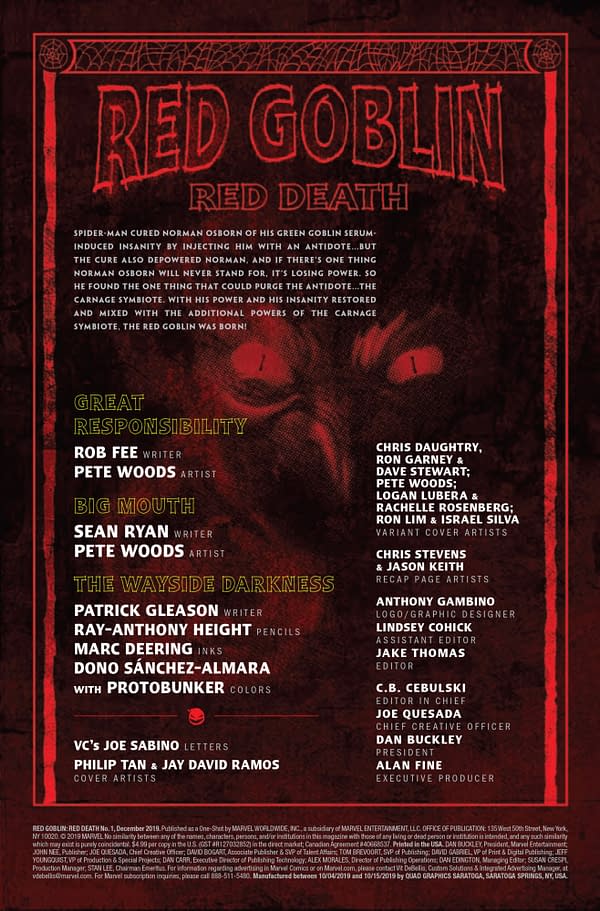 And the first story features the titular Red Goblin, the same old Norman Osborn, with a different alter ego, but the same old inner conflicts…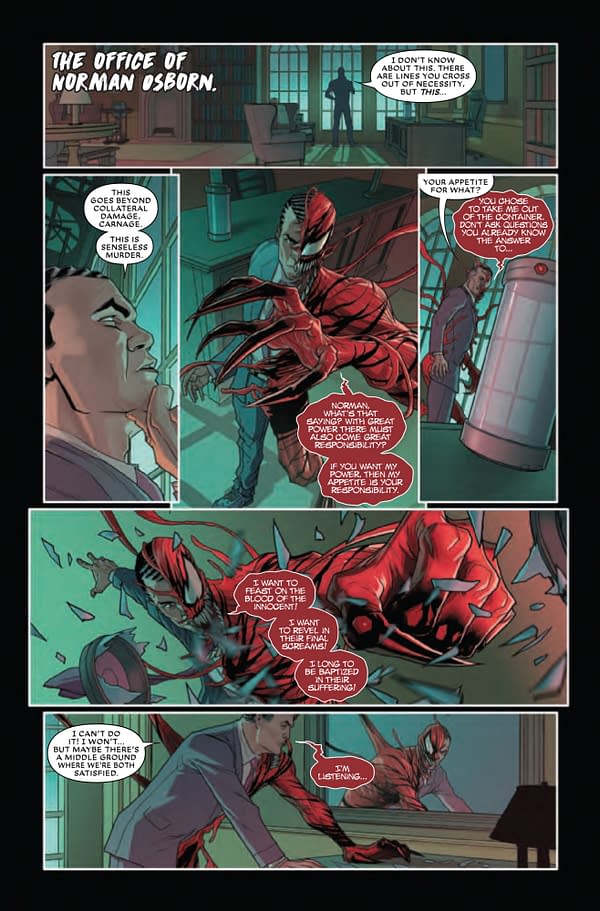 Norman has a proposal to satiate the Carnage symbiote's lust for murder, hunting and killing people who won't be missed, and, more importantly, can't be traced back to Norman.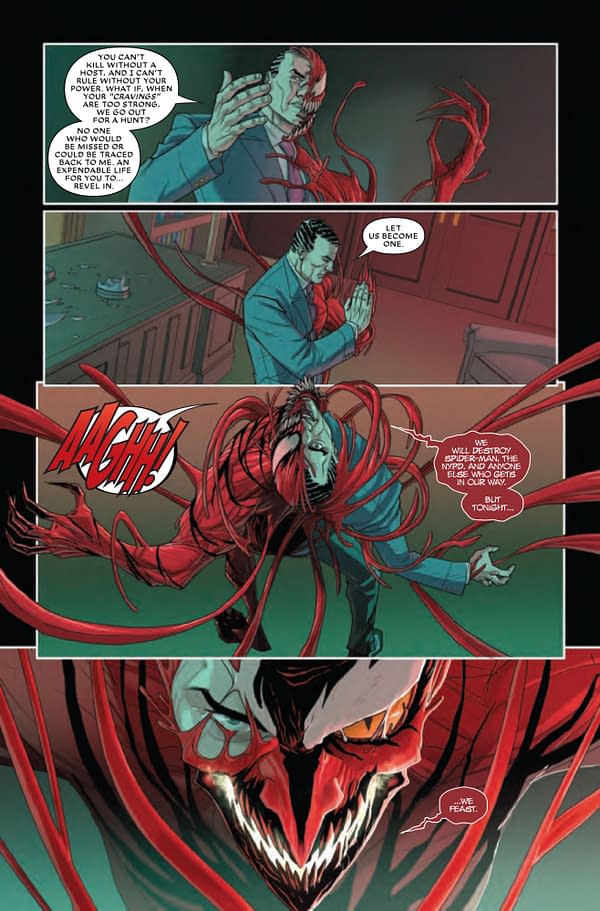 And in a second story, Norman is accosted by an annoying associate from the past, who at first he doesn't remember.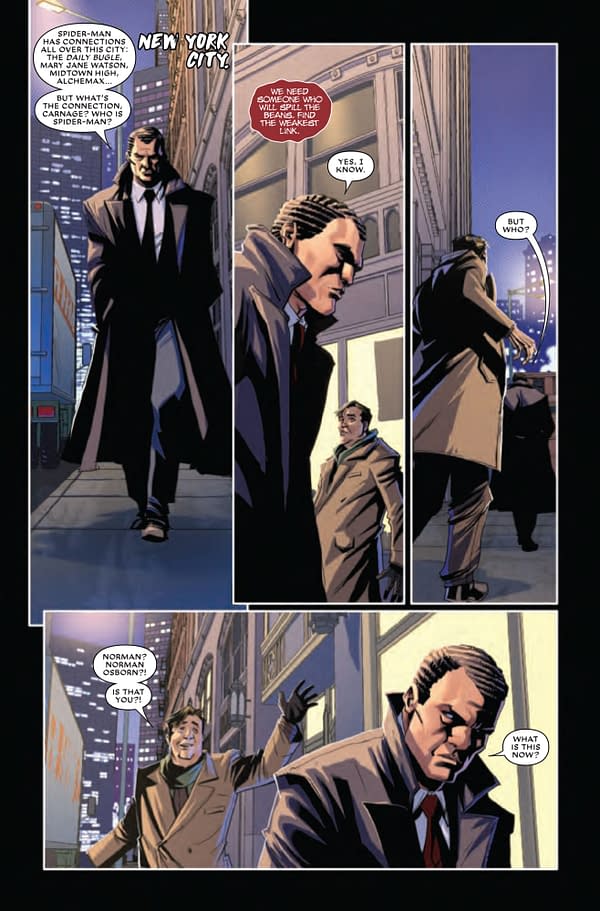 But after a brief reminder…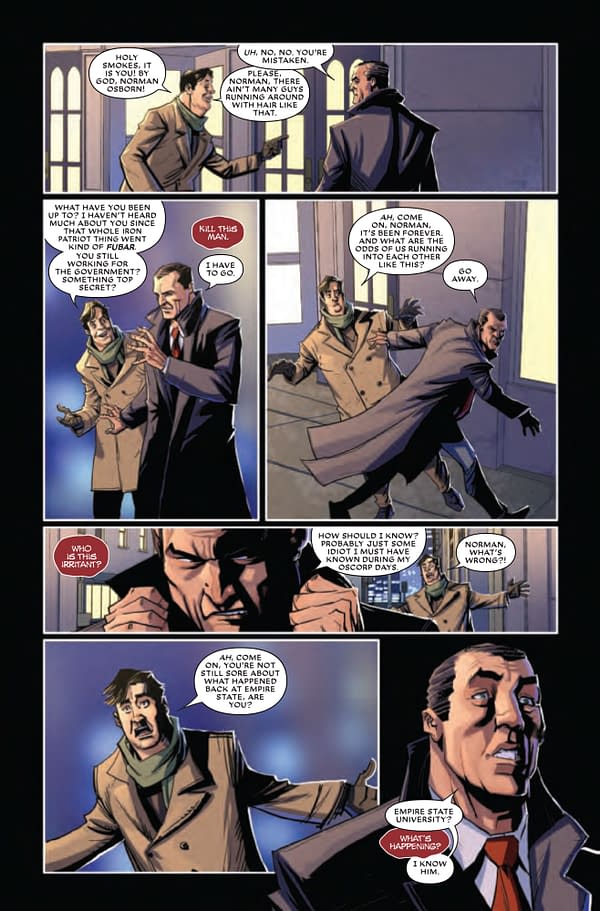 And in the final story, we see the scariest situation of all: a school bus full of misbehaving children.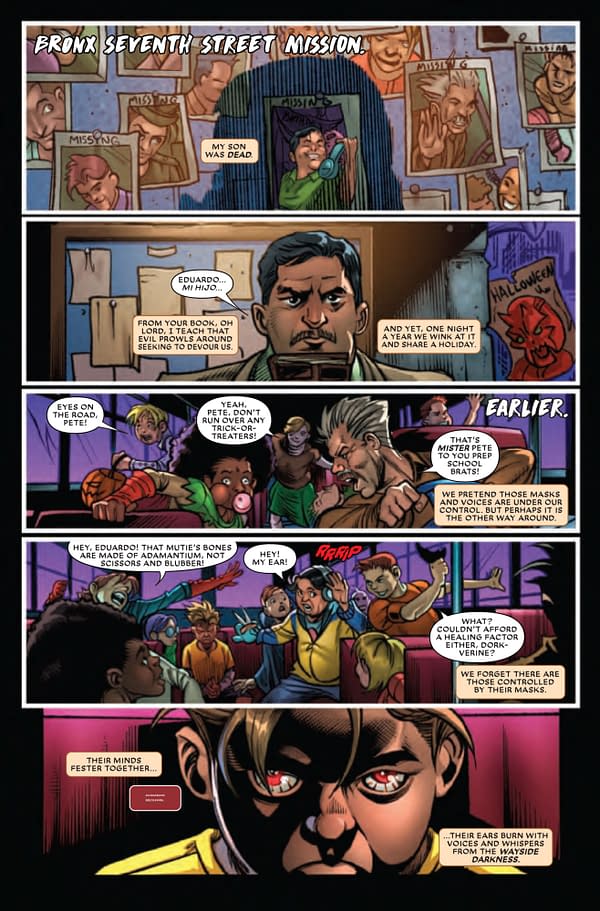 Red Goblin: Read Death #1 hits stores on Wednesday.
RED GOBLIN RED DEATH #1
AUG190971
(W) Patrick Gleason, Rob Fee, Sean Ryan (A) Pete Woods (CA) Philip Tan
DEAD IS THE NEW RED!
In order to finally destroy Spider-Man once and for all Norman Osborn joined himself with the Carnage symbiote, becoming the Red Goblin! Here at last are the untold stories of the Red Goblin's rein of madness and mayhem! So grab your greatest goblin gear and rend your raiments red, for the Red Goblin rides again!
Parental Advisory
In Shops: Oct 30, 2019
SRP: $4.99
Enjoyed this article? Share it!