Posted in: Comics | Tagged: Adhouse Books, B+F, Comic Arts Brooklyn, Gregory Benton, MA, Matt Huynh
---
Two Comic Arts Brooklyn Debuts Bring The Art – Gregory Benton's B+F And Matt Huynh's MA
Gregory Benton will be signing copies of his completed graphic novel B+F, (a shorter form of which won an Award of Excellence at MoCCA Fest 2013), from Adhouse Books this Saturday at Comic Arts Brooklyn. It's one of the wildest stories you're likely to encounter, a mythical free-flow of impressions and ideas exploring a strange utopia and an enduring relationship in lavish terms. The official book description and specs are as follows:
"B+F," Gregory Benton's MoCCA Award of Excellence-winning fable, explores an otherworldly forest with a woman and a dog as they encounter its denizens, both benevolent and malicious. A wordless meditation on goodwill, hostility, and isolation.
64 4C pages
10 " x 15 " HC
$19.95 US funds
ISBN 978-1-935233-25-1
Shipping October 2013
Diamond Order Code: AUG13 0919
And here are some lovely art previews from B+F: Matt Huynh is launching his 60 page beautifully inked graphic novel MA at Comic Arts Brooklyn this weekend, too. Matt describes the book thus:
It's about my parents as silly, romantic early-20-somethings growing up too fast, looking after two babies whilst waiting out two years on an island refugee camp after escaping the Vietnam War. I was born later in Australia, so it's a way for me to connect with my parents before I entered their lives and to understand how I was brought up from the vantage point of an age surpassing my parents when they had these extreme experiences.
The official book description and specs are as follows:
MA – A young family displaced by the Vietnam War encounter surprising pockets of romance, tenderness and silliness in Malaysia's Pulau Bidong refugee camps whilst awaiting news from home and of their uncertain future.
Silk-screened cover, 60pp, 7 x 10"
And here's a preview of MA: Hannah Means-Shannon is Senior New York Correspondent at Bleeding Cool, writes and blogs about comics for TRIP CITY and Sequart.org, and is currently working on books about Neil Gaiman and Alan Moore for Sequart. She is @hannahmenzies on Twitter and hannahmenziesblog on WordPress. Find her bio here.
---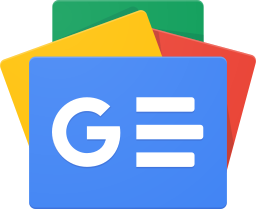 Stay up-to-date and support the site by following Bleeding Cool on Google News today!