Ian Melton sent us more from the Diamond retailer breakfast meet at ECCC, from the Dark Horse presentation. Sorry Image Comics, traffic prevented him from seeing yours… thought I'm told you said that Deadly Class was doing very well.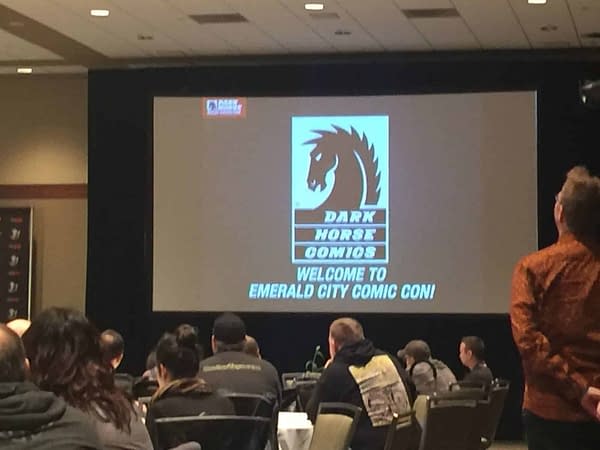 But he was there for Dark Horse Comics' presentation… and the blurriness on the photos was also reduced from Valiant as well. All good to know…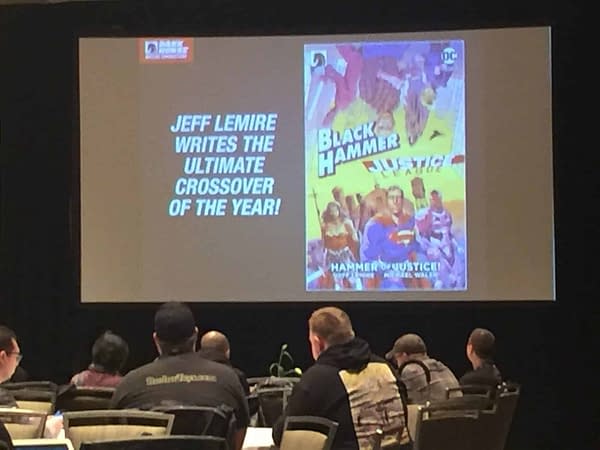 They promise no sea of variant covers, and want to underline that they are focused on monthly comics publication. Even for their biggest hit Critical Role…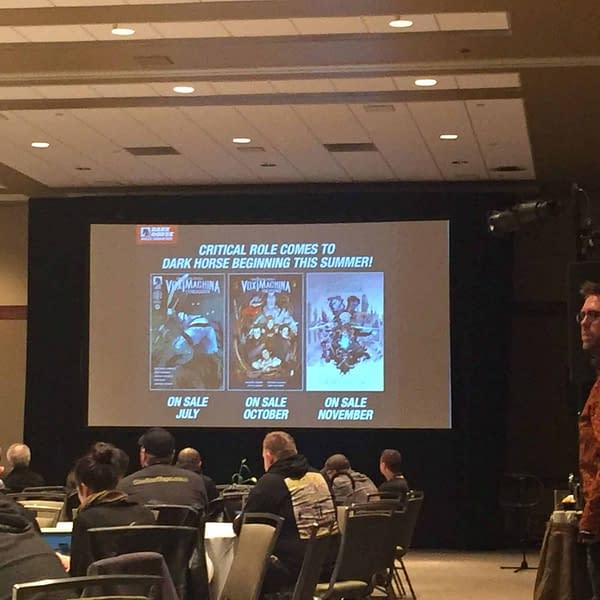 They are dubbing their Orville comic book 'Season 1.5,' with the first of five issues starting in July.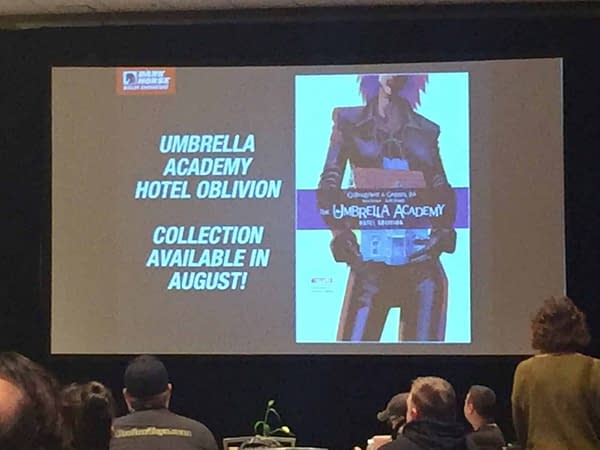 Umbrella Academy is coming. Dark Horse massively overprinted the collections before the Netflix show hit, but sold out in days. There are more on the way, and the new volume is lined up for August.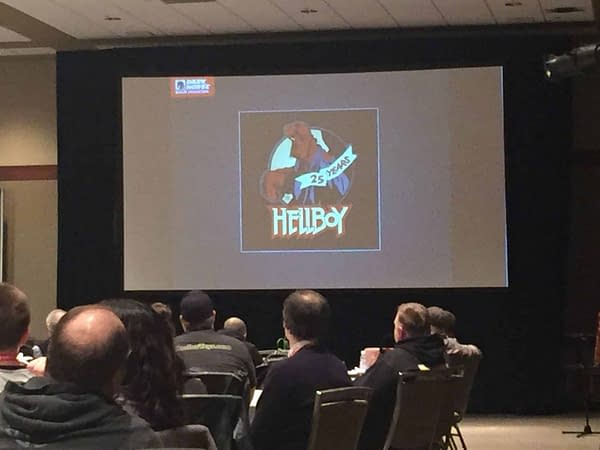 The new Hellboy Omnibus volumes will tell his stories in chronological order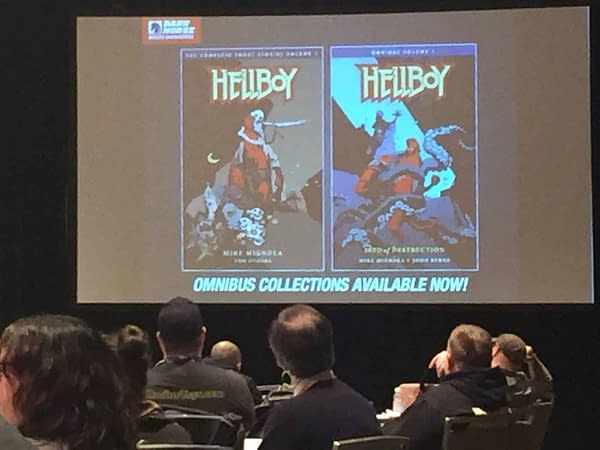 Followed by an Art Of Hellboy Movie hardcover book… Their new Minecraft comic will be published in the same size as their Plants Vs Zombies comics, 6.2 x 0.4 x 9.3 inches….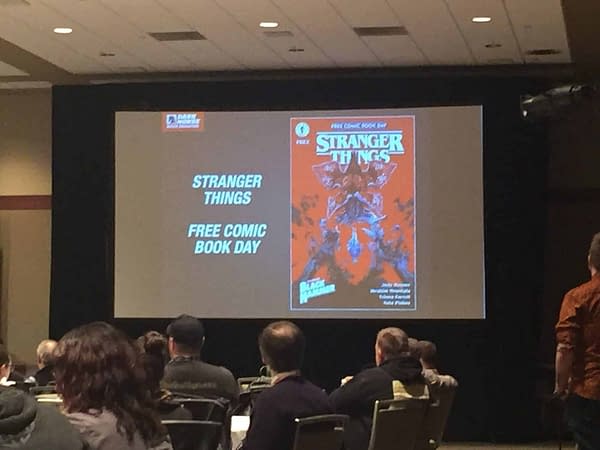 And Stranger Things Volume 1 will be out a week before Free Comic Book Day – which features a free Stranger Things comic book, set between seasons 1 and 2…
Enjoyed this article? Share it!