Vagrant Queen #1 Review: A Good Start to a Space Scoundrel Story
[rwp-review-recap id="0"]
Elida Al-Feyr was once a child queen of an intergalactic empire. She was deposed years ago and separated from her family. She now works as a scavenger, a thief, and whatever else pays her money to survive and drink. On a space station, someone who knows her identity approaches her, claiming to know the location of her mother. She almost trusts him, but the Admiralty arrives on the space station looking for her. Elida, understandably, believes this was all a setup.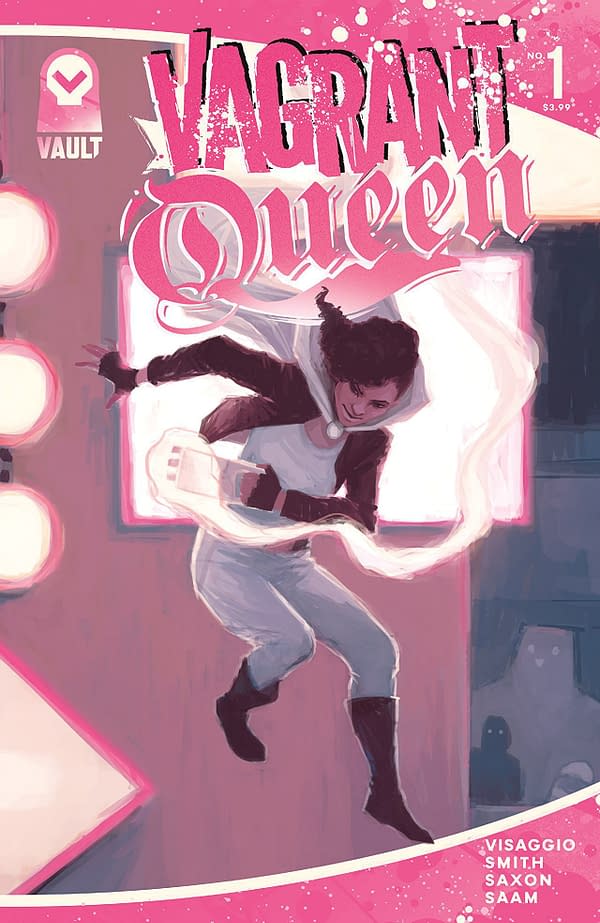 At its core, Vagrant Queen #1 is a traditional space scoundrel tale akin to the likes of Firefly, Solo, and the like. It's a well-told tale of a space scoundrel for sure, and one should come to expect that of talent like Magdalene Visaggio.
Elida is a good lead. She is courageous, smart, and is light on patience and long on attitude. Those are the hallmarks of a great protagonist in a story like this.
Her status as intergalactic royalty is the main distinguishing factor. It doesn't impact the story so much in this issue, though it's looking to direct the plot in later installments. It has potential to make for interesting stories, and, again, this is Mags Visaggio. It will likely be pretty damn good.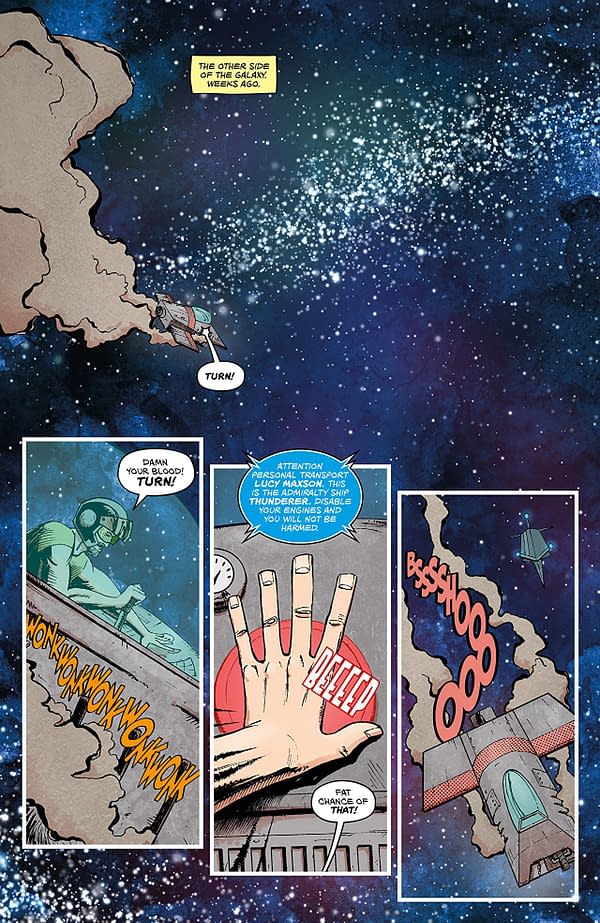 [user_id]
The artist is Jason Smith, and he provides a stylized and exaggerated style where characters do lean on cartoonish designs. It works for the fast-talking and fast-moving tone of the book. The alien designs are quite good too. Harry Saxon (do you hear the drums? Ask your Doctor Who friends) gives the book a brighter and energetic color palette to match the linework.
Vagrant Queens #1 is a fun and grabbing first installment of the comic. Its premise and overall quality set it apart from others of the genre, though it will be up to later issues to really give the book its own identity. That said, it's still a damns solid book, and it deserves a recommendation. Check it out.
[rwp-review-ratings id="0"]
[rwp-review-form id="0"]