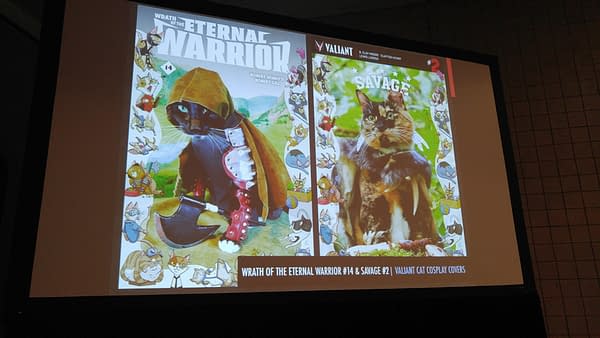 Forget Harbinger. Forget Faith. The big story from Valiant that made international news and Twitter's worldwide spotlights… Valiant's cat cosplay covers, even more of them, shown off at the Diamond Retailer Breakfast.
And every Valiant comics issue in December will have one. Open order, so no tiers needed…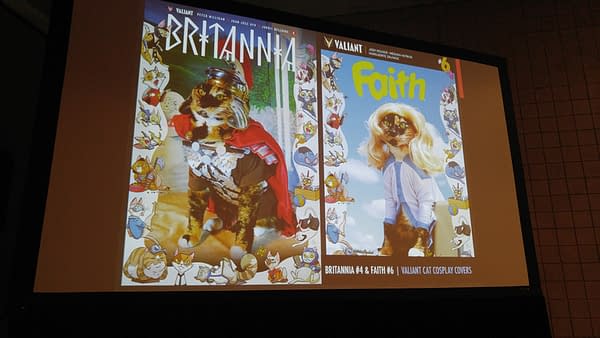 Enjoyed this article? Share it!