The appearance of the Sleeper symbiote in Venom #17 and #18, with a connection to Dylan, Eddie's son suggested that the two would hook up in #18. And create a new symbiote relationship. A living codex with its own powerful symbiote.
And that's certainly what writer Donny Cates seemed to back up earlier in the week.
Make sure you don't SLEEP on the Venom tie-ins to Absolute Carnage, folks. Big things coming….

— DONNY CATES (@Doncates) September 5, 2019
However the comic book had nothing of the sort. We saw a Hybrid of four symbiotes and The Maker, but Sleeper stayed in his glass cage…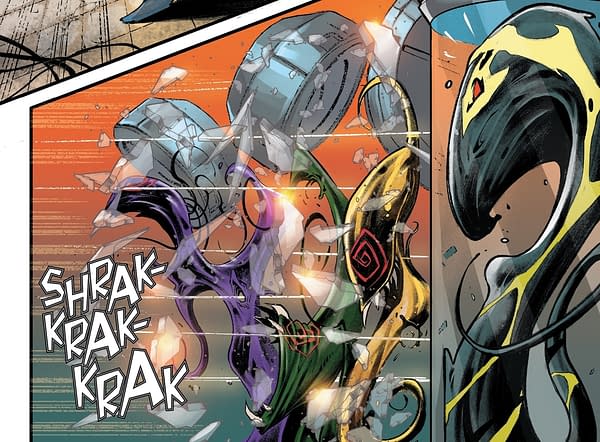 …and Dylan had to Venom out (a bit) all by his little self.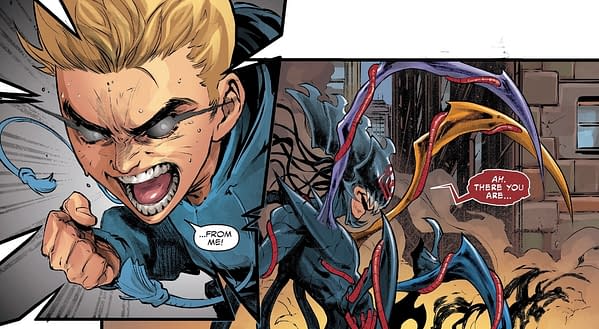 As a result, copies of sales of Venom: First Host #3 second printing featuring Sleeper on the cover of his first appearance, which has sold as high as $90 on eBay (below)., slipped back to a mere $60-65 or so, while the first printing goes for a meagre $10-$12. That's a similar price that the first appearance of Dylan Brock in Venom #7 has been getting. You know, if they ever make Venom 2, giving Eddie Brock a son may be an obvious direction for the filmmakers to go in. Might as well call him Dylan…
But as for Venom First Host #2, it may still be a bit of a sleeper hit (as it were) as Donny Cates still seems to have plans for this very special symbiote…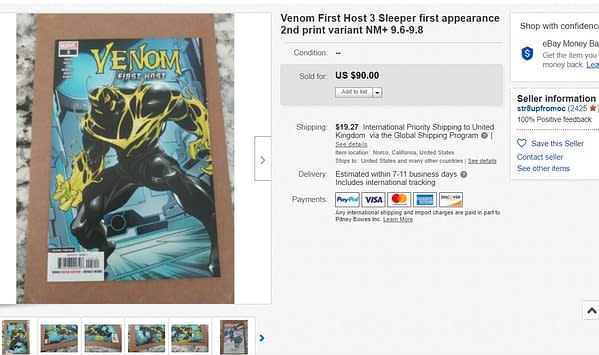 Enjoyed this article? Share it!