When Scott Snyder Got in a Drunken Fight With Dan DiDio Over Batman
At the WonderCon spotlight panel on Scott Snyder, he talked about how his relationship with Batman almost got him in a lot of trouble.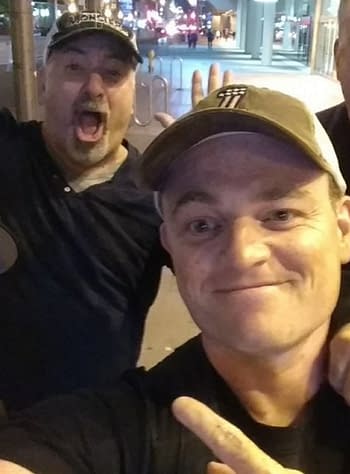 Talking about not handling the pressure well as his Batman story with Greg Capullo concerning Court Of Owls was being published he confessed 'I got into fights with people… once got into a huge argument with Dan DiDio [publisher of DC Comics] at a party… about stuff that was legitimate, but I lost the point in my drunken stupor. I was yelling at him when another editor came over and told me to calm down and leave… I went to the Marvel party because I was smart.
By the time I got to there, they'd all heard I'd gotten into a fight with DiDio, it had already grapevined. I bumped into Grant Morrison. And he told me the only way to calm down is to create the birth and death of your character. That's when I started writing Zero Year… my son has different fears than what I had growing up reading Year One.'
That was also when he started writing Last Knight which could be seen as Snyder's death of Batman story. 'It has Batman travelling the entire, like, shattered DC Universe. Lex Luthor shows up, Darkseid… Capullo redesigned Wonder Woman, it's great, and Batman is travelling with the Joker's head in a jar – and he's alive.'
More to come…