WildCATS Twenty-Fifth Anniversary Gets An Absolute Jim Lee Edition And Much More 2017 isn't just Image Comics' 25th Anniversary. It's also the anniversary of WildCATS, Jim Lee's first Wildstorm imprint comic book. Or so it would later be called. And it's time for a volume that blows up the page size…
Absolute WildC.A.T.S.
19 December $125.00
Industry titan Jim Lee presents ABSOLUTE WILDC.A.T.S., a collection of the greatest WildStorm characters in one giant Absolute Edition!
Covertly fighting evil extraterrestrials, the WILDC.A.T.S. have tirelessly stood as humankind's last defense. But when the Daemonites initiate a plan that will allow their warships to attack Earth, it appears all hope is lost. Now with Armageddon approaching, it is up to the android Spartan, the hulking Maul, the female assassin Zealot, the mercenary Grifter, the shape shifting Voodoo, the living weapon Warblade and the precognitive Void to stop the invasion and save the world.
ABSOLUTE WILDC.A.T.S collects WILDC.A.T.s #1-13, 31, 50; CYBERFORCE #1-3, WILDC.A.T.s/X-MEN: THE SILVER AGE #1; WILDCATS ADVENTURES #1 and WILDCATS #1, as well as behind-the-scenes sketches, concept designs and variant covers in an oversize slipcase.
The Absolute format for American comics is one invented by Scott Dunbier, for the Wildstorm comic Absolute Authority, itself getting a reprint.
Absolute Authority Vol. 1 New Edition
17 October $99.99 384 pages
Now back in print after several years is the Absolute Edition of Warren Ellis' critically acclaimed groundbreaking series, THE AUTHORITY!
Writer and co-creator Warren Ellis and artist Bryan Hitch's now-classic stories are collected here in an oversize hardcover, reproducing the hard-hitting, high-octane action with dizzying velocity. This is the story of seven super-powered individuals who vow to make the world a better place, making their own rules, answering to nobody and taking no prisoners.
This massive 320-page slipcase edition reprints THE AUTHORITY #1-12 and the AUTHORITY/PLANETARY: RULE THE WORLD special. and is brimming with extra behind-the-scenes looks at the book's creative process, including a full script by Warren Ellis, plus design and supplementary material provided by the entire creative team.
Which should make the overpriced versions on Amazon drop their prices a little.
As well as the current Wild Storm reboot over at DC Comics, there will be a collection of the best that once was….
Wildstorm: A Celebration of 25 Years
29 August 2017
Hardcover $29.99 300 pages
Celebrate DC Co-Publisher Jim Lee's industry-changing imprint, WildStorm, with WILDSTORM: A CELEBRATION OF 25 YEARS!
This hardcover collects some of the greatest stories from the glorious 25-year history of WildStorm, featuring the talents of Jim Lee, J. Scott Campbell, Whilce Portacio, Warren Ellis, Brett Booth and more!
---
---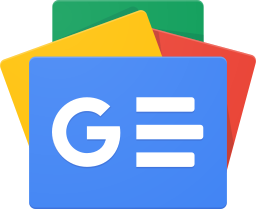 Stay up-to-date and support the site by following Bleeding Cool on Google News today!