Will "Harley Quinn" Punch Cancer in the Face in September's Issue #65?
Harley Quinn has been on a quest lately to find a cure for a nasty diseas, and it's not an entirely altruistic mission. Harley's mom is dying after coming down with cancer. She's tried some breaking and entering, and has even been putting up with her estranged family.
Now, it looks like maybe all of that was in vain. I'm not sure what her "unimaginable loss" will be, but all the clues our crack team of detectives are coming up with point to Harley's mom succumbing to the disease. We'll know for sure when Harley Quinn #65 comes out this September.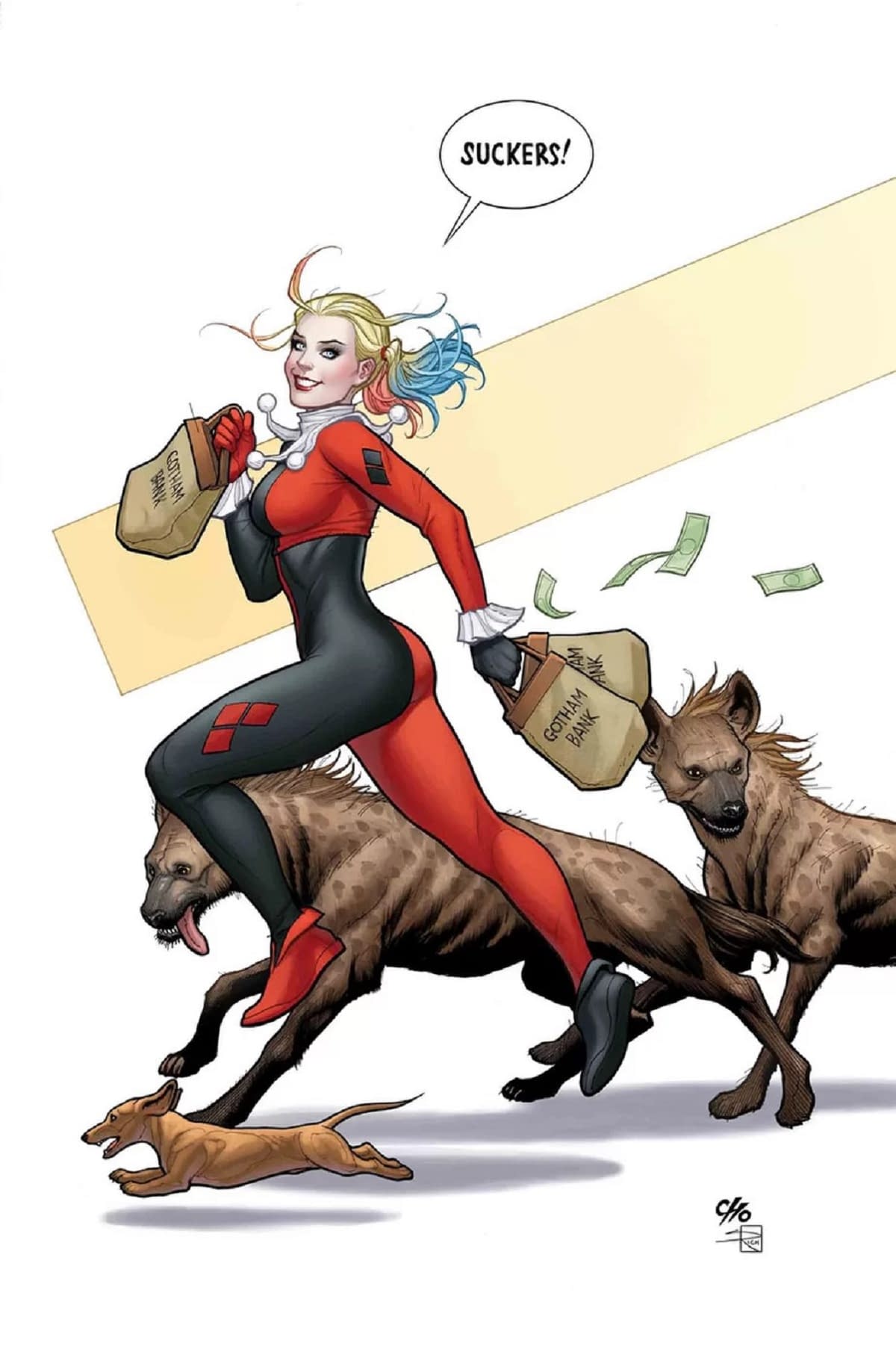 HARLEY QUINN #65
written by SAM HUMPHRIES
art by SAMI BASRI
cover by GUILLEM MARCH
variant cover by FRANK CHO
After an unimaginable loss, "The Trials of Harley Quinn" come to a screeching halt. As Harley attempts to pick up the pieces and move forward, Mirand'r comes to her with a new offer…one that she can't refuse!
ON SALE 09.04.19
$3.99 US | 32 PAGES
FC | RATED T+
This issue will ship with two covers.