January 31st sees the final issue published of Invincible, the superhero comic created by Robert Kirkman and Cory Walker and published by Skybound Entertainment and Image Comics, the story of the teenage son of Omni-Man, an extraterrestrial superhero of the Viltrumite race. Invincible inherited his father's superhuman strength and ability to fly and he has sworn to protect the Earth. He has had trouble adjusting to his newfound powers and coping with the reality of his origins. And all sorts of stuff goes down. And at the end of the month, it finally comes to an end.
Cory drew issues #1 to 7, then #127–132 – with Ryan Ottley doing the issues in between, the vast majority of the series run. Ryan himself returned after Cory's brief return, for the final year on the book and the pair share art duties on the final issue extra-sized #144 as well. You can guarantee it will be gross.
But what then for Ryan Ottley, after drawing over 130 issues of the series? His other work mostly consists of other with Kirkman, such as Haunt and Brit, with his Big Two work consisting of a brief story in a Superman/Batman Annual or a Spider-Man or Flash cover.
But no matter.
Bleeding Cool gets the word that he will be drawing a very high profile gig for Marvel Comics. Specifically on Amazing Spider-Man and working with rumoured writer Nick Spencer. I am told to expect their first work together to be published on Free Comic Book Day.
Of course, we have to get through Invincible #144 first… out on January 31st. Bring tissues. You know. To mop up all the blood.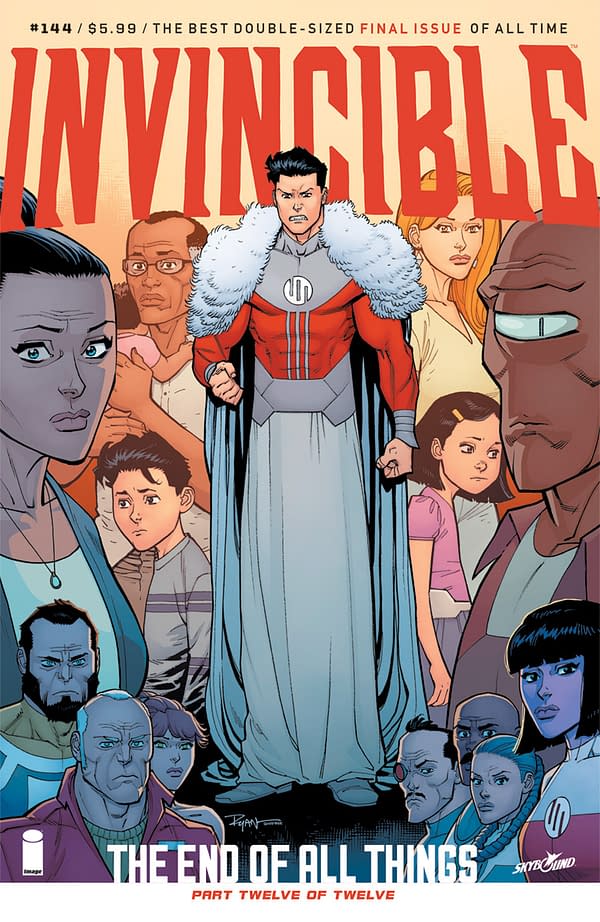 INVINCIBLE #144 CVR A OTTLEY & FAIRBAIRN
(W) Robert Kirkman (A) Cory Walker (A/CA) Ryan Ottley, Nathan Fairbairn
SERIES FINALE
"THE END OF ALL THINGS," Conclusion
Final issue. Everything since issue one has been building to this. Nothing can prepare you.In Shops: Jan 31, 2018
SRP: $5.99
I mean… it wouldn't be the first time he's worked on Spider-Man…
🕷 Spider-Man has a bad day. pic.twitter.com/d9Cd1foLXf

— RYAN OTTLEY (@RyanOttley) July 27, 2017
Enjoyed this article? Share it!