From 5pm-7pm ET – that's 2pm-4pm PT and 10pm-midnight BST – a bunch of organised fans will be running a tweetathon to draw attention to the fact that DC Comics/Warners produces or licensed very little Lois Lane merchandise.
That's despite the character appearing in DC movies Man Of Steel, Batman V Superman and the upcoming Justice League, played by Amy Adams, a trilogy of successful Young Adult novels, and a co-lead in DC Comics' Superman titles, the ability to buy Lois Lane "stuff is limited,
So the message to Warners and DC Comics is this. They have money. They want to give you that money, in return for Lois Lane stuff. Please, please take their money.
I think this is how capitalism is meant to work…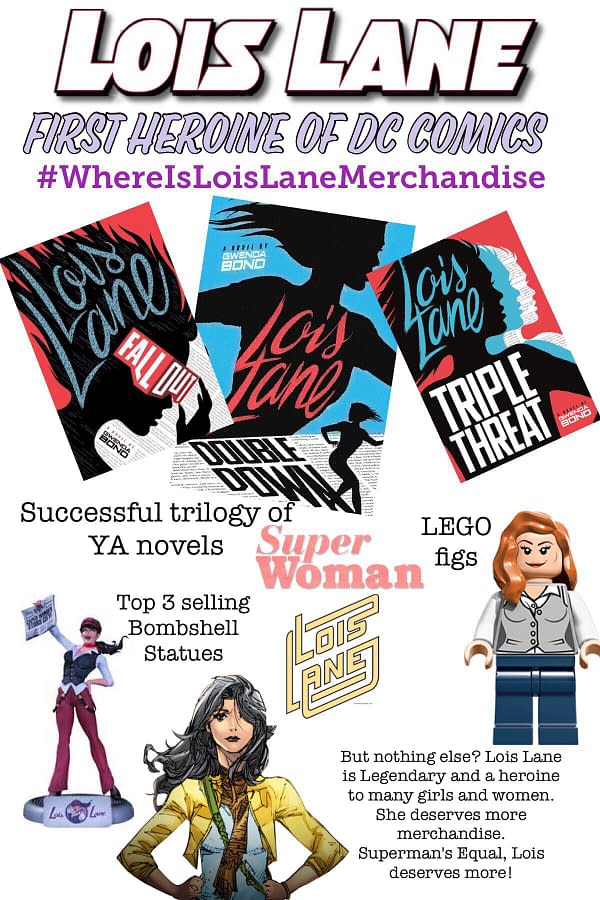 You know, a Lois Lane-themed reporters notebook would be a smash if marketed to, you know, actual journalists. Who might then even write about it…
Enjoyed this article? Share it!